investment
ClaimCompass: How We Raised $1.3M From International VCs Without Leaving Bulgaria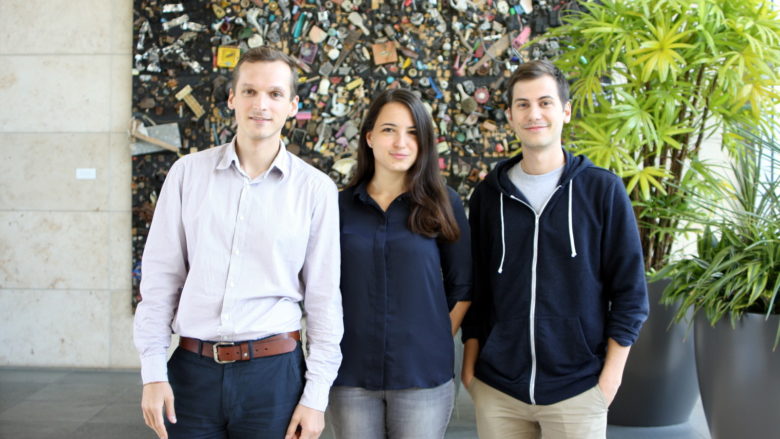 The Bulgarian startup ClaimCompass that helps air passengers receive their deserved compensation for delayed, canceled or overbooked flights has just raised $1.3M from ten investors. Excited to hear more about the future of the company, we meet CEO Tatyana Mitkova only to find out that "there's nothing so interesting about this." The market hasn't changed a lot: still, only 7-8% of eligible passengers claim their compensations, the biggest competitor is still AirHelp, and small companies or one-man-shows are still trying to enter local markets, and ClaimCompass is not really planning to expand to new markets. The startup raised capital with a specific plan in mind – to scale what the company is already doing by growing the customer base, improving the technology, and expanding the team.
"But do you know what's really exciting?" says Mitkova enthusiastically, "We raised most of the money from US investors, without even going to the US this time." The CEO has spent the last five months fundraising and has managed to close deals with ten investors – several funds, and several business angels. She didn't travel. There's one single investor from Europe – a firm that sent a principal to visit the team in Sofia.
Utilizing the network
"We have a legal entity in the US that we use only for fundraising purposes. We don't have a single employee overseas, everything we raise comes to Bulgaria from where the whole team of 30 operates," she tells us. The company in the US was registered back in 2017 when ClaimCompass went through the acceleration program of 500 Startups. They used the time in the accelerator to not only fine-tune their business (previously ClaimCompass was focused on Eastern Europe and exotic languages, but realized they needed to focus on Western Europe – ed.n.) but also to make the right connections.
When she started fundraising, Tatyana focused on prospecting VCs and angels that could be a good fit and reaching out to any mutual connections that could make a warm introduction. "We used the connections we made at 500 Startups and got intros from both our previous investors and other founders," she says. "For this round, we managed to get cheques from investors in the USA, Canada, and Spain." 
In 2017, ClaimCompass managed to raise a total of $475k from 500 Startups, Social Capital and Hustle Fund.
"One of the lessons we learned while raising this round was as follows: the investors that support you early on will probably grow and expand their network while your company prepares for the next round. All the connections they make and the next funds they raise can support your fundraising efforts. A lot of the warm introductions we got this round were the result of our existing investors' efforts to expand their network or to raise money themselves," adds Mitkova. "We didn't do any cold outreach."
Of course, it's not only about who you know
"We did have to go through the normal due diligence processes," Mitkova hurries up to assure us that it's not only the contacts that make the magic happen.  Founded in 2016, ClaimCompass was one of the first players, after AirHelp, on the market. Since then the company has managed to process over 150K claims. Unlike AirHelp and its around 700 employees, ClaimCompass uses a lot of automation to continue growing. Last year the company that takes a 25% share of each compensation registered a turnover of close to €600k, according to the commercial register.
"From the consumer's perspective, all companies in the space are offering the same service and value. The only way to catch a more significant market share is to make sure you reach your customers first, in the most efficient way. When deploying the investment, we will be thinking about optimizing our acquisition channels and claims processing operations," she explains. Therefore, most of the fresh capital will flow into digital marketing. "Unlike the previous time, when we went fundraising with a lot of optimism, this time we knew what the challenges of the market are and where are the flaws of our business, and we communicated them openly to our investors." This brought around 50 rejections, but also many new advisors and mentors. 
"You cannot make it without a strong support network – of team members, mentors and investors," Mitkova concludes. And adds, she'd be happy to share with anyone what she's learned and to advise local founders how to get into one of the US accelerators, as this opens so many doors to grow the international business even from a small country like Bulgaria.
Q&A

Trending Topics: We often hear that fundraising is a full-time job. What was it for you?

Tatyana Mitkova: The whole process took about 4-5 months: from creating our seed investment deck to closing the last cheque. Earlier this year, our investors from Hustle fund published an article detailing how many meetings it took for them to raise their fund – after reading the article, I got inspired to also track my time while fundraising. It was my number one priority, but it turns out it accounted for about 28% of my time – along with goal setting, one-on-one meetings, recruiting, and other tasks I had in this period.

Why is there only one European VCs in the round?

For this round, we reached out to investors both overseas and in Europe. And I noticed some significant differences in the decision-making speed, process, and mindset of VCs/angels from both continents. In Europe, everything seemed to take much longer – scheduling a call, receiving a follow-up reply, getting a final answer on whether the investor is interested in moving forward. One great thing about this process in the US and Canada was that we always got feedback right away – even if it was a rejection, most people we talked to were straight to the point and quick about making a decision. They often finalized the process within a few weeks and it consisted of 2-3 video calls and a couple of emails, and they seemed to put a strong emphasis on the bigger vision and the team when deciding whether they are writing us a cheque. Meanwhile, some leads in Europe took up to three months to close a deal and needed much more time for internal discussions and additional questions.
Read also:
ClaimCompass CEO Tatyana Mitkova is joining Founder Institute Sofia as co-director