opportunity
Founder Institute Sofia Opens Applications For Its Fifth Semester. Here's What Is New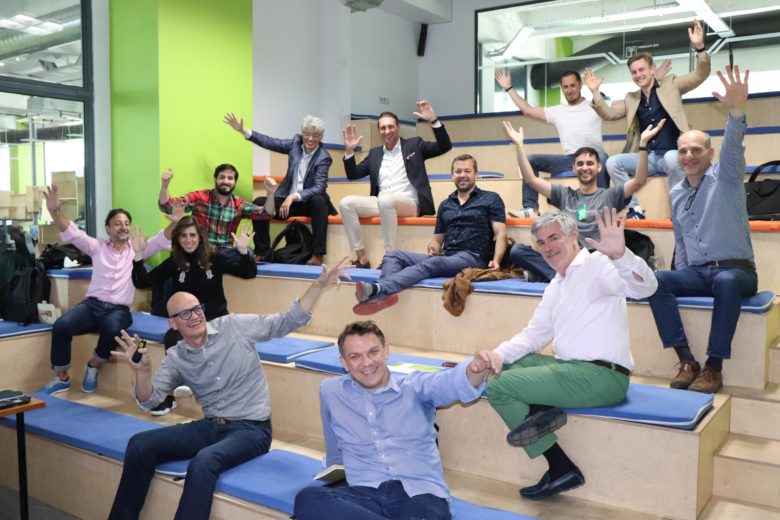 The world's largest pre-seed accelerator Founder Institute has opened up applications for its fifth season in Sofia. The deadline for submission is September 28, and the classes will start on October 7. The new season begins with a new co-director – Tatyana Mitkova, the co-founder of Claimcompass, and a new curriculum suitable for more advanced entrepreneurs who already have an MVP.
"A semester usually starts with 20 participants and around one-third of them graduate," says Bozhidar Georgiev, founder of Work & Share coworking space and the software company Stage AI. He went through the first semester of FI in Sofia in 2015 with his venture Yatrus Analytics, which later pivoted into a service business, and he became a co-director in 2017 (read the whole story). So far 35 companies have been created as a result of FI program in Bulgaria, and 30% of them are still alive e.g. Damocles Analytics, Umni.co, and Playcraft.
How it works: legal entity, shares for FI
The FI pre-seed accelerator is a three and a half months long mentorship program, which requires a financial commitment of $500 from the participating entrepreneurs. In the course of the semester, founders receive basic knowledge regarding founding a startup, fundraising, and also mentorship and guidance based on their particular needs. Usually, FI focuses on people versus ideas and accepts founders with day jobs. However, there's a strict rule that by week 10 one needs to register a legal entity. 
"This is the commitment we expect from the founders. We've already seen people who drop out after they have been given a scholarship or because they don't want to found a company," says Georgiev. According to him the tuition is used to support operational costs and has nothing to do with the business model of FI. He also advises companies with more than one co-founders to choose one who would participate. "The venture won't benefit more if the two or three co-founders go through the program," he says.
FI's business model
The company FI receives 4% in the form of options in each venture that is founded as a result of the program. They are distributed among the FI legal entity in Silicon Valley, the local co-directors, and the other founders who graduated the same semester. This in a way is how FI contributes to its community. But it's also the business model, which is often criticized for pushing founders to register legal entities and requiring shares at a too early stage. 
FI holds shares in approximately 4000 companies globally and usually exercises its options on liquidity events (Series A or B round, IPO, exits). Among the successful examples of graduates that bring returns are companies like Udemy, Realty Mogul, Travelcar, goplaceit, Appota. In an earlier interview founder Adeo Ressi told us the company sees an exit every few weeks. 
Adeo Ressi in interview: It's not about building something to sell and exit, it's about building something to last. And if you are an entrepreneur and you've found something …
Earlier this year, FI announced the launch of its second headquarters in Sofia, Bulgaria, which will be responsible for the growth of the FI company in Europe and Asia. The HQ is led by Janet Todorova, who's been active as co-director in the past four years.