Interview
Clippings-co-founder Adel Zakout about the digital interior-design-platform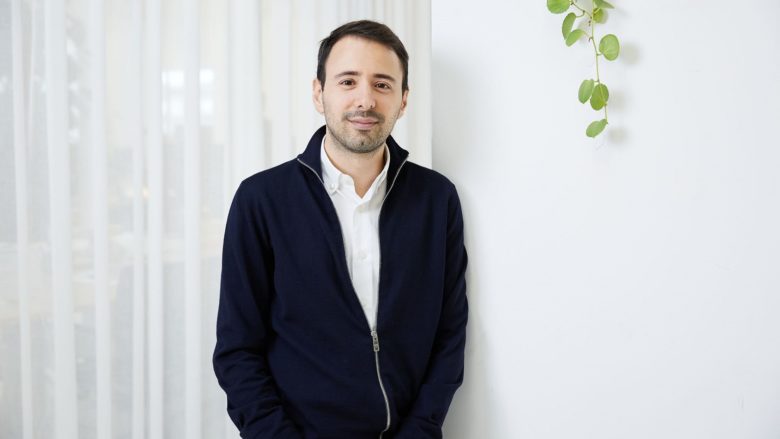 Interior design can be a big challenge for a lot of companies, and it is a sector that has yet to go fully digital. One startup from Bulgaria that wants to revolutionize interior design with a digital solution is Clippings. Founded in 2014, the young company based in London and Sofia has set out to make the ideal marketplace to discover up-and-coming designers and studios for furniture and interior design. Now, Clippings has been acquired by Material Bank (Trending Topics reported). We asked co-founder Adel Zakout what makes Clippings attractive for its customers.
Material Bank aims to create 'Shopify for design' starting with acquisition of UK-Bulgarian platform Clippings
Please provide a short introduction for our readers. What does Clippings do and how did the company develop from the start until the current stage?
Clippings is the all-in-one platform to deliver interior design projects, that streamlines the whole discovery, specification and procurement process for tens of thousands of businesses and designers worldwide. We offer the largest marketplace for interior products, combined with technology that enables users to manage their projects on the platform; our aim is to fundamentally create a superior, tech-led experience for all stakeholders.
We also license our proprietary e-commerce technology, as an industry-specific and b2b- focused alternative to Shopify, Magento and SFCC. Leading brands such as global furniture company MillerKnoll (formerly Herman Miller) use our e-commerce solution, to build their own branded online stores, with a special focus on b2b ordering.
The journey so far has been incredibly exciting – we started as a team of five in 2014 and in seven years we have raised a total of 20 million dollars in venture funding and grown our team 20 times and have become one of the leading industry platforms. Recently Clippings was acquired by US-based unicorn Material Bank, which has raised more than 150 million dollars in VC funding and offers a marketplace for design professionals and brands, providing the fastest and most powerful way to discover and sample materials.
Tell us more about the current trends and developments in the interior design industry. Is there something specific to consider, are there parallels with other industries?
The interior design and construction industry is one of the few remaining sectors that has not been significantly touched by technology. It is fragmented, inefficient and operates in a manual, old-fashioned way – professionals spend most of their time in email, excel and PDFs to do business.
We are seeing this change and many brands are now beginning to leverage technology, to start selling online. In addition, many are using this opportunity to start selling directly, rather than only through their resellers. The pandemic has significantly accelerated this process and the way brands are thinking about their distribution channels and how technology can be a part of it.
How did the acquisition by Material Bank develop, can you share with us your major learnings?
We were incredibly lucky to have received multiple offers to buy our business in the last 18 months. Most were not right for us, as we didn't see a fit from either a strategic or cultural perspective – but with Material Bank, we saw significant alignment in terms of vision for the industry and strong synergies in our abilities to achieve more, together.
The value of "making your own luck" by pro-actively investing in building strong relationships was definitely a major learning in this process; I have known Adam Sandow (CEO and Founder) and the executive team at Material Bank for years and we constantly kept in touch on our businesses, which was very valuable in building trust and enabling us to do a deal together.
What are your plans for the future, where do you see Clippings and the interior design industry in the next five to ten years?
The complex multi-billion-dollar design industry is one of the last to be digitally transformed, and together with Material Bank we have plenty of work to do. In the next five to ten years our focus will be on driving advancements through a powerful blend of innovation and technology. Our goal is to transform this industry by building technology that enables brands and their customers to connect and transact online; we aim to power the world's largest volume of transactions in this industry.