STARTUPS
Material Bank aims to create 'Shopify for design' starting with acquisition of UK-Bulgarian platform Clippings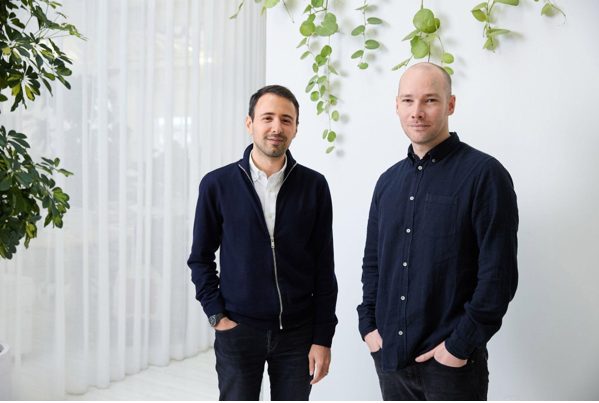 Material Bank has recently acquired London-based procurement platform Clippings.
"The acquisition will have a very positive impact on our technology team in Sofia – and on the broader startup ecosystem in Bulgaria." – Adel Zakout – Co-Founder of Clippings.
Material Bank is a marketplace for design professionals and brands in the architecture and design industry, providing the fastest and most powerful way to discover and sample materials.
Clippings, on the other hand, enables design professionals to maximize their time designing and offers a new way to create, manage, and make purchases for interior design projects and fundamentally transforms the way designers work. By combining a powerful marketplace with online specification and collaboration tools and a project logistics service, the platform connects commercial buyers, including interior designers, architects, and property developers with more than 650 brand partners showcasing over five million products.
The company has been utilized in more than 80,000 projects across 38 countries and is used by leading brands such as WeWork at their co-working locations across the globe, Virgin Voyages for their new cruise ships, and multiple built-to-rent developers, including financial institution Legal & General.
"Today, thousands of professionals use Clippings to complete their projects faster and more efficiently and by joining forces with Material Bank. Our plans are to significantly invest in and grow our team, especially within product & engineering. We will be opening positions to continue hiring top talent, who can help us achieve our mission," says Adel Zakout.
Clippings also licenses its proprietary technology to industry brands, such as global furniture company MillerKnoll (formerly Herman Miller), enabling them to build their own branded online marketplaces. In April of this year, MillerKnoll partnered with Clippings to launch Herman Miller Professional ("HMPro"), a new e-commerce experience built for small to mid-size businesses. Powered by Clippings, HMPro is simple to navigate, delivers preferential pricing on hundreds of products, includes easy to share project boards, and provides a supportive shopping experience.
"Since Clippings started, we have been driven by a mission to digitally transform the interior design industry by building technology that enables brands, interior designers, and businesses to connect and transact online. We have now become one of the few startups locally, with over $140m in funding, working to innovate and disrupt a huge, trillion-dollar industry, through technology," adds Adel Zakout.
The powerful duo of Material Bank and Clippings is driving advancements through a powerful blend of innovation and technology, delivering modern solutions for streamlining the entire design process. By combining forces, they aim to change the complex design industry that is one of the last to be digitally transformed.