cards
Coinbase Issues Cards and Lets Users Pay with Crypto in the Stores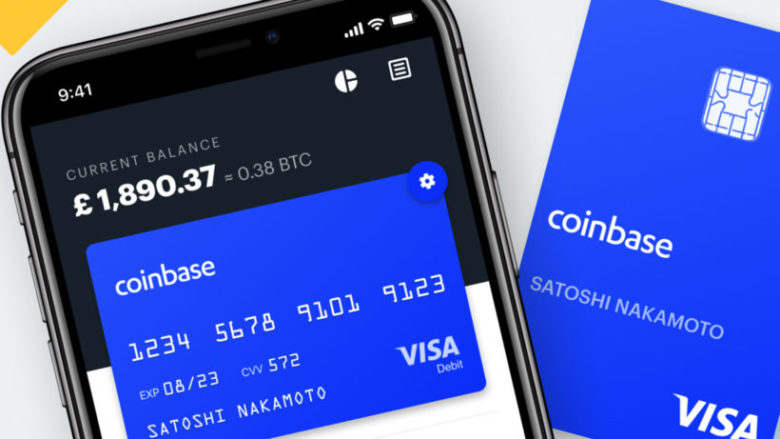 How many cards does a person need in a wallet? After N26, Revolut, Apple, credit cards and debit cards, do we need one more, and what would be the different use case for it? Well, Bitcoin exchange Coinbase has the answer to all these questions. With the Coinbase Card, the US company is launching a debit card in the UK, that allows people to pay with cryptocurrencies in stores or online or withdraw cash from ATMs.
What we know so far
In a blog post on Wednesday, Coinbase stated that with the "Coinbase Card," customers in the UK will be able to spend their Bitcoin, Ether, Litecoin and all other crypto assets available to buy and sell on the Coinbase platform "as effortlessly as the money in their bank."
If a Coinbase user pays with the card, and the selected cryptocurrency (e.g. Bitcoin, Litecoin, Ether) is converted into fiat money. Of course, it comes with fees. For example, there are transaction fees for different uses – such as withdraw costs on ATMs, payments abroad or for deposits (chargeback).
The exchange also launched an app for both Android and iOS, so that users can choose which cryptocurrency wallet they will use to fund their spending. Like other competitors' apps, it also offers "instant" receipts, transaction summaries and spending categories.
The startup TenX around the now deceased co-founder Julian Hosp basically had the same idea – users can pay in shops, online, as well as offline with cryptocurrencies, among other things. However, the company never managed, despite many promises and grand plans, to supply its customers with the card ( Trending Topics reported ).
Paysafe issues the card
The users receive Visa, but Paysafe actually issues the card. The British company has signed a deal with Visa earlier this year to release the cards to other companies. With Coinbase it has now found a big customer. Unlike credit cards, this one doesn't support overdraft.
Whether the card will find adoption among the users is questionable. For example, Bitpanda, Coinbase's biggest competitor in Europe, has recently dismissed the introduction of its card for payments. "We do not just want to bring a credit card, but fundamentally change the financial industry," said Bitpanda CEO Eric Demuth.
Also, the heavily fluctuating prices of Bitcoin, Ether, and Co are reason enough for many not to use them as a means of payment. For example, Bitcoin (BTC) was worth about $ 4,900 a week ago, now holding $ 5,200.
For now, Coinbase Card is only available in the UK. The rollout in more European countries is expected in the next months.