Regtech
Compliance Automation Startup Omnio: The Only Bulgarian Finalist In EIT Digital's Pre-Acceleration Program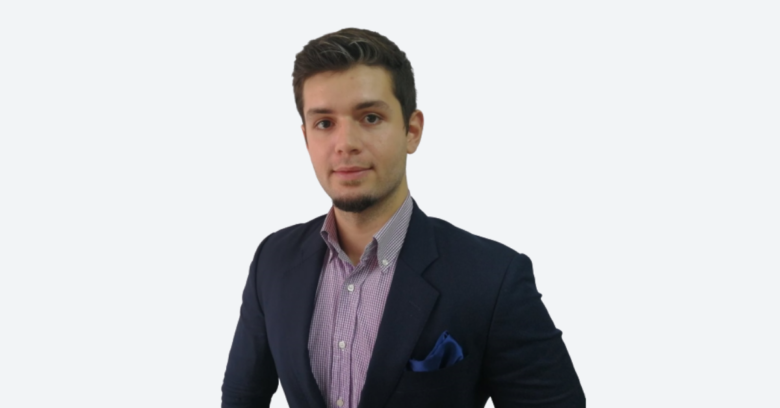 Sofia-based regtech startup Omnio is the only Bulgarian finalist in EIT Digital's pre-accelerator programme. The young company is currently receiving online mentoring sessions organized by the Found.ation digital transformation hub in Athens, has already secured its first client, and is moving forwards with the implementation of its product. In Southeastern Europe, a total of 14 early-stage ventures were selected for the final stages out of 140 applications. 
Omnio is building a SaaS product that aims to automate financial crime compliance processes in a number of regulated institutions such as banks, brokers, and fintech companies. By using machine learning, the startup will help these organizations with the verification of customers and their transactions, thereby enabling compliance departments to discover cases of anti-money laundering, terrorist financing, and fraud and reduce compliance costs. 
"The idea for Omnio came after years of working in the compliance industry. My team and I worked with a number of systems that offered partial solutions for business-critical processes. We had to deal with challenges caused by the lack of automation and the limited functionality of regtech products on the market. Very often, solving basic problems took a disproportionate amount of time and human resources," tells Trending Topics SEE Stoyan Lozanov, founder and CEO at Omnio.
This experience motivated Lozanov to formulate what a complete solution should offer and to ask if the market already offers one. Following feedback from different financial companies, he decided to act together with the current Omnio team. 
"We researched the market, assessed our strengths, and decided that we could offer a very good Bulgarian regtech product on a market dominated by solutions from financial hubs such as London and Hong Kong," continues Lozanov. 
After attracting its first client, IRIS Solutions, Omnio's focus is now on starting collaborations with different types of financial organizations, including banks, leasing, credit, and fintech companies as well as other non-banking financial institutions. 
"We had excellent tests with a P2P lending platform and a non-bank credit institution, which indicated that the scope of Omnio's product will continue to grow. Technically, the most important thing remains the improvement of our AI ​​algorithm. We are planning to close a seed round by the end of the year – we need an investor who understands the fintech and regtech industries and is aware of the resources needed to build an artificial intelligence company. With this support, Omnio will be able to expand abroad," shares Lozanov. 
EIT Digital has already backed the Bulgarian company with €15k* and if the team secures its investment round by November, it will receive another €10k. 
*In exchange for the financial support and helping entrepreneurs complete their MVP and find their first investors, EIT Digital is taking 5% in equity. Since last year, the European digital innovation organization has been working together with the Bulgarian Private Equity & Venture Capital Association (BVCA) to support the market expansion efforts of Bulgarian tech startups with high-growth potential.