17 measures
Crisis Management: Here's What Тhe CEE Early Stage VC LAUNCHub Ventures Advises Founders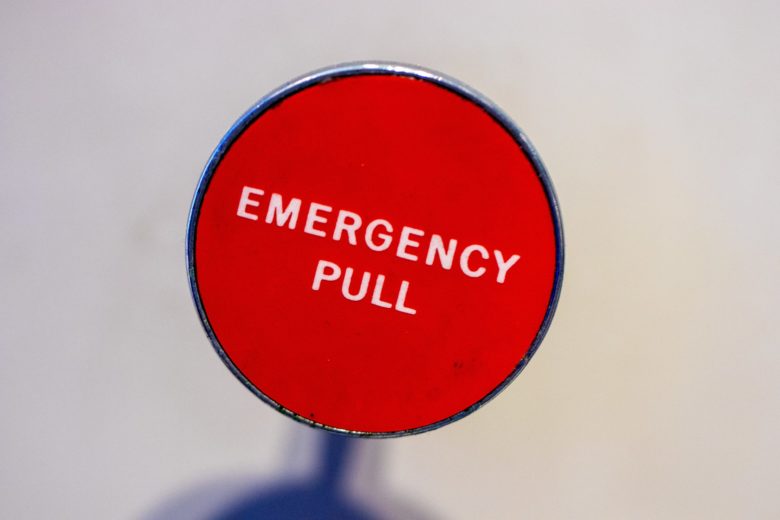 The Covid-19 crisis won't have an effect on the tech and the startup industry is one of the thesis we often hear in the past days. But is that true? Of course, there's a handful of companies and entrepreneurs who will greatly benefit from the situation as their products are needed more than ever. Video conf call tools like Zoom and task management systems might be on a temporary user rise, but what's with other startups? It's uncertain times for everyone. Venture capitalists already started sending out notes and advice to their founders on managing the crisis situation. Almost two weeks ago one of the pioneers of VC – Sequoia Capital addressed portfolio CEOs telling them to try to trim costs, consider raising the digital marketing spendings, and revise plans. 
European VCs are also starting to give recommendations to founders. Based in Bulgaria and focused on CEE&SEE regions, LAUNCHub Ventures also shared a note with its founders. "Stay connected" is one of the first tips on the list: "With a busy schedule, it is easy to forget the power of your community – reach out for help if you need it and talk to fellow founders who are on the same journey as you." But of course, there are also more particular crisis management measures the team sent out. 
Be conservative in down-case scenarios
Cash Flow Management
1. Adjust your short – and medium – term business plan in light of crisis situation:

Determine how your business operations and supply chain are affected by the business

Determine the critical parts of your business that are affected by the crisis: due to remote work, third-party suppliers…

Postpone plans for growth and re-orientate towards effective cash management

2. Calculate your runway in multiple scenarios

Be conservative in your down-case scenarios – some businesses may have to prepare for 50% – 100% decline in revenue

In time, monitor sales carefully to find out which scenario is most realistic to you and adjust your plan and spending accordingly

3. Slash spending wherever possible.

Eliminate all unnecessary expenses and only spend on the costs that keep you operational and generate revenue. Consider:

Rent.

Can you lease less space during the crisis?

External suppliers.

Which projects can you reduce or postpone?

Working hours

– reducing working hours in light of the crisis, but keeping people on staff

Headcount.

How can you achieve the same with fewer people?

Founder salaries.

Any flexibility here to support the business?

Product and R&D.

What projects or product launches can you postpone to save cash?

4. Consider renegotiating the terms of account payables

Wherever possible, contact suppliers to try negotiating discounts, longer payment terms and defer payments

Attempt implementing payment plans over multiple installments, if possible

5. Accelerate your receivables:

Send invoices more frequently and as soon as possible

Focus and track down past due accounts, even if to negotiate an initial partial payment

6. Inform yourself regarding government aid programs

, including aid and temporary tax and labor reforms

7. Consider new funding opportunities

in light of the crisis
Reduce friction for cancellation or refund
Sales
1. Proactively share information with your customers

and other stakeholders, regarding business continuity and initiatives, reevaluating the new best ways to do this – email, website, social media, more interactive virtual communication

2. Consider new ways to communicate with and to engage clients – increased focus on web conferencing

, online presentations and video / virtual product demos

3. Consider new avenues to grow revenues and improve cash – drive online sales,

promote sales in non-affected areas, consider new opportunities for partnerships

 

4. Prepare for potential incoming questions from customers and be timely in your response

If there are clear business areas affected by the crisis, maybe consider including a more formal

update/ list of FAQs

.

5. Reduce friction for cancellation or refund in order to defer spending rather than lose customers
6. Closely monitor the impact of the crisis on sales and adjust your marketing

and spending plans accordingly:

What are the affected areas? What is the impact on customer acquisition/retention? What are the measures that seem effective with time?
Fundraising: Adjust Valuation
Funding
1. If possible, attempt postponing

both growth and funding plans to period of greater certainty

 

2. If currently raising funds, try to get clarity as soon as possible, regarding the appetite of VCs to still invest and adjustments in valuation
3. Inform yourself regarding the applicable to you national and European-wide aid programs

, including government-backed loans (eg. the UK) or the deployment of aid packages from EBRD / EIB

 

4. Evaluate eligibility for Multinational Corporation grants

Facebook is offering small business grants to 38 countries, following Covid-19 outbreak

Application process is still to be defined, but you can register for updates

here
+++ Here's What Sequoia Capital advises founders and CEOs+++
+++ The measures that the Bulgarian government is discussing to help businesses go through the crisis+++
Stay Tuned: We are currently asking VCs how they are planning to proceed with their investment plans