DEAL
"Crypto Twitter": Binance supports Musk with $500M in takeover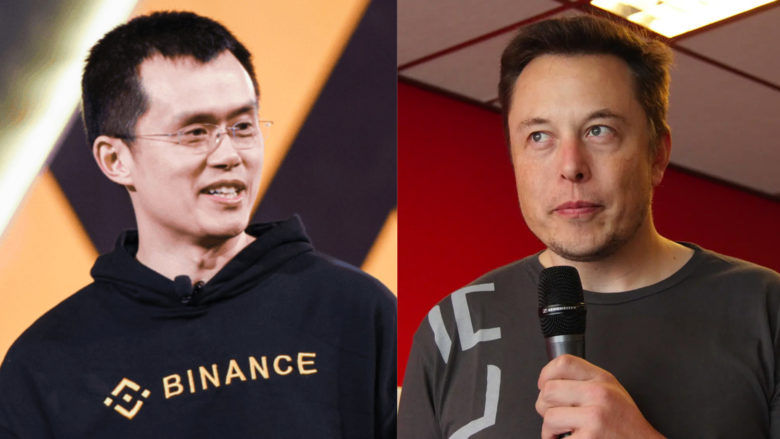 It is perhaps the largest fundraising that a founder has ever done: In order to buy Twitter, Elon Musk needs a lot of money – and he not only takes it from his own fortune (dominated by Tesla shares) but gets it from the wealthiest people and companies on the planet. As has just become known via the US Securities and Exchange Commission, Musk has brought Oracle founder and multi-billionaire Larry Ellison, the world's leading crypto exchange Binance, and the investment giants Fidelity, Brookfield, and Sequoia Capital to his side.
Together they raise a whopping $7.14 billion. Ellison will bring in $1 billion, Sequoia $800 million, Dubai-based VyCapital will join with $700 million, and Changpeng "CZ" Zhao, Binance's founder will contribute with $500 million. Saudi Prince Alwaleed Bin Talal Bin Abdulaziz Alsaud also wants to be there. He is already invested in Twitter and wants to contribute 35 million shares – which corresponds to around $1.9 billion as of the current Twitter price. Andreessen Horowitz, who has been very active in crypto investments lately, also wants to be there and bring in $400 million.
The fundraising isn't over for Musk, who recently offered $44 billion to take over Twitter outright. He needs a total of $21 billion in the capital in order to be able to leverage additional credits and loans for the remaining $23 billion. He himself primarily has shares in Tesla that he can contribute.
$500 million: "A small contribution to the cause"
What is particularly noteworthy is that Binance wants to bring in capital. The crypto exchange already showed its ambitions to enter the media world with a $200 million investment in Forbes some time ago. The founder of Binance briefly commented on the announcement of the planned investment. "Crypto Twitter" and "A small contribution to the cause" are his choice of commenting words.
Twitter is not only an enormously important channel for Musk to promote his own companies Tesla, SpaceX, or Boring Company, but is also used actively by crypto companies to communicate their products and services. The former co-founder and CEO Jack Dorsey was already a self-confessed Bitcoin supporter. The fact that Twitter relies heavily on crypto can be seen from the fact that various tokens (including BNB from Binance) were given their own emojis – and thus visually stand out from the tweets. If Binance now wants to buy into crypto exchanges as the market leader, that says a lot about the future of Twitter – of course also because Elon Musk himself supported Bitcoin, Dogecoin, and most recently the NFTs from Bored Ape Yacht Club.