NFT
Musk's multi-million dollar hug from Bored Ape Yacht Club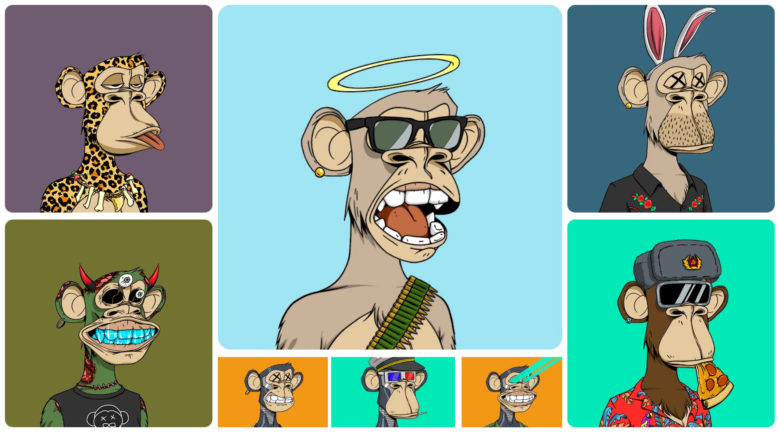 If the richest man in the world exchanges even one picture on Twitter, it has clear consequences in the crypto market. No, this time it's not about Bitcoin or the fun currency Dogecoin, but about the notorious NFTs from Yuga Labs. instead of his prominent face, the popular apes of the NFT series Bored Ape Yacht Club (BAYC) recently grinned out of Elon Musk's profile picture window. And, oh wonder: the price of ApeCoin is rising.
"I dunno … seems kinda fungible," Musk tweeted, alluding to the Non Fungible Tokens (NFTs), which have gained worldwide notoriety thanks to the BAYC pics. The Bored Apes, which are limited to 10,000 pieces and are publicly promoted by celebrities like Paris Hilton, are of course related to the ApeCoin. BAYC is the foundation of the announced metaverse "The Otherside" – and in this virtual real estate and objects were and are traded with APE. Behind it is the four billion dollar scale-up Yuga Labs.
Musk's virtual hug from Bored Ape immediately sent APE's price from around $15 to almost $18 – that's a jump in APE's market cap by around $700 million. The boost in demand then quickly subsided again, and APE fell back to $15 after a short while. In any case, Musk was able to prove once again that he can move the digital markets strongly via Twitter.
The second effect: The floor price of BAYC-NFTs (i.e. the minimum price charged for the monkeys on marketplaces) has jumped by around 10 ETH thanks to Musk's tweet. According to the current status, that is the equivalent of an impressive $28,000. The minimum price for a BAYC-NFT is now 119 ETH. The trading volume of BAYC NFTs is also higher than it has been in a month.
Despite strong criticism, Yuga Labs are an exciting digital pop culture phenomenon with their bored apes and virtual lots. Despite fears of a massive NFT bubble, selling virtual parcels in The Otherside was a hundred of millions deal for Yuga Labs a few days ago. That Musk is now aware of this is not really surprising.