blockchain
CryptoAPIs: Moving On From An ICO Platform To A More Sustainable Blockchain Business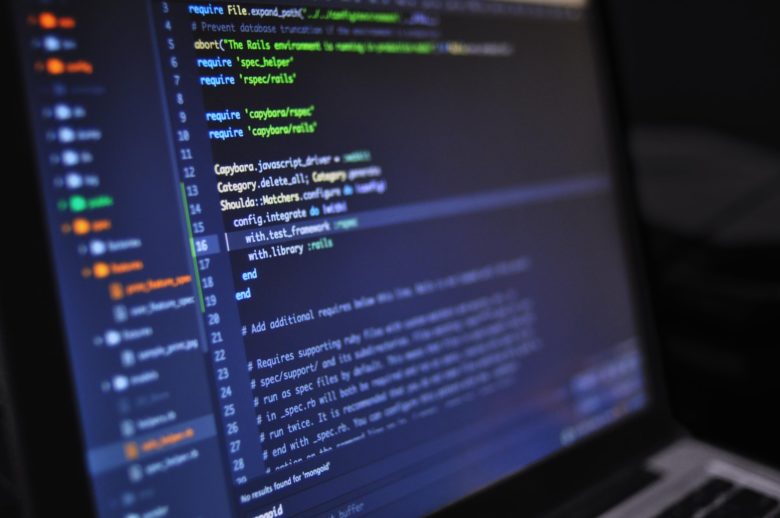 Ever since 31 October 2008, when the Bitcoin whitepaper was published, the blockchain community has gathered around the basic values of security, fairness, and transparency. Yet, in 2017, more than 300 blockchain projects were able to collectively fundraise more than $5B (according to CoinDesk). The number of projects that are aiming to revolutionize payments, banking or identity was relatively higher compared to the ones that are building the exact tools that can make the life of the developers, who would build them, easier.
The journey for the CryptoAPIs team started back in the end of 2017 when the crypto market was sky-rocking and many projects raised their funding just with a plain idea trough Initial Coin Offering (ICO). Started working as a technical adviser, Nashwan Khatib, founder of TokenGet and CEO of CryptoAPIs realized, "There is a big issue with the raising mechanism, using smart contracts. At the time KYC ( a.k.a. Know Your Customer is a process of verifying the identity of their clients), AML ( Anti Money Laundering is a variety of regulations, to prevent the generation of income via illegal actions), and all kind of promotions like airdrop or bounty programs were topics that the projects don`t know how to handle". 
Khatib saw an opportunity for a turnkey solution, so he got back to Viktor Petrov, who initially introduced him to the ICO mechanics. Together they gathered a team and co-founded TokenGet. By providing a highly optimized fundraising service, the company was able to set up the process for less than a day. For a year and a half, more than 60 projects raised around $350M through the token issuance platform and claim to have generated a revenue of $3M. According to Viktor Petrov, CEO of TokenGet, even though there were some minor bugs, "not a single dollar was lost during the process".
While working on TokenGet, and as the number of ICOs was starting to go down, Khatib saw another issue, concerning building applications on the blockchain. In general, Application Programming Interface (API) is a software intermediary that allows two applications to talk to each other. When it comes to sending emails or SMS, for example, you can grab an API from any provider, integrate it into your system and you are good to go. It's quite a different story when it comes to crypto exchanges and blockchain though. Having seen a white spot, while working on the TokenGet, Khatib and Petrov decided it is time for a pivot. 
In May 2018 they started their new venture called CryptoAPIs.
Solutions for non-specialists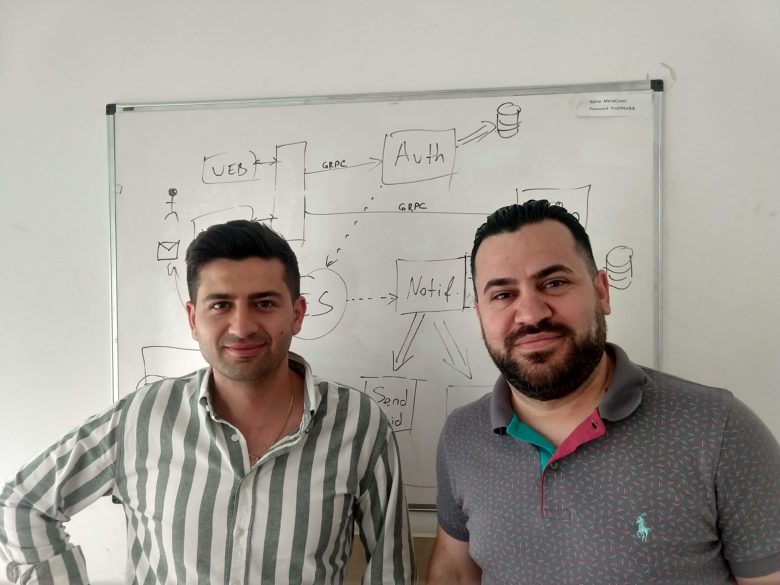 With CryptoAPIs the team chooses to switch from the speculative environment of the innovative fundraising mechanics and targets primarily developer.
"Our solution is for people that don't necessarily need to have a deep understanding of how blockchain works, but more like for someone who wants to build if fast. If you are a software developer, you don't have to know what the specific technology behind every blockchain is. You just implement the API," stated Viktor Petrov, COO of CryptoAPIs.
 When it comes to creating a blockchain-based application, developers have to set up their own server and node, integrate it and take care of the security measures. Then has to multiply to the number of networks that you need to use. Seeing the opportunity the company has developed a Blockchain as a Service (BaaS) solution with powerful API endpoints. This way developers can easily create blockchain explorers, analytics or statistics software because the data is already collected and can be executed by the endpoint. Each endpoint is the location from which APIs can access the resources they need to carry out their function, like checking wallet balance or browsing historical data. According to Petrov the company already has over 400 endpoints.
 "We knew it was a very hard task to accomplish. Some of the projects don`t have available documentation. The products would be used by developers who were going to load it in high volume and have strong expectations in terms of performance," explained Khatib. According to the team, for some blockchains it takes three to four months to have a node which is fully synced, operational and stored in a databse. The company has already integrated seven of the biggest blockchains in terms of market valuation like Bitcoin, Ethereum, Litecoin, Dash, and Zcash. 
"If you want to build an application that would be running only on Ethereum, like a dApp, for example, you should probably specialize in the specifics of the blockchain. Our solution is particularly helpful and unique for developers who are going to interact with more than one blockchain," adds Khatib.
Tracking real-time database
Ever since the boom of the ICO market it 2017, the number of exchanges that are fighting to gain a bigger volume is growing at a scale. Currently, they are more than 340 exchanges listed on coingecko, not to mention the many smaller ones that are usually dropped out of the statistics. Yet, developing an application that tracks real-time data like prices of the tokens, supply, trades and order books from their database is still quite a time-consuming process. The struggle is, that each cryptocurrency exchange has its own Public API integration process. The absence of standardized for output data is another hurdle that currently hasn`t been resolved. 
To make sure that the collected data, which is tens of TBs, is not jeopardized, programmers should read the documentation for every single exchange, some of which are not available in English. CryptoAPIs has optimized this costly process developing a simple API endpoint integration with over 150 of highest-volume cryptocurrency exchanges. "If you want to see the internal transaction in a smart contract on Ethereum, this might take up to 20 seconds, which is a lot. To show such data on the web, in platforms like Etherscan, requires a database. With our solution, we manage to drop this time to milliseconds," explained Khatib.
Growing rapidly
If you have multiple wallets and exchange accounts you would probably know how hard it is to manage your portfolio of crypto. To help with this common for the crypto-owners issue, the company has built a unified private crypto exchange and wallet API. It allows users to have an easier way to connect their cryptocurrency exchanges & wallets accounts from one single point. This provides the ability to check their balances, manage transactions and ledgers, and put an automatic buy and sell orders. The company has already integrated with 34 of the top exchanges like Binance, Huobi, and Kraken.
By the end of the year, CryptoAPIs is aiming to support the biggest 15 blockchains in terms of market valuation and to increase the number of supported exchanges to 200. To do so the company has already started fundraising and is looking for an investment of $1M to further develop their products.