CRYPTO UPDATE
Cryptocurrencies are rising again – Internet computers are catapulting themselves high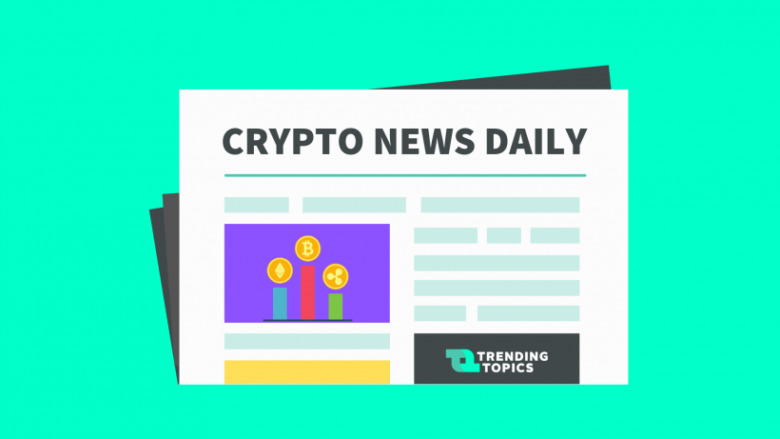 The crypto market took a slight blow on Monday. However, this did not last long, because on Tuesday (August 10th) almost all major currencies were up again. Internet computers (ICP) stand out above all. The currency only started in mid-May and fell sharply in value during the crypto crash. But now it is on the rise. In the past 24 hours, it has gained around 24 percent in value, and in the past seven days the price has almost doubled. The price is now around 64 euros, the capitalization at 8.8 billion euros.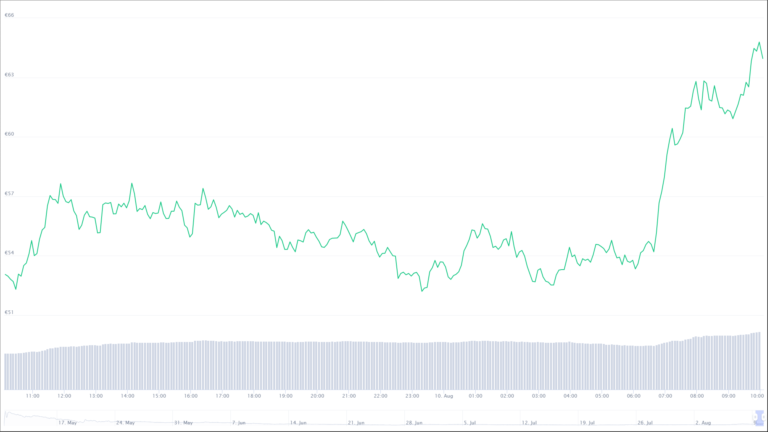 Bitcoin is seeing a nearly four percent increase. The value is still just under 40,000 euros and the capitalization is 730 billion euros. There is a plus of more than five percent with Ethereum. The value is more than 2,600 euros with a capitalization of 312 billion euros. Uniswap and Litecoin are also doing very well. They have each gained ten percent in value. Uniswap stands at just under 25 euros with a capitalization of 14 billion euros. Litecoin is valued at 141 euros with a capitalization of over nine billion euros.
The cryptocurrency of the corona vaccine manufacturer Moderna is on the rise. In the past 24 hours, the currency has risen by 20 percent and last week by as much as 40 percent. The value is now over 420 euros with a capitalization of one billion euros. The capitalization on the overall market has risen to 1.577 billion euros.
Top stories
Crypto exchange Blocktrade collects 22 million euros
The Luxembourg-based crypto exchange start-up Blocktrade has raised over 22 million euros from a crowdfunding investment. The money comes from private investors from 33 countries. With the fresh capital, the company has already made "improvements in operational business" – especially in the areas of security, fiat gateway and market making.
US cinema chain AMC wants to accept Bitcoin
The US cinema chain AMC wants to accept Bitcoin for cinema tickets and concessions ordered online this year. According to Bitcoin Magazine , CEO Adam Aron announced this at a shareholders' meeting. This measure should affect almost 1,000 cinemas around the world. AMC is a Reddit retail investor favorite at WallStreetBets. This year, investors have driven up the cinema chain's share price, which was actually hit by Corona.
Rock NFTs from EtherRock worth over $ 100,000
The trend towards non-fungible tokens has decreased a bit recently. Nevertheless, the crypto works of art can still fetch large sums of money. For example the digital rocks of the Ethereum-based project EtherRock. At the weekend, two of them made more than $ 100,000 each in sales, writes Decrypt . The works are only different colored pictures of cartoon rocks, and buyers: inside only receive a digital certificate of ownership on the Ethereum blockchain.
Find more crypto news and updates HERE.
Disclaimer:
This article is for informational purposes only. We do not recommend any actions based on this information. The material is not to be construed as an offer or recommendation to buy or sell any security, or as investment advice. Furthermore, this information does not represent a guarantee that the systems described here are suitable or useful for a person. Past performance is not an indicator of future price developments.