CRYPTO MARKET
Daily crypto radar: Trading volume on crypto market down 40% in June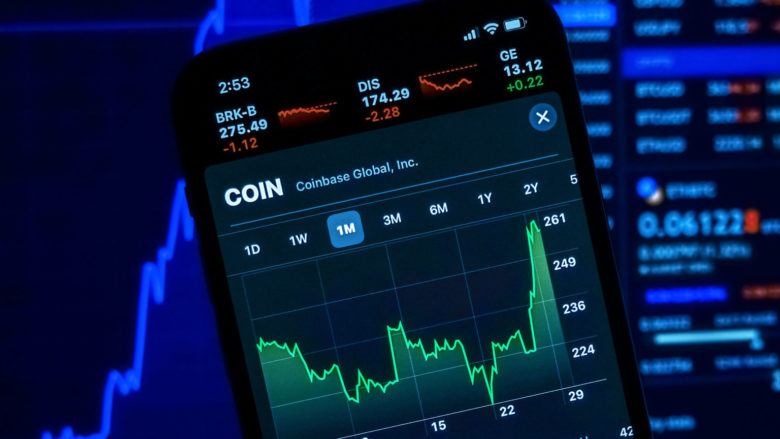 Since June, the entire global crypto market has had to fight its way through a massive summer slump due to several negative headlines. Above all, retailers' interest in digital coins is declining significantly. In June, the trading volume at most digital exchanges, including Coinbase, Kraken, Binance and Bitstamp, fell by more than 40% to an average of $138.2b per day, according to report  by analysis platform CryptoCompare. In particular, the sharp fall of the number one currency Bitcoin dragged the market down. In June, its price fell below the EUR 25,000 mark at some points.
Trading volume lower on all exchanges
According to CryptoCompare, the lower prices and lower volatility had a big impact on trading volumes. The 15 largest exchanges, particularly Coinbase and Binance, were all badly hit. Their volume fell by more than 40% between May and June. The report cites the current tough crackdown on crypto miners by the Chinese government as the main trigger for the fall of Bitcoin. The People's Republic wants to start its own digital coin and has banned Bitcoin mining across the country. Between 50 and 60% of the energy used globally for mining Bitcoin comes from China.
Bitcoin has not yet recovered from its lows. It was only last week that there was a downward trend, which only slowed down again at the end of the week and on Monday. Not only Bitcoin, but also the competitors Binance Coin and Ethereum showed some severe drops in the past week, although both had previously shown positive trends.
"Fear from China crackdown"
"The Chinese crackdown has caused a lot of fear, which is showing up in markets," Teddy Vallee, chief investment officer at Pervalle Global, told CNBC. "The digital asset ecosystem got punched in the face, so it's currently up against the ropes versus fighting in the middle of the ring. Typically when you have large sell-offs, participants are quite fearful and pull back their chips," he added. According to the US broadcaster, most experts see the long-term trend for the crypto market as positive. This current development is not permanent. In addition, the trading volume is now still much higher than last year.