Accelerator
Bulgarian edtech Daskal starts pilot project with large Russian telecom provider MTS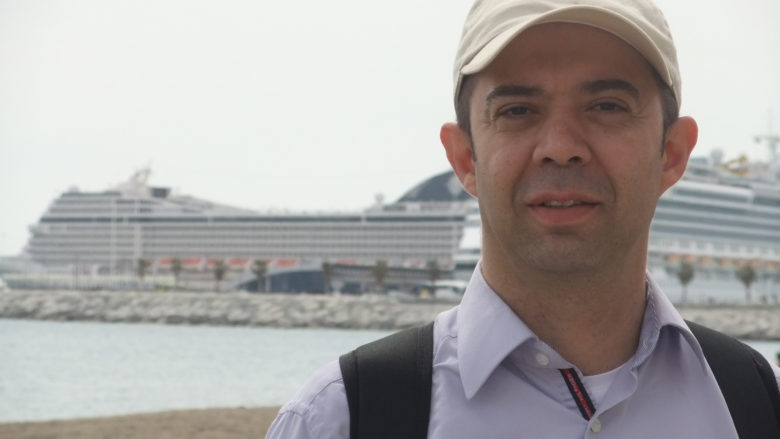 The Bulgaria edtech platform Daskal.eu, which operates on three markets in Europe, has successfully graduated from MTS Startup hub – the corporate accelerator of one of the largest telecommunication providers in Russia. Daskal.eu, which is operated under onlinerepetitors.ru in the country, has gone through a six months program and is one of the ten finalists that MTS will grant. The ten startups, which were selected among 250 applicants and 55 companies that went through the first stage of the program, are offered pilot project contacts for up to RUB 500K ( € 6.1K).
"It's a significant achievement for us as it gives us access to a very large market. We hope to be successful in the pilot project, so we could apply similar model and work with other big companies and organizations with interests in the educational sector", Kaloyan Kirilov, founder and CEO of Daskal.eu, told Trending Topics.
Yet another marketplace for online courses
It wouldn't be fair to say there aren't a lot of projects and successful companies in the same domain. On the one hand, there are the well known Coursera or uDemy with their video on demand and assignment model. Cisco's WebEx software allows real time group live conversations and simultaneous collaboration on tasks, and other platforms such as the open source Moodle are designed for assigning test and homeworks or uploading teaching materials.
"Our platform combines all those solutions and is localized for every market it operates on", explained Kirilov. The technology, in which the co-founders and their first business angel invested a six digit sum, has three modules that all together make up a virtual classroom. The first module is the marketplace that allows licensed teachers and tutors to open up an account and offer their private lessons directly via the platform, instead of using other software such as Skype. For being on daskal.eu, yourtutor.us, tutorland.de or   onlinerepetitors.ru, teachers pay fixed monthly subscription rates that are different across markets e.g. BGN 20 in Bulgaria or €20 in Germany. They could then offer their services at any price. The second module is an easy to use video editor tool that allows teachers to shoot, edit and upload on demand tutorials and offer them free of charge or paid to their students. A learning management system similar to Moodle is the third component of daskal.eu that rounds up the product to a whole virtual classroom.
Large market that requires focus
There is enough space under the sun for many edtech platform though. Technavio values the global online tutoring market at $72 billion in 2018 and predicts 14% yearly growth, where 43% of the market share comes from the EMEA region. Daskal.eu already has nearly 2000 registered teachers across their markets. "We couldn't say what our goal is in terms of market share. Right now we don't have enough financial resources to expand and be present enough on local markets which is very important for a platform that strives to be localized", explained Kaloyan Kirilov, who manages a team of ten.
The company that was founded in 2016 already has paying customers and generates revenues on the different markets, however the incomes are rather insignificant, Kirilov said. "Marketplaces are probably the slowest and hardest thing to build. We spent too much time developing the technology but didn't pay enough attention to finding our niche", Kirilov admitted. As an example for a great success with more basic technology but in the right niche he gives the Chinese VIPKid that's dedicated to English lessons from native speakers and is valued at  $3 billion.
Kaloyan Kirilov who has a background and M&A consulting hopes that the pilot project with the Russian MTS might be the lucky card for the startup. "Companies such as MTS are the perfect partner for us and we could both benefit from each other. For us it means access to clients and sales channels and, of course, the opportunity to gain some traction",  Kirilov told Trending Topics.