Ecosystem
Dev > Founder: Pain. Shock. And What Else It Takes To Make The Leap?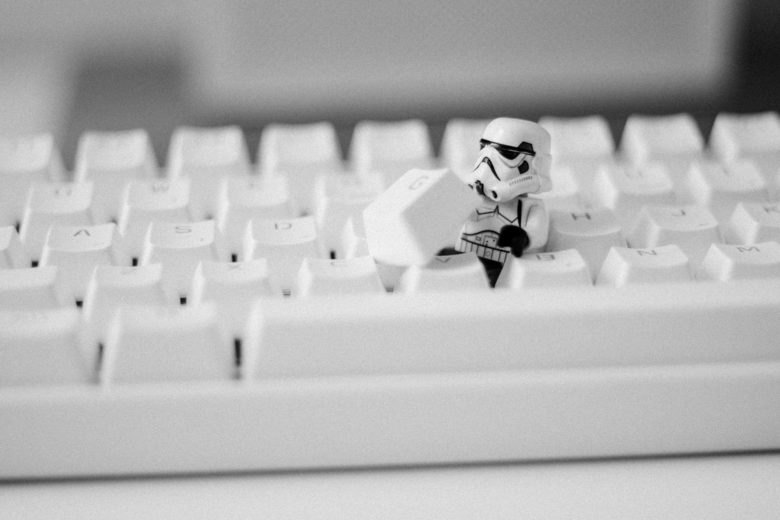 "Are software engineers capable of being founders, and if so under what conditions?" That's a question we've been asking ourselves for quite some time now, not least while observing some quite anti-startup attitudes in the biggest developers group in Bulgaria. In a recent conversation with David Rayback, an Emotional Intelligence consultant who's worked with NASA, he told us the following: "Innovation often involves partners with opposite skills and views. The most obvious example is Apple." 
"Startups most likely to succeed have technical founders who quickly hire business people," says a 2017 study of hundreds of companies. "The best leaders know a lot about the domain in which they are leading, and part of what makes them successful in a management role is technical competence," concludes an analysis by Harvard Business Review analysis. Now, we have great examples of companies like Leanplum, started by engineers only that turned into globally significant businesses. 
There are probably twice as many cases in which the story didn't have a happy ending. In any case, we decided to talk to developers who turned into (co-)founders and ask them whether they needed to "hire" someone, what skills they had to acquire alongside the technical expertise, and how does the journey feel so far… Each of these four stories has it's separate learnings that we won't try to summarize and analyze for you.
From CERN to sports-tech startup with scientists
Nino Pelov is a climber, senior software developer and currently acting as CEO of a sportstech company called Climbro. Since last year, together with a small team consisting mostly of scientists, Pelov's been developing an intelligent hangboard and software for personalized training, that they will try to crowdfund in the next months. Pelov's been software engineer since he started his career.  He started as Oracle developer in Fadata 18 years ago, moved to telecom Mobiltel where he spent some time as BI expert, and ended up in CERN. The first time he was invited to the European Institute for Nuclear Technology in 2005, Pelov spent two months as java developer. The second time in CERN he was already a team leader and had to migrate the legacy Controls Configuration System to a new web-based application. After returning from CERN, Pelov spent some time as contractor to different software companies. Up until the moment when he, together with some colleagues, decided to take away some of the large clients and found their own company… "It didn't work out, mainly from a business perspective. We closed down a year later realizing that being domain experts doesn't necessarily mean we knew how the business works on a higher level," he recalls. 
Back to being a contractor, Pelov continues to work on different projects for Vodafone, Deutsche Bank, etc.  Burned out after two many flights and stress, Pelov decided to take a bit of rest and time for his family. A year later, one of his best friends calls him up to help him out with a project called Climro. "At this point, there was no clear business model, there was no software, there were tensions in the team. Yet, I decided to join," says Pelov. Finding himself among scientists and engineers, and only one person with marketing profile, Pelov starts to organize everything in Trello boards, does a lot of research and quickly learns how to code mobile apps (as it turns out this is what the product needs). Whether he feels like an entrepreneur we ask? Definitely. Whether he needed to learn a lot to be able to develop business? Absolutely. "I'm now learning on the go – marketing, running a company. When it comes to accounting, I knew quite a lot from my time as a contractor. But there are so many other things that I learned from friends who've been through similar situations. And not least, the fact that there's one more person with business and marketing background helps a lot," sums it up the newly born startup CEO.
Within a year, the bootstrapped project turned into a ready product and a prepared crowdfunding campaign that will be launched in the upcoming weeks. 
"Everytime there was a fuckup, I thought it was the end"
Ekaterina Mihailova holds a master's degree in AI, has interned at Google, and spent five years as a software developer in Ontotex,  Bulgarian company developing semantic search engines, before she decided to go down the bumpy entrepreneurial road. In 2014 she joined a startup called Majio as CTO. It was co-founded by Svetla Simidchieva, who brought along 19 years of managerial experience, particularly in the HR domain. "I came on board of the startup as a technical co-founder with no prior managerial experience. I had to learn real fast how to lead a team. How to get things done and at the same time be understanding and a good mentor, " recalls Mihailova the first challenges she came across. 
"Given that I was part of an HR startup I had people around me to help me in the process. Мy co-founder and the company mentor Bill Boorman were invaluable in this process. They were also the people who introduced me to the business side," she adds. Although as a CTO she never had a big business role, she was always included in the talks and had her input. With the time Mihailova started to face other challenges as well. While in her expertise domain – AI, it was hard to find the data to train their algorithms, the peoples and business part were a different challenge she hadn't faced before: "Given that this was my first startup experience I thought everything would go smoothly. And every time there was a fuckup I was shocked and I thought it was the end. We always survived." Throughout the years, Mihailova saw how the co-founders of Majio "divorced", how the startup almost got killed in waiting for corporate clients to make a decision, and how new companies have been  started. Indeed, in 2016 Mihailova and Simidchieva co-founded Sloth.Works, something like a spin-off of Majio, and again a recruitment tech venture. 
What Mihailova grasped quite early on was that under the funny and glam surface, and hype of the startup community,  people are "going through so much shit behind closed doors." Being part of the local startup ecosystem showed her that there's not enough capital, and not enough domain expertise. With Sloth.Works the co-founders have been in a recruitment tech specialized incubator in New York City, which showed her the difference of the scale. "Still the ecosystem is very helpful because without it it would be way harder to find investors and connections to the ecosystems outside Bulgaria," she says. 
"Pain and observation are my main sources of business lessons"
Boyan Bonev holds a degree in Computer Sciences from the French Université de Bordeaux. He's been working in software companies between Bulgaria and the Netherlands since 2012 – either as a developer, or as a team leader.  Since last year, Bonev is co-founder and CTO of an AI-driven proptech startup called gaida.ai. Although this is not the first time he lands in a startup, that's the first venture he co-founds. "I've been managing business needs, strategy and people for about 6 years, but as far as launching a product company – I'm still a toddler – currently about 18 months deep on my first tour as a founder," he says. Is an entrepreneur the first thing he would call himself? Well… "Allow me to start with the obvious caveat – I still think of myself as a developer, development is a major part of my day and it seems unlikely that would ever change."
An important detail here is his co-founder. Around two years ago the current site leader of Uber introduced him to Galia Jordanova, because he thought they could start something smart together. Jordanova is an INSEAD graduate with a strong business background and connections in the real estate domain, where their company is positioned. Of course, the role of a co-founder requires some business, management and people skills, one needs to acquire on the go. "Pain and observation have been my two main sources of business lessons. I'm still very, very far away from considering myself competent and I am constantly surprised by how the business world works. I wouldn't say that I have put any concentrated effort in acquiring commercial acumen," he admits honestly. Making the decision to pivot from a b2b to b2c solution turned out to be his greatest challenge in the company so far. "On a personal level, aligning the way businesses work with my own worldview is something I still struggle with today," he adds. 
In a bit over a year on the market, his endeavor has changed quite a lot. What started as a software product for real estate agencies that allowed them to serve more potential buyers is now turning into an app that aims to change the way people think and interact with residential real estate. It's been a journey for the whole team in which everyone is still learning, and they have just entered the startup ecosystem, hoping to get access to people whose experience they could leverage. Although he has the managerial skills required, Bonev seems to still need the entrepreneurial perspective – raising money, working with VC investors, finding the right connections within the startup ecosystem.
Great tech product is worth nothing if no one buys it
Rossen Genchev's first job was as senior software developer in Ciela, а Bulgarian software integration company. This was in 1997. The next ten years he spent in various technical and dev roles in four other companies, the last of which – Dynamo Software, one of Bulgaria's notable exits. Since 2011, he's been cofounding startups. The first one was an ERP system for dental clinics and was sold to a Swiss company. The second – a fashiontech platform, failed. The newest endeavor – BioSeek is a multi-component platform based on a semantic search engine for the biotech sector and has recently closed a new investment round. 
"I started my first business when I was 35 years old. I had been contemplating the idea of starting my own business for quite a while before that. One of the factors not to take this step at an earlier moment was that, in my opinion, one must gain experience and establish relevant contacts in order to build a successful business," Genchev tells us. Even so, there were some unexpected new learnings once he started his own projects. First of all, he learned that an idea and technology has no value itself. "The most underestimated factor, especially by the technical founders, is how difficult it actually is to make someone buy something at the beginning," he says, referring to his first startup – Medicloud. Interestingly enough, his current product is being sold by a partner company in the US, and the main revenues come from… the financial sector, instead of biotech. 
"There are many factors that an aspiring entrepreneur is likely to underestimate – the market, a good network. SharkTank is a great source of knowledge, it's inspiring, and really good fun too." And if this is not the optimal educational material, then, Genchev is convinced, a co-founder can really help. None of his companies was started alone. "Startups with one founder rarely raise funding, because for investors it's an early warning sign that you want to work alone- so you're either not a team player, or you are too greedy for shares or both," he says, adding that raising money is not the only problem – one would just lack the whole palette of skills. In his current company, he has two co-founders. According to him, the best fit for technical founders are marketing and sales partners. "Best case scenario is people have worked together, know each other and have respect for each other."
Have a different experience? Want to share something on the matter? Ping us: feedback@trendingtopics.bg
And by the way, if entrepreneurship is not your thing, you might want to read this:
+How much are software developers in Bulgaria actually earning