CRYPTO MARKET
Digital coins trade higher amid bullish sentiment
Most cryptocurrencies traded higher on Thursday (July 22nd) as the positive sentiment on the market returned amid positive comments from opinion leaders. Bitcoin held above the $30,000 mark with technicals suggesting its upside move is limited around $34,000 resistance level.
The upswing was supported by comments from Tesla CEO Elon Musk, who said he personally owned some Bitcoin, Ethereum and Dogecoin.
Ethereum was also in the green Thursday up 4.31% for the past 24 hours reaching a high of $2,085.
All Top 10 digital coins by market cap with the exception of stablecoins Tether, USD Coin, and Binance USD, were higher on Thursday, with Polkadot leading the pack (+10.45%).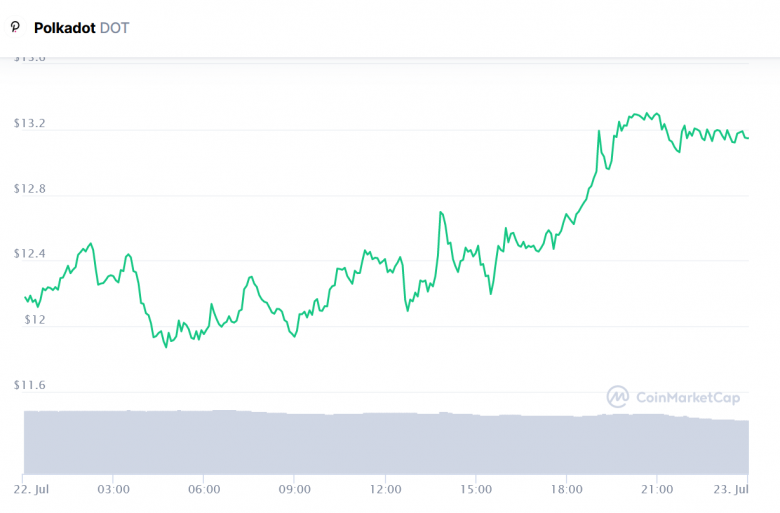 Top stories
Coinbase Commerce accepts Dogecoin payments
Coinbase Commerce, the e-commerce platform of Coinbase, has announced it is now accepting payments in Dogecoin, bringing the total number of assets its accepts to seven. Merchants using Shopify and WooCommerce can accept Bitcoin (BTC), Ethereum (ETH), Litecoin (LTC), Dogecoin (DOGE) and Bitcoin Cash (BCH) alongside Stablecoins DAI and USD Coin (USDC).
Chainalysis: 2021 ransomware payouts outpace 2020 levels
Over $208m in ransomware payouts have been made in 2021 so far, according to data by Chainalysis. In 2020, the amount was $416m. According to analysts, at the current growth pace, ransomware this year will surpass last year's levels.
JPMorgan to give all wealthy clients access to crypto funds: report
JPMorgan Chase & Co. will allow all of its wealth management clients access to crypto funds, the Business Insider reported on Thursday, citing sources from the industry.  According to the report, in a meme earlier this week, the bank told its financial advisers to accept buy and sell orders from wealth management clients for five digital coins effective July 19th.