CEE STAR OF THE WEEK
DoDo: The Czech Startup That Optimizes Delivery Time With Advanced Machine Learning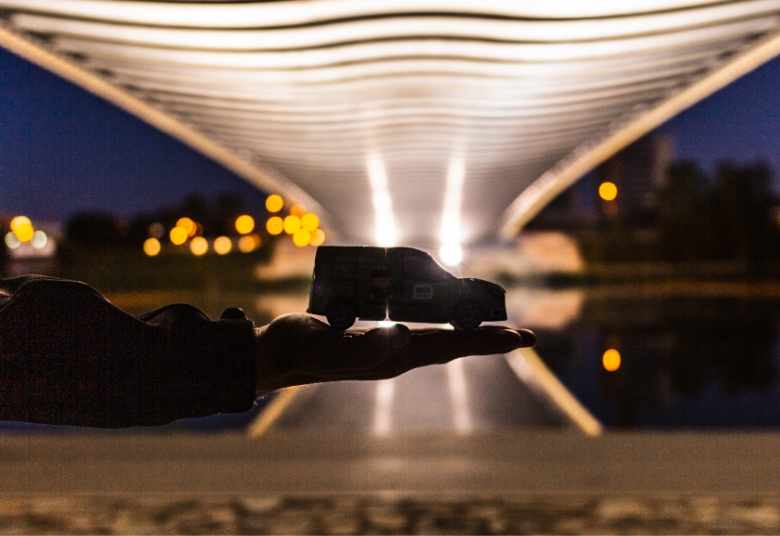 Who will save our Christmas this year? Well, as most of the shops remain closed for the next several weeks, last-minute shopping will have to be replaced with last-minute shipping and the role of courier services all over the world may be crucial for keeping the harmony in many families.
Courier services can definitely be a weak link in the Christmas gifting chain, but what happens when they embrace innovation and implement the newest technologies in their delivery process? 
Today, we are going to tell you about one such courier service – the Czech startup DoDo. Its logistics platform, GAIA, is powered by advanced algorithms to connect third-party partners with the company vehicles and couriers across four countries. This 'Platform as a Service' (PaaS) solution uses Big Data, AI, and automation to organize deliveries in the most efficient way, predicting peak hours and responding to traffic patterns in real-time to get the best performance from each vehicle and to reduce negative impacts on cities and the environment.
"We have to measure everything that goes, from basic things – the position of the car, where it is at any time, how fast it goes, how fast the driver goes around corners so that we can evaluate the couriers themselves, how much cash the courier has and when he has it. Return, consumption data, etc.," shared Michal Menšík, CEO of the company.
DoDo was listed in the Deloitte Technology Fast 50 in Central Europe ranking as the second-fastest-growing tech company in the region with a growth rate of 8427 percent. But what is so unique about it?
What makes the solution of DoDo unique and what are the benefits it brings?
According to Menšík, the most unique thing about DoDo is its approach towards delivery. "We looked at the logistics market a little differently than others saw it, and we managed to convince the market and our customers that logistics is very important to them and that it is better to leave it to professionals, who are able to do it in the long run, sustainably and economically advantageous for them, " he adds. DoDo offers an end-to-end delivery solution to a specific timeslot while striving to achieve close to one hundred percent delivery in a manner that reminds of the total quality management approach. The startup maintains its own warehouse and currently has over 900 delivery drivers and 450 cars. Recently, DoDo introduced a robot dispatcher to its workforce. The robot, which is primarily dealing with express orders, is also operating thanks to machine learning algorithms that enable him to evaluate the situation and assign tasks according to the situation.
What is DoDo's story and who is behind it?
DoDo has been operating since December 2015. The company is the first acquisition by INVEO's startup fund, which provides a 360° e-commerce service to other businesses. Its current CEO, Michal Menšik, has over twelve years of experience in e-commerce and has founded V Sharp Ventures, a capital fund that primarily invests in companies from the tech sector.
What is the main goal of the company in the times of a rapid digital transformation?
The pandemic has further accelerated the digitization of the retail market, thus creating extra demand for e-commerce. As noted by Menšík in front of Deloitte, the tremendous growth of their startup is connected to the recent expansion of DoDo to Slovakia and Hungary. "One of our big goals is to have the same quality of service that we perceive today, for example, in food delivery, as a standard for other orders in traditional e-commerce. So for any order. You choose a slot and have your order delivered at a time that suits you," comments Menšík.
What types of delivery does the company offer?
There are three main types of services that DoDo provides: food delivery, e-shop, and office support. DoDo's office support is a novel service that offers document delivery to offices from their clients in addition to the standard delivery of goods.
Who are some of DoDo's customers?
Apart from a list of smaller Czech supermarkets, DoDo provides its services to well-known brands such as KFC, iStyle, ŠKODA, Alza, Footshop,  and has taken over the online shopping delivery of Tesco and e-commerce grocer Košík.
What is next for the company?
One of the next major steps for DoDo is expansion. The startup is planning to enter new markets, with Bulgaria being on the list for 2021. Germany is another target of the company, yet, as noted by Menšík, entering its market will be more challenging due to the traditional conservativeness of its economy. Ultimately, DoDo's ambition is to become a recognizable market player on a pan-European scale.