The Black Swan
Dronamics: How a Bulgarian startup wants to reinvent e-commerce with its cargo drone
Well hidden in the subareаs of the Bulgarian capital city Sofia, a team of 14 engineers and logistics experts is working on a technology that might change the world of e-commerce. It all started with two brothers trying to come up with a solution to transport the traditional Bulgarian cheese to Delft, the Netherlands, where one of them was working. As an aerospace engineer Konstantin Rangelov knew small drones couldn't do long-range flights, and while Amazon was taking care of the last-mile of a package's trip, no one was looking at the middle-mile (or one thousand miles).
The brothers saw an opportunity, developed a design, checked it with Konstantin's former aerospace professors, and launched a company that four years later is the first and only strategic partner for drones worldwide of the most important airline association – the International Air Transport Association (IATA).
"The Black Swan" flies
Dronamics was founded in 2014 to democratize air shipping at lower cost. The energy and expertise of the brothers brought them their first investment of €200K from the local accelerator Eleven Ventures and the victory at Pioneers Festival in Vienna where they won first place among 1.600 startups from 98 countries. Four years of extensive R&D later, a €100K investment from the Austrian fund Speedinvest II and another €550K from Bulgarian business angel Boyko Iaramov, the company already tests the 1:4 scale prototype of its UAV, called The Black Swan.
At its full scale, expected to be launched late 2019, the vehicle with a wingspan of 16m will be able to carry up to 350 kg over 2.500km at 200 km/h speed. "The first time I saw Dronamics I was so impressed how comfortable they were with the concept of revolutionizing cargo delivery. Dronamics' solution is a perfect symbiosis between complex software and flawless hardware, which makes it even more daring as a project.", Iaramov said.
High tech for emerging markets
"Imagine countries with challenging geography or insufficient ground infrastructure, where on some routes a truck or a boat might need three days to deliver goods, and The Black Swan would do that in several hours and it could land almost anywhere", Svilen Rangelov, the CEO of the company, explained. That would be a boost for local businesses too, he added. Therefore, the first locations where Dronamics will launch are Southeast Asia and Sub-Saharan Africa. The Rangelovs are planning to then expand to the rest of Asia, Northern Africa, Latin America and Oceania.
Dronamics are targeting primarily businesses that need transportation of e-commerce packages, agricultural production, healthcare and pharmaceutical supplies.
Most of the around 15 startups in the drone delivery market are designing quadcopters for few kilometers distances and several kilogram packages. There are also ambitious companies like the American Natilus or the Chinese Tengoen Technology with their plans to carry hundreds of tons by 2020. However, what makes the Bulgarian Black Swan different is its full optimization for cargo on long distances. With a standard gasoline engine the fixed-wing aircraft of Dronamics, could easily fly twelve hours without refuelling, and can be serviced almost anywhere it lands. Thanks to the fact that the aircraft could land at small and unpaved airstrips its operational costs also drop by at least 50%, the brothers explain.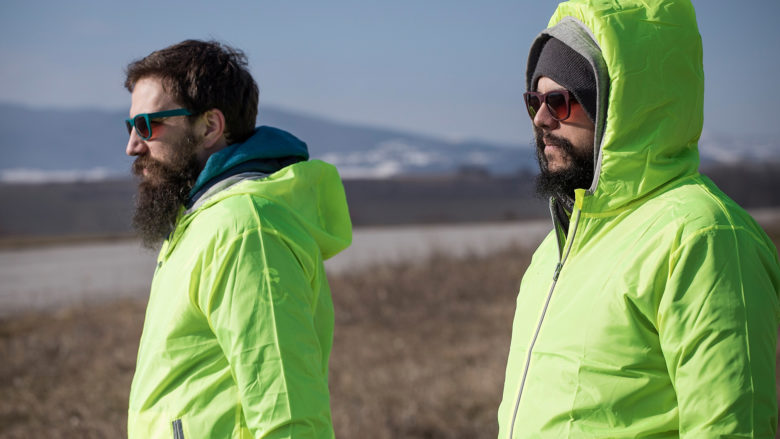 Drone as a service
Regardless of how advanced technology could be, there is one more hurdle – regulations and they are covered with different kinds of red tape everywhere. Especially if an unmanned aircraft is flying at 5000 m altitude, right under the conventional air transportation area. Therefore, Dronamics are already negotiating with authorities across target markets and partnering with local cargo airlines.
"The technology is new and it would require our clients to have trained operators to track or even control the drones. So we'd rather offer this know-how as a service as well", Rangelov explains. The Black Swan itself could perform in three modes – fully controlled by operator, semi-autonomous and autonomous, depending on the specific market regulations.
Serial manufacturing will start in 2021
"We are now in discussion and pre-agreement process with five companies that would need over 1.400 aircrafts in total", explains Rangelov. If everything follows the plan, Dronamics will start serial manufacturing of 1.000 vehicles per year in 2021.
To complete those plans the Rangelovs, who still hold 73% of the company, are now raising Series A. Their investor Boyko Iaramov, who co-founded Bulgaria's biggest IT success Telerik, the tech-ed company Telerik Academy and the private technology incubator Campus X, is convinced of the bright future of Dronamics. "Dronamics is not your typical software startup that only needs an office and several computers to operate.
The team works in a field where no mistake is forgiven and luckily they have exactly the right expertise, formerly having worked for NASA, Boeing and Airbus, to name a few. "I'm the type of investor who is very hands-on and works closely with my portfolio companies. Through careful selection of the next investment partners, we will move a step closer to autonomous cargo. The sky is no longer the limit", Iaramov stated.
Disclaimer: Speedinvest is an investor of Trending Topics.