ONLINE SHOPPING
E-commerce ABC: what is it and how does it work?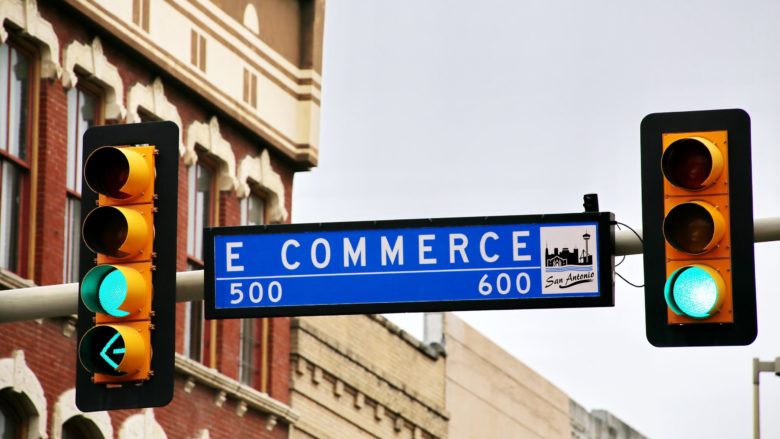 E-commerce (electronic commerce) is an industry that unites all platforms and services where people buy and pay for products and services online. Most of the times, e-commerce takes place through online shops that accept electronic payments.
However, e-commerce is not just about making business transactions on the internet. It also encompassed the global processes related to these transactions – mobile payments, electronic money transfers, delivery chains management, internet marketing, online processing of transactions, EDI, inventory management, automatic data collection, and much more.
Who made the first online purchase?
The first online purchase ever was made by American Phil Brandenberger way back in 1994. Around noon on August 11th, he ordered a CD with Sting's new album "Ten Summoners' Tales" and paid $12.48 (plus shipping) on his Mastercard. This was the first time in history that encryption technology was used to enable an internet purchase. Many consider that moment as the first "true" e-commerce transaction. Amazon and Alibaba, the future monopolists on the market, were to emerge years later.
 Types of e-commerce
E-commerce can be classified by:
What is sold
Physical goods – products, clothing, furniture, appliances, books, etc.
Digital goods – music, films and series, e-books, online training courses, etc.
Services – photoshoots, cleaning, travel services, etc.
The parties involved
b2c (business to consumer) – this is the most widespread form of e-commerce. These are all internet shops that sell products directly, i.e. all online retail outlets. It may be wholesale for the needs of retailers, which then resell these products and services to consumers. Another option is products and services for corporate needs: for example, cloud storage and services, international haulage, etc.
c2b (consumer to business) – individuals who sell products and services to companies. One such example are outsourcers – designers, developers, content creators, etc.
c2c (consumer to consumer) – people who sell products and services directly to other people – for example, nannies, teachers, designers of clothing, etc.
g2b (government to business) – government institutions who deliver products and services to the business – for example, radio frequencies, airspace, waste cleaning services, data processing, etc.
b2g (business to government) – the reverse process: for example, private businesses delivering products and services to the government as part of public procurements of electronics.
C2g (consumer to government) – consumers who pay for various government services.
The two most widespread types are b2c and b2b.
Global e-commerce rise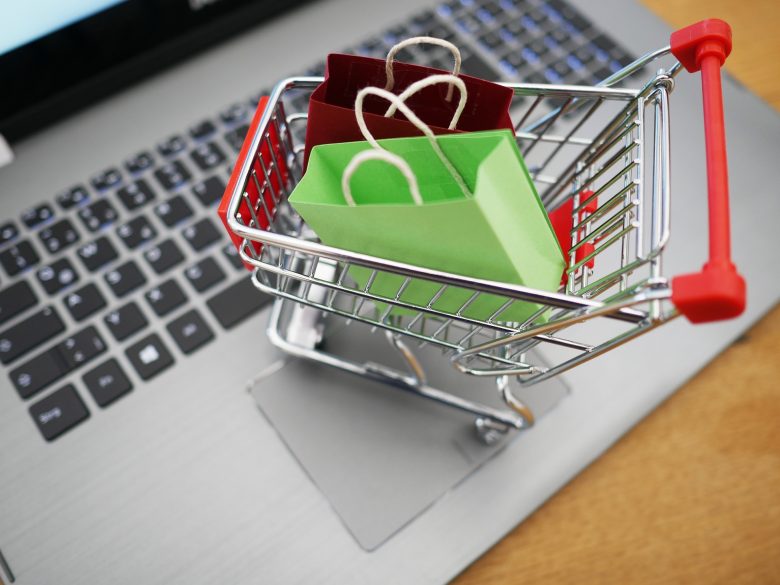 Amid the rapid spread of digitalization and the broad penetration of the internet, e-commerce has become the driving engine of all sorts of changes in the global economy. Today, anyone can buy stuff online using their smart devices. Statistics show that there were nearly 10b internet-connected smartphones, PCs, and tablets globally at the end of 2020. This is more than the world's overall population, which is currently estimated at some 8b people.
E-commerce in numbers
According to forecasts, the number of people who shop online globally will reach 2.14b at the end of 2021, up from 2.05b in 209 and 1.79b in 2018. E-commerce is expected to account for 18.1% of all retail globally in the end of this year and reach 22% by 2023.
In 2021, internet sales were worth nearly $5 trillion.
Whey people shop online
The main reasons that prompt people buy products online are free delivery (53%), promotions and discounts (41%), opportunity to find reviews (35%), simple returns (33%), and quick orders (30%). Some 33.6% of online shoppers compare the prices of products in online apps and traditional stores before making an order. In comparison, 81% look for detailed information online before purchasing a product or a service.
Global e-commerce leaders
Currently, China is the absolute global e-commerce leader: experts believe that in 2021, for the first time in history, e-commerce will account for over half of all retail in the Asian country. In 2020, e-commerce was worth $2.3trln in China and is expected to go up to $2.8trln in 2021 and nearly $3.1trln in 2022.
Next on the list is South Korea with 28.9%, followed by the US with 15% and Western Europe with 12.8%.
Top players
Alibaba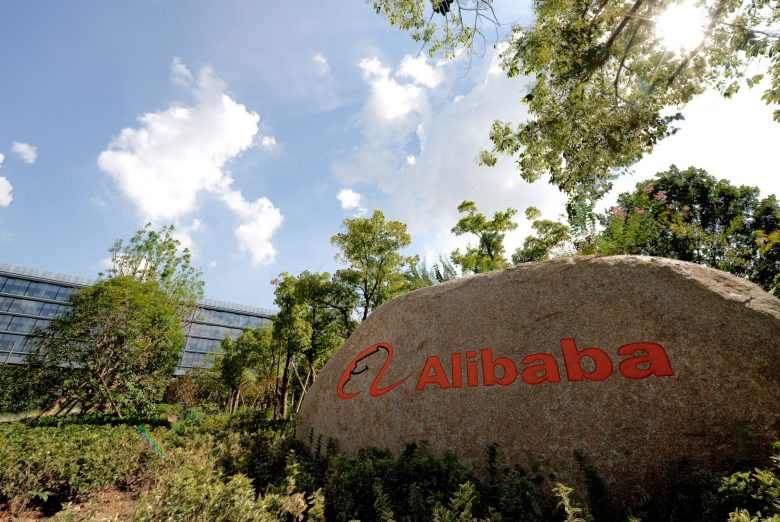 The Chinese e-commerce mastodon and one of the world's most prominent industry players has a market capitalization of nearly $640b, making it the world's sixth highest-valued companies. It was founded in 1999 and operates in three directions: b2c (Tmall and Aliexpress), b2b (Alibaba) and c2c (Taobao). All three platforms have already gone global, although local sales continue to account for the bulk of their operations. The company also has its own payment system, Alipay, which is also active internationally.
Alibaba's business model is similar to eBay's: it is an aggregator for sellers, who can be individuals, shops or producers and are responsible for delivering the products to the buyers.
JD.com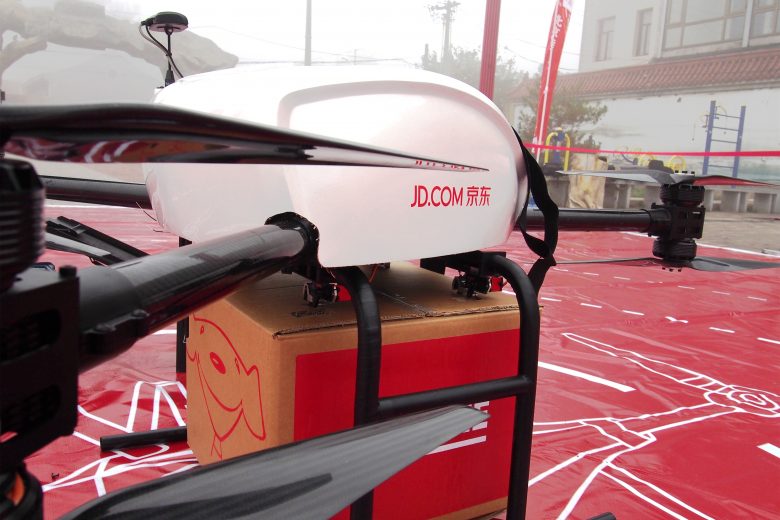 JD.com is Alibaba's main rival in China. Unlike Alibaba, JD.com operates based on the Amazon model: it stores third-party sellers' products in its own warehousing facilities and delivers them to the end-users. In 2020, the company operated over 900 warehouses with a total area of 21m sq.m. The holding has its own social platform – Jingxi and local retail chains (Xintonglu and JD New Markets). It even has its own industrial properties business. In the near future, JD.com is planning on launching its own digital currency called e-CNY.
Amazon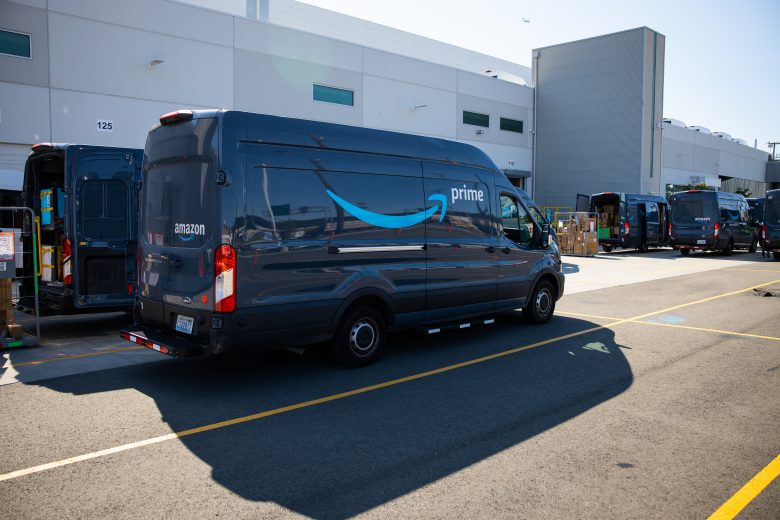 Amazon is the biggest e-commerce retailer in the US and one of the largest players globally. The company operates a massive network of warehouses and sorting centers and its own delivery business that uses drones and robots. In 2020, it also acquired Boeing 767 aircraft. Apart from its main b2c-platform, Amazon also operates Amazon Business targeting corporate clients.
The business logic behind Amazon
Amazon was founded in 1994 by Jeff Bezos as an online book store. Twenty-five years later, Bezos became the world's wealthiest individual with a net worth estimated at $191.4b, turning Amazon into a global online trade giant. The company's market capitalization is nearing the $2trln threshold, and in 2020 it processed orders worth $386b – up 38% from 2020. Its net profit in the same period jumped by a whopping 84%.
Currently, Amazon gets 60% of its revenues from its Amazon Web Services division – an online cloud storage and services provider. The company regularly launches various products and services under its brand: e-book readers Kindle,  smart home tools, the Alexa voice assistant, the Amazon Prime online cinema, etc.
Amazon also has an online chain of stores called Amazon Go. They operate using neuron sets and computer vision-enabled face recognition. There are no cashiers in these shops, and the clients pay automatically using an app.
eBay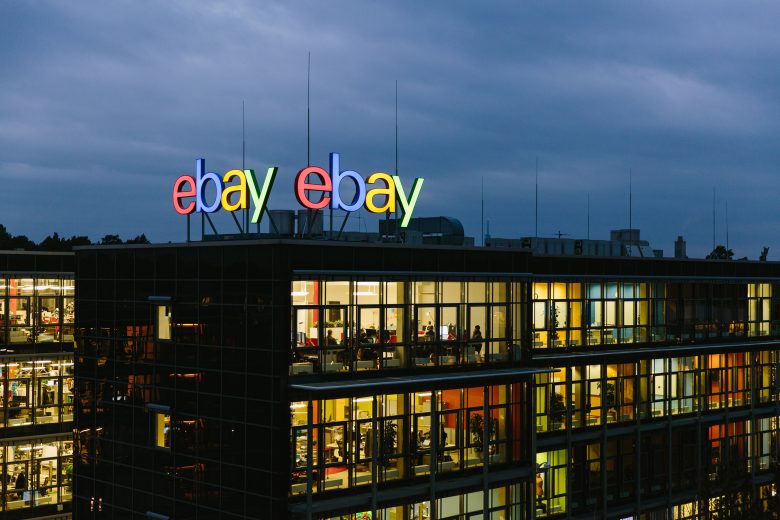 eBay was set up in 1995 as an online c2c auction platform: sellers auction their items (often used), and buyers bet to buy them. The sellers are responsible for all delivery arrangements, and the platform gets a commission for publishing the lots and resolving possible disputes. Later on, the platform launched business accounts targeting private sellers and shops and introduced fixed price offers.
Just like Amazon, eBay has local websites in various countries. However, the company has not gone further to develop additional services and logistics. eBay has remained an online aggregator and is seen as a great place to find rare collector's times and even antiques. In 2020, the platform processed transactions worth $10.2b (up 19% from 2019). The number of its active users increased by 11m people reaching 185m.
ASOS
ASOS was set up in 2000. Its name actually is an acronym and means "As Seen On Screen". The British marketplace operates based on the Amazon model: it aggregates goods from suppliers in its warehouses and delivers them globally. Mainly, it sells clothing, shoes, and various accessories. Several years ago, it added cosmetics to its product range. The company's market capitalization is estimated at some $7.1b, and in 2020 its revenues increased by 20%, reaching some $4.5b. The online shop has local versions in various countries in Europe.
The future of e-commerce
Experts are unanimous that e-commerce is set to continue to grow. According to Nasdaq, by 2040, some 95% of all purchases will be made online. In 2021, the global online shopping market is expected to reach $4.9b.
Some of the leading global trends in e-commerce include:
Responsible consumption (eco-friendly, recyclable products as opposed to single-use items)
seamless (omnichannel) shopping
AR and VR
"invisible" and facial recognition payments
hybrid formats (when offline supermarkets and retailers move online and open areas where visitors can order their products via the internet. One such example is Amazon Go, where clients can buy any product using an app and a face recognition camera).
social shopping (today, you can buy almost anything via TikTok, Instagram, Twitter, Pinterest, Facebook, or YouTube).
In other words, shops are working hard to make the purchasing of products not only as fast and comfortable as possible but also entertaining and seamless.