eCommerce
E-commerce: The digital space with (un)limited opportunities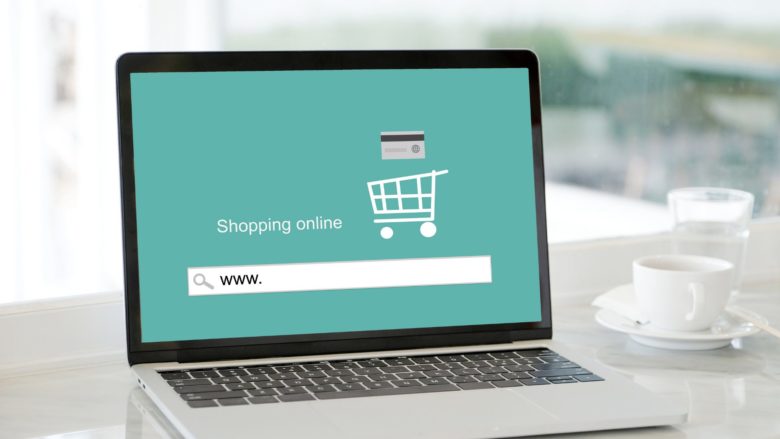 "Who sells and buys online in Southeast Europe?" Is a question that will increasingly determine when Europe will catch up with the United States, China, and India in terms of sales and profits in online commerce. Small national markets attract large platforms, but also create future international leaders, thanks to the IT potential of entrepreneurs, new policies in support of European e-commerce, and the growth rate of consumers, who are among the most curious e-customers.
READ MORE: Mastercard study: Generation Z prefers to pay digitally
From Amazon to Today 
We have all heard the story of Jeff Bezos, the founder of Amazon, which claims that one of the first orders for the platform in 1995 was made by a Bulgarian. 
"In the first few months we had only one order and it came from Bulgaria. I didn't even know they had internet access in 1995 in Bulgaria, but they did. This person did not pay with a credit card. They paid cash, which is a payment method we discourage. They had taken two $100 bills and folded them up in a tiny little package," he says. 
According to Europe 2020: Ecommerce Region Report, Western European countries still have the most developed e-commerce markets – with 70% of the total eCommerce value in Europe and the highest share of online shoppers (83%), but Romania and Bulgaria record the largest growth in the markets – by 30% on an annual basis in 2020.
National e-achievements for 2020. 
According to various sources, the countries of the SEE region are experiencing significant growth in revenues and volume of e-commerce markets. 
According to ARMO (Association of Romanian Online Stores), the Romanian e-commerce sector exceeded the €5.6 billion thresholds at the end of 2020, 30% more than in 2019 when the value of e-commerce was estimated at €4.3 billion. The increase is 500m euros more than originally expected.
According to the Bulgarian E-Commerce Association (BEA) the annual growth of e-commerce in Bulgaria for 2020 is 8.3%. According to ecommercedb.com, Bulgaria is the 71st largest market for eCommerce with a revenue of US $712 million (€601.9 million) in 2020. With an increase of 41%, the Bulgarian eCommerce market contributed to the worldwide growth rate of 26% in 2020. 
Good news and for the Greek e-market. According to an issueKatemarini February of, the forecast shows an annual turnover of €11 billion, or an increase of 35% in 2020, with expectations of € 15 billion. Three in every five internet users (60%) performed at least one purchase, up from 30% in 2019. 
Croatia is the 66th largest market for eCommerce with a revenue of US $725 million in 2020, according to ecommercedb.com. 50% of the Croatian population have bought at least one product online in 2020.
According to Balkan Barometer Business Opinion 2021 of Sarajevo-based Regional Cooperation Council – the study of all Western Balkan economies (Albania, Kosovo, Bosnia and Herzegovina, North Macedonia, Montenegro, Serbia), while Bosnia and Herzegovina is the apparent frontrunner in online trade and Kosovo is the apparent laggard in 2020, it comes as a surprise that more than half of businesses in Serbia (56%) and the Republic of North Macedonia (52%) did not engage in online trade, while 45% in Montenegro did that only occasionally. 
Macedonia reports an annual turnover of online trade of € 240,371,511 for 2020. Nina Angelovska, a president of The Macedonian e-Commerce Association, said in an interview from March 2021 the annual growth of online transactions with domestic payment cards to domestic online points of sale in North Macedonia of 173% in the third quarter of 2020. The value of transactions made with domestic payment cards to local e-traders amounted to €43.5 million. 40.1% of individuals with internet access in North Macedonia had made online orders and purchases in the 12 months to early 2020. 
According to ecommercedb.com e-commerce revenue in Serbia is estimated at US $485m (452.78 m EUR) in 2020. According to Statista Digital Market Outlook, 35% of the Serbian population has bought at least one product online in 2020.
Albania marks a 20% jump in the volume of online trade after the Kovid crisis, writes in a study by World Bank. This is an achievement against the background of data from the World Bank Findex survey of 2017, according to which only 7 percent of Albanians reported purchasing products online, as opposed to an average of 14 percent in the rest of the Western Balkans region. 55% of Albanians say they shop more online in 2020 
READ MORE: Romanian Startup for Live Stream Shopping Oveit to Boost Shoppers' E-Commerce Experience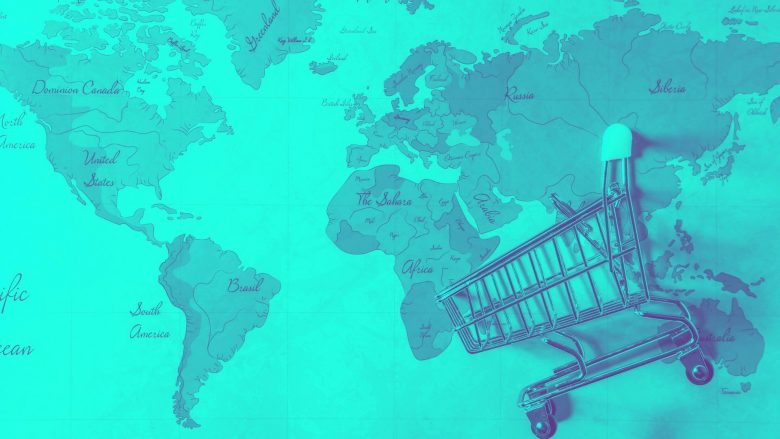 Geography of e-commerce
Hristo Radichev, Manager for Bulgaria of Mediapost Hit Mail, a specialized company for direct and digital marketing, commented on TT SEE opportunities and challenges for small and large in the market of e-trade in the region. "A big challenge for companies in the region is that when they focus on neighboring countries, they have a lot of work to do in terms of translation, localization, local currencies, customer service for native speakers, etc. There are quite adequate solutions for this. There are also strategies in which the expansion of foreign markets can be organized successfully and in only one language – for example, English or German, and in several countries at the same time looking for an audience that speaks the language," he said. 
But, on the other hand, the geographical proximity of the countries in the region is a prerequisite for an affordable price for fast deliveries (with the exception of some Greek islands). It is achieved thanks to the lower cost of labor, the rapid development of logistics networks by international and local couriers, as well as the development of the so-called. fulfillment services. "There is a boom in demand for Bulgarian and Romanian suppliers from online retailers, for example, even if it is at the expense of a higher price compared to their Chinese competitors. However, it is also important how quickly the goods will arrive in your warehouse, and not just what the price will be," explains Radichev. 
With the entry into force of new e-commerce regulations in the EU from the beginning of July, the horizon for European companies in the sector has become clearer, because it is cheaper for end customers to shop from merchants registered in the community than from third countries. The big question is how this will affect the activities of international e-commerce platforms and marketplaces, which have significant shares in even small national markets. 
The economy of marketplaces 
The total cross-border e-commerce market in Europe (EU 28) represents a turnover of € 143 billion in 2019 (excluding travel), of which € 84 billion, or 59%, is generated by Marketplaces. Data from the CBCommerce study Top 100 Cross-Border Marketplaces operating in Europe list Amazon as the continent's leader with an annual turnover of € 32 billion in 2019, which is almost a quarter of the market, up 18.5% compared to 2018. It is followed by eBay and AliExpress. Vinted, G2A, Farfetch, and Zalando, which have European capital, have an 11% market share. According to experts, by 2025, Marketplaces will represent 65% of cross-border online sales in Europe.
Andy Gilman writes in material for Web Retailer that the presence of international marketplaces and platforms in the European market has specifics due to the diversity of national markets. Amazon and eBay have market share in Western and Northern Europe, but most of the domestic marketplaces focus on just one country or a small number of closely related countries. "It seems that when it comes to eCommerce, much of the market in Europe is divided along old geographic and linguistic lines, despite a single currency, open borders, and thousands of shared regulations. Almost all of the large domestic European online point eMAG as a market leader in Eastern Europe. But Barcelona-based delivery service start-up Glovo already operates in more than 20 European countries, including the SEE region.
Christiaan Van Der Valk, vice president, strategy, at Sovos, Elected a World Economic Forum Global Leader for Tomorrow in 2000, explained in an analysis for Bloombergtax that in order to meet the new requirements of the Union, the global marketplaces should consider implementing software or using expert managed services for VAT reporting in the EU. This strategy will protect marketplaces from any risks associated with non-compliance when countries are stepping up enforcement to uncover additional financial resources after suffering the economic impacts of Covid-19.
READ MORE: Spotawheel, the Greek Marketplace for Pre-Inspected Second-Hand Cars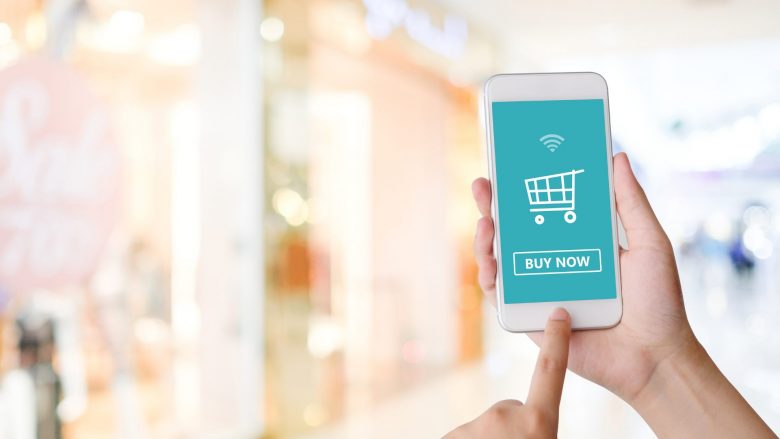 OLX is growing 
The popular online trading platform OLX is part of the portfolio of the Dutch company Prosus NV and its markets range from Russia to Brazil. Romania's subsidiary recently announced it has acquired local bank KIWI Finance – the largest credit broker in Romania, in order to offer financial services to its customers. This is a new direction in the development of the platform, which focuses on banking. 

Small platforms gain force
European regulations, the early stage of the development of e-commerce suggests facilitated the start-up of local companies in e-commerce, although they often encounter obstacles in national legislation. As Hristo Radichev says, "there is hardly a Bulgarian online retailer who has not lost his sleep at the expense of Ordinance H-18, which regulates the use of fiscal devices and software for sales management." And ringing immature regulatory framework in some countries, the opportunities for success are created by IT talents who work in the field of software marketing, cyber security, and online payments.
The achievements of IT specialists in e-commerce in the region are there – EMAG is a Romanian company, the courier services company ECONT – Bulgarian, the Croatian platform eKupi are successfully growing in their neighboring markets. Hristo Radichev commented on one of the reasons for this: "Rather, we have an advantage in terms of the cost of labor, which compensates for the costs of further delivery and thus justifies a larger business venture. Options for outsourcing some services (warehouse, call center, marketing, etc.) reduce fixed costs and allow for additional investment in technology or product development. 
So far, as noted by the Emerging Europe report from 2021 – The IT Landscape: The Future of IT in Emerging Europe, Poland has the most competitive IT sector of 23 countries in Central and Eastern Europe. Czechia, Hungary, and Romania complete the top five in the Emerging Europe IT Competitiveness Index. Bulgaria is in 12th position. Hungary and Serbia perform better in terms of talent. The IT sectors of Bosnia and Herzegovina, North Macedonia, and Moldova are the least competitive in the region.
READ MORE: Bulgarian E-Commerce Startup CloudCart To Expand Abroad
Social media sells
Instagram, Pinterest, Snapchat, Facebook – with the rise of influencers, social media has turned from online coffee into a successful marketplace. Tick-tock is also expected to offer similar capabilities to its users. According to a Bloomberg source quoted by Reuters, a spokesman for the platform said: "TikTok has been testing and learning with eCommerce offerings and partnerships. We're excited to experiment with new commerce opportunities that enable people to discover and engage with what they love. " 
Sales on social networks are not as easy as one click, as it seems to consumers. FB is the subject of an EC investigation for anticompetitive practices in the online classified advertising brand. Increasingly strict regulations regarding personal data, content, and online advertising aim to whiten e-commerce in them, but also set a new direction for their development – as markets in which large brands occupy more and more territory through controlled influencer marketing and targeted advertising. TikTok recently banned influencers from promoting investments and cryptocurrencies. The goal is greater control over a range of influencer activities, covering everything from legal services to dating brands. Whether this is the direction of the development of sales platforms on social media remains to be seen.