investments
Eleven Ventures Has Just Put €1.25M Into 8 Companies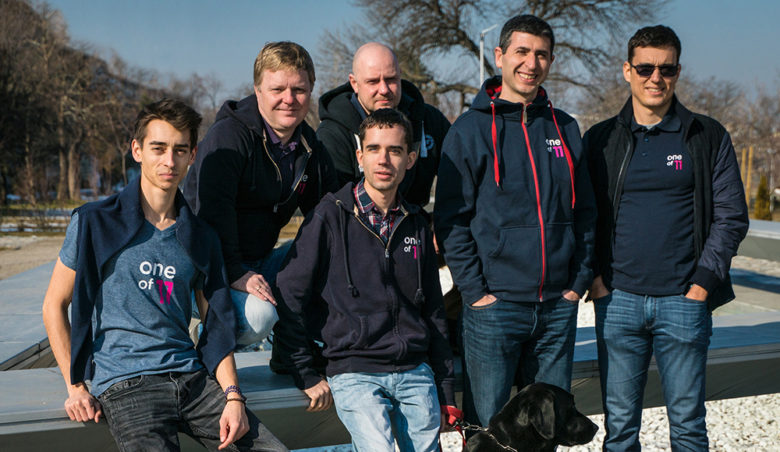 The long awaited moment within the startup ecosystem has finally come: the early stage investment fund Eleven Ventures has just announced its eight new deals worth €1.25M. The chosen ones are working in diverse fields – from the rather typical for the Bulgarian market verticals such as enterprise software and E-commerce to FashionTech and AgriTech. Since March 2018 the Eleven team has reviewed over 200 companies to be able to choose the first investees.
"We've been observing a very interesting trend – a lot of the companies that we've talked to, some of them are in the portfolio now, do not really need the financial support. They come with other needs – know-how, mentorship, advisory, and founders are better prepared before they come to us. This is a sign that the ecosystem has matured over the past several years", Daniel Tomov, partner at Eleven Ventures, told Trending Topics.
The investments in the eight companies are between €50K and €250K. There are follow-on investment options of up to €300K in sum per company. According to Tomov, Eleven has also designed a mechanism through which the private investors could directly invest in the companies in case their financial needs exceed the fund's capacity.
Continuous support
Eleven is one of the first two investment funds in Bulgaria that played a major role in catalyzing the local startup ecosystem. Back in 2012, Eleven got the mandate to deploy €12M to companies in acceleration phase. The fund invested in 116 projects between 2012 and 2015.
Recently Eleven Ventures has raised its second fund of €6M. Unlike the first one, this time it's 100% private and follows a different logic. Eleven learned some valuable lessons from the years on the market and chose a new strategy.
This time Eleven won't be investing in rounds, but will consistently supply companies with capital for their development in a period of 9 to 18 months. In addition to that, instead of working as a typical accelerator with groups of companies and batches, Eleven wants to develop an individual approach to every new company in the portfolio.
Take a look at the new members of the Eleven portfolio:
Company
Description
Industry
Investment
Gtmhub
Gtmhub is intuitive OKRs management and employee experience platform that helps companies align strategy and execution using the Objectives and Key Results (OKRs) method.

What makes Gtmhub special is its ability to connect to over 100 data sources and automatekey results tracking in real-time.

Enterprise Software
€100K
Colibra
Colibra is a new type of insurance company that aims to democratize & decentralize the Insurance industry. The core product is a crowdsourced platform on the blockchain for handling insurance claims in a way that eliminates conflict of interest between insurer & client. Colibra's first vertical is travel insurance.
InsurTech
€250K
Havelock
Havelock helps production managers from the Fashion and Apparel industry to manage proactively the production of the styles and deliver the garments on time. The product is already in use at IPL Bulgaria and several other companies. The new version is planned to be officially launched in the early spring of 2019.
FashionTech
€50K
NitroPack
NitroPack boosts website Google PageSpeed score. Integrated with the Google PSI tool, it continuously runs tests and optimizes website resources.
Developer Tools
€100K
SMSBump
SMSBump is a text marketing and automation app for e-Commerce store owners that helps them improve sales and lifetime customer value. Currently available for Shopify, BigCommerce, OpenCart and WooCommerce.
E-commerce
€200K
Noble
Noble is a blockchain recruitment platform that leverages employer branding and the power of referral networks to make sourcing top talent possible in less than a week.
HR tech
€200K
BeeSmart Technologies
Bee Smart Technologies is an IoT company that digitizes the beekeeping. The company helps beekeepers keep healthier bees, optimize their operations and cut their losses in a sustainable and scalable manner. The Bee Smart remote sensor stations and analytics equip beekeepers with the most effective tool of all – live information.
AgriTech
€150K
eBag.bg
eBag.bg is an online grocery shop, which is delivering groceries to over 12K households in Sofia city.
Online Retail
€200K
Stay tuned for exclusive company profiles in the weeks ahead.