STARTUPS
Empowering Innovative Tech Solutions: Insight Accelerates Growth with Amdaris Acquisition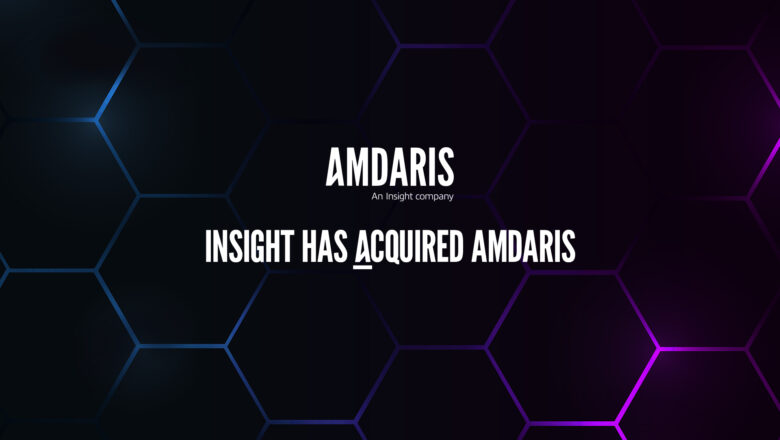 Insight Enterprises, a Fortune 500 Solutions Integrator renowned for propelling digital transformation success, has successfully acquired Amdaris, an esteemed UK-based software development and digital services specialist. Amdaris, recognized for its excellence, maintains service delivery centers across various Eastern European countries. This strategic acquisition will introduce Amdaris' cutting-edge software development, application support, managed services, and consultancy offerings to Insight's extensive solutions portfolio and IT supply chain capabilities.
"The acquisition signifies a significant milestone for Insight as a Solutions Integrator leader. With Amdaris on board, Insight's capabilities will expand, enhancing technological prowess and delivering a broader range of services to EMEA clients. Their integration aligns perfectly with Insight's mission to accelerate growth and enable clients to achieve desired business outcomes," says Joyce Mullen, President and CEO of Insight.
Fostering Future Innovators: Amdaris and Youth Inventor partner to empower Bulgaria's STEM talent
Insight Enterprises + Amdaris
The acquisition of Amdaris by Insight underscores its confidence in the IT industry's growth and the remarkable software development talent in Eastern Europe. The partnership signifies a commitment to driving innovation and fostering progress in the region.
"In a rapidly evolving business landscape, IT products and services have become indispensable for achieving digital goals swiftly. Amdaris will bolster Insight's position as a premier Solutions Integrator, offering enhanced capabilities in application development and digital consulting. This collaboration empowers clients to accelerate their digital journeys using the latest technology," stated Adrian Gregory, President of Insight EMEA.
Insight Enterprises manages a global team of 13,000 professionals dedicated to facilitating digital evolution for businesses and maximizing technology's value. With comprehensive solutions, extensive partnerships, and 35 years of diverse IT expertise, Insight empowers secure and transformative digital journeys. Acknowledged as a Forbes World's Top Female-Friendly Company and a Great Place to Work, Insight combines global reach, local proficiency, and a world-class e-commerce experience to realize clients' digital aspirations. Learn more at insight.com.
Amdaris, a Microsoft-Gold Certified Partner for over a decade, possesses a remarkable track record in delivering transformative digital experiences. With a workforce of 800+ experts, Amdaris specializes in providing outsourced extended delivery teams for enterprise and consumer software applications. This expertise aligns seamlessly with Insight's global Modern Applications and Data & AI practices, accelerating customized solutions for cloud, mobile, data analytics, and more.