CRYPTO MARKET
Ethereum dips below $1,700 mark for first time in four weeks
Ethereum dropped below the $1,700 mark on the Binance crypto exchange on Tuesday (July 20th) for the first time since June 22nd. For the past week, the altcoin has lost 14% of its value amid China's ongoing crackdown on crypto with another province, Anhui, banning mining activities on its territory. Currently, around 90% of mining companies in China have suspended their operations.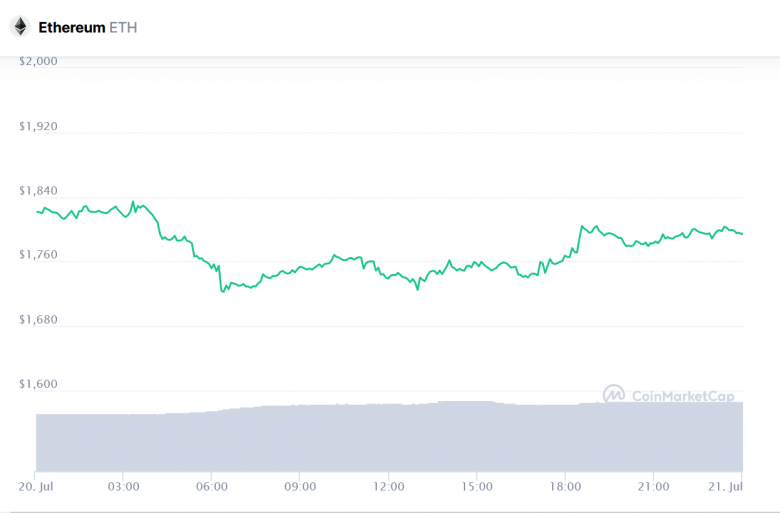 Despite the high volatility, most digital coins ended Tuesday in the green with bitcoin gaining 3.62%, and ethereum adding 6.45% in the last 24 hours. Dogecoin's price was up 9.09%.
Top stories
Biggest private crypto deal ever closed
Antigua-based crypto derivatives exchange FTX on Tuesday closed a record $900m Series B funding round, the largest private equity round in the industry's history, reaching a market valuation of $18b. Only a year ago, the company was worth $1.2b. The round was joined by over 60 investors. Instead of relying on an investment banker to organize the round, FTX worked directly with investors Paradigm, Ribbit, and BTIG to close the deal.
EU to tighten rules on cryptoasset transfers
EU policymakers proposed on Tuesday that companies transferring cryptoassets must collect details of the senders and the recipients in order to help authorities crack down on the use of money for laundering or terrorism financing. This law is already in force for wire transfers. For any crypto transaction, a company handling cryptoassets must include the name, address, date of birth, and account number of their customer, as well as the name of the individual who will receive the cryptoassets. The provision of anonymous crypto-asset wallets will also be prohibited. EU states and the EP must approve the proposals, which means it could take two years for them to become law.