e-fuels
EU: The "combustion engine ban" leaves a huge back door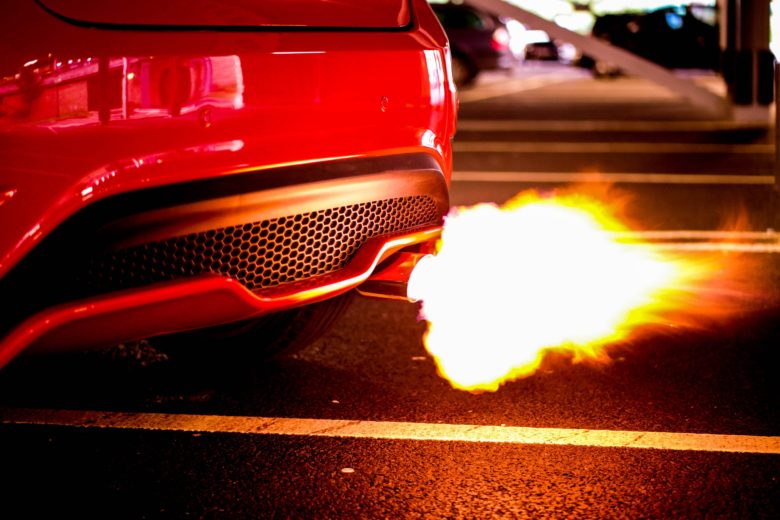 Whether the "combustion ban" planned in the EU from 2035 will even deserve its name can be questioned. After the EU Parliament left a back door for European (especially Italian) sports car manufacturers in the new regulation of the CO2 emission standards, the EU Council of Ministers, under pressure from some member states, has now also ensured that so-called e-fuels can continue to be used after 2035 in newly sold cars.
Very briefly: Synthetic fuels, so-called e-fuels, are produced from water and carbon dioxide (CO2) using electricity. You can fill them in the existing, widespread combustion engines, but of course, they also cause CO2 there. After all, they can be produced "green" if electricity from renewable energy sources is used, which distinguishes them from conventional fuel. Manufacturers and supporters of e-fuels include oil companies such as Exxon Mobile, OMV, and Shell and representatives of the automotive industry such as VW, Porsche, Bosch, and Mazda.
The EU Parliament actually also wants to ban e-fuels from 2035 but the EU Council of Ministers hindered this. For example, vehicles with combustion engines should also be newly registered after 2035 if they can be proven to be operated only with e-fuels. The ministers responsible for the environment and climate protection in the 27 countries agreed on this.
Climate: EU Commission wants to end combustion engines by 2035
"Combustion ban" is off the table
This means that the end for the combustion engine is de facto off the table. The EU Commission, which will ultimately decide the CO2 standards for cars as part of the "Fit for 55 in 2030" package in the trilogy with the EU Parliament and the EU Council of Ministers, has signaled that there will be exceptions for e-fuels. The German Environment Minister Steffi Lemke had previously signaled that one would vote for the complete end of combustion engines, but coalition partner FDP threw itself across.
"With their positioning in favor of combustion engines, the lobbying associations are clinging to a sinking ship. The companies and businesses need clarity and planning security so that the transition to climate-friendly mobility can proceed in a targeted manner. And that requires a speedy end date for combustion engine cars in Europe," said Lukas Hammer, climate protection spokesman for the Greens, yesterday before the vote in the EU Council of Ministers.
E-cars cause almost 70% less emissions in Europe than combustion engines
"Nonsense": Bad testimony for e-fuels
So what does the research say about e-fuels? Actually nothing really good. A study published by the Transport and Environment (T&E) panel of experts just last week shows that very little CO2 can actually be saved with e-fuels. According to the study, an electric vehicle is 53% cleaner than a combustion engine with synthetic fuels. Compared to conventional fuels, e-fuels cause only 5 percent fewer emissions.
In addition, the production is very energy-intensive, which entails "high losses of effectiveness". "In the "well-to-wheel" analysis, only 10 to 15% of the energy used in the process remains. For comparison: In an electric car, 70 to 80% of the output energy arrives at the wheel," according to the German motoring club ADAC.
The hope that e-fuels can do something about the climate catastrophe lies somewhere in the future, should synthetic fuels be improved. VW boss Herbert Diess has already found clear words for e-fuels. "You are welcome to continue working on e-fuels and fuel cells, which is what we do in the VW Group. For road traffic, however, it is nonsense in general." He sees battery electric cars that are charged with electricity from renewable energies as having an advantage.