Environmental impact
EUR 3,000 and one employee: how a glass recycling startup made it in Kosovo's poor economy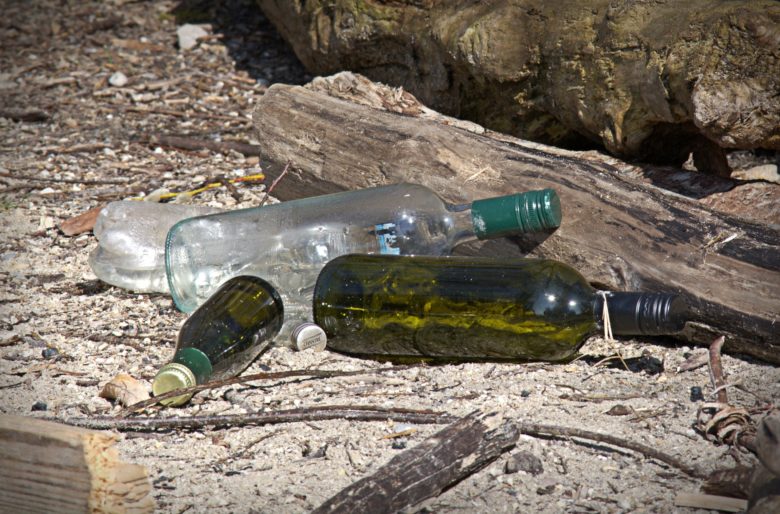 A mere EUR 3,000 and just one employee – this is all Dugagjin Berisha, the founder of Kosovo Glass Recycling, had when he decided to set up his startup in 2019. In less than two years, the entrepreneur has been able to develop a successful business, processing tons of glass waste into export-quality consumer products. So how did he do it?
Berisha, a builder by profession, says he was driven by his great desire to preserve the environment and the beauties of nature in a country without a functional waste management system, where trash usually ends up in dumping sites, many illegal. The beginning was tough but then he got great support from the residents of Gjakova, a town in Western Kosovo where his business is based, other companies, and local authorities. Today, he has several employees, a small glass waste depot, an ambitious strategy, and big plans for the future.
"We collect all types of glass, bottles, jars, industrial glass or window glasses. We have now started to produce tables, tiles, sand for filtering water for swimming pools, sand for facades, etc.," Berisha told Trending Topics SEE.
Balkan ingenuity: processing glass with a stone grinding machine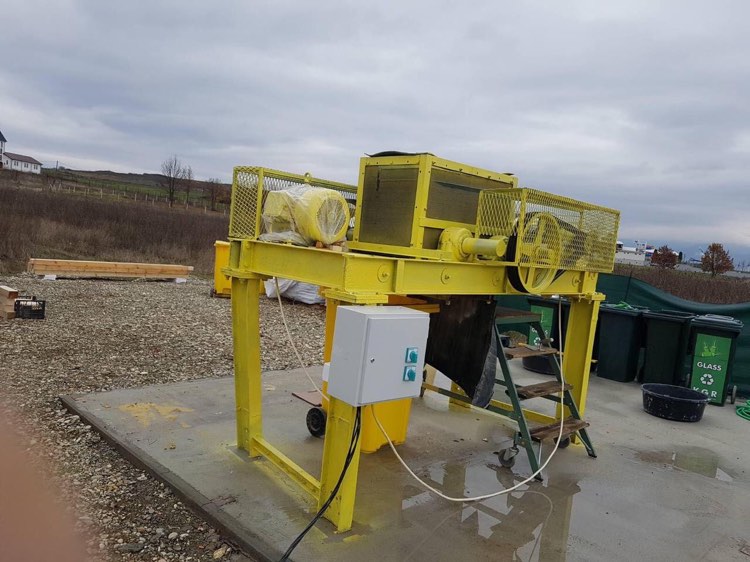 To start his operations, Berisha needed some machinery and came up with a brilliant idea: he could use stone grinding equipment to process glass. So he bought a machine from a local guy, Fili Gjini from the village of Doblibare, and took it from there.
The relatively cheap and definitely original solution allowed Berisha to make his products at highly competitive prices. His tables cost 50 euros compared to 80 euros for similar imported products. "Sand for filering water in the swimming pools: 1.4 euros per kilogram imported, I sell it for 0.8 euros per kilo," Berisha said.
Finding a solution to a pressing issue
According to Berisha, environmental pollution is still a problem in Kosovo because waste management policies are not at the right level. As a result, there are nearly 2,600 illegal landfills in the country, based on the Municipal Waste Management in Kosovo, published in 2019 by the Agency for Environmental Protection. Ff the total  506,000 tons of waste collected throughout Kosovo annually, about 5% are categorized as glass waste. Businesses alone produce 25,000 tons of glass bottles a year.
This glass that ends in Kosovo landfills causes severe damages to the environment and fills landfills quicker.
Glass recycling benefits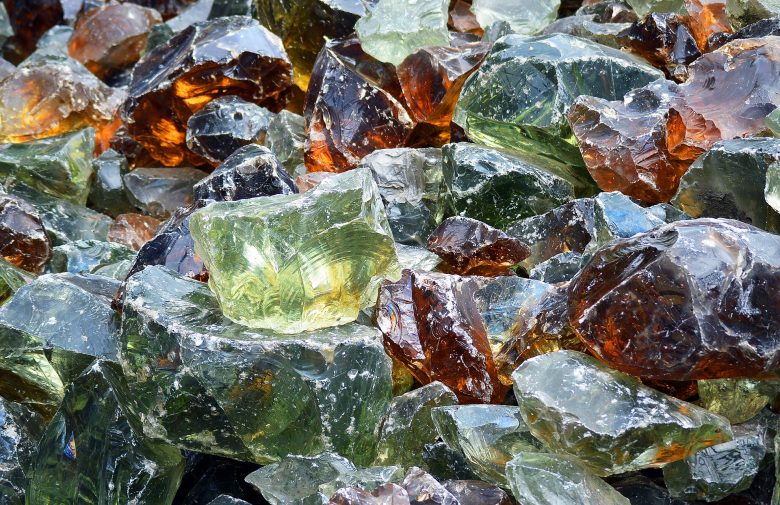 Glass is one of a few valuable materials that retain their natural qualities, no matter how many times it gets recycled and reprocessed. Therefore, its recycling helps in saving energy, creating employment, and protecting the environment. For every ton of waste glass melted in a furnace, there are 1.2 tons of raw materials saved.
From the business perspective, the process of recycling glass also cuts the overall production costs due to the minimum amount of raw materials consumed, lower energy demands, and the increased life of furnaces and equipment. Lastly, the process of glass recycling is based on a "closed loop" system, in which no waste or by-products are produced.
+++Hugo Boss, Calvin Klein perfumes to be made from recycled CO2?+++
Expansion plans
Kosovo Glass Recycling started in Kosovo, but business is now expanding to Albania and Montenegro, where the startup is taking their products made of recycled glass.
"My goal is to create a company that recycles glass throughout Kosovo because we reduce the amount of waste and create new jobs. And we aim to create a partnership with EU companies that would come to Kosovo and cooperate with us to produce bottles or thermal insulation from recycled glass," said Berisha, who spent a long time living in Switzerland, where he got inspired and learnt how glass should be recycled and what it takes to build a sustainable business.
"If we manage to have a more advanced technology, we intend to export glass sand to the EU as well," Berisha said, noting he had not had support from anyone so far. "We are trying to make a sustainable business on our own."