#interview #digitalk2019
Marvin Liao: European Founders Are as Good As US Ones But Sometimes Don't Have the Same Ambition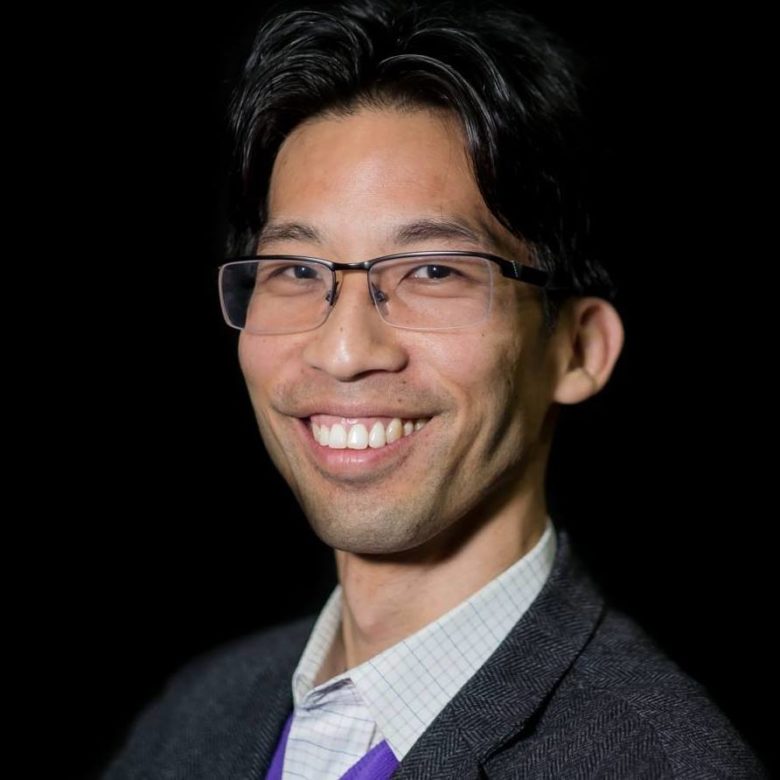 Marvin Liao is a partner at the global seed VC 500 Startups and runs the accelerator in Silicon Valley. Liao, however, invests across the globe, and could often be met in Europe, and especially in Sofia during DigitalK, where he will come again this year to check on what's cooking in the region. His interest spans between digital media, enterprise SaaS, marketplaces, fintech, adtech, digital health, IoT, and mobile startups. His experience also.
Liao has seen it from all perspectives – he was first running marketing for a well-funded e-commerce venture in the late 90s, then joined Yahoo! as it was still a scaleup itself and spent the next ten years there. Today, he also serves on the boards & advisory boards of several internet advertising and ad technology companies.
He's known for his candor and practicality. We decided to talk to him before his DigitalK attendance, so you know what to expect when you meet him or happen to pitch your company during the Startup Competition on May 30.
Trending Topics: You work with early-stage companies in the accelerator. Everyone is talking about learning so much when doing a startup, even people who are just entering this world kind of assume that. What's your perspective, what in particular is learning in the first years of your company?
Marvin Liao: I think the first year (or 2 or 3) is really about learning about who your customer is, what their problems are, what the gap is in the market and how your product or service can alleviate their problems better than anyone else.
I spent my first year learning more about customers, regular conversations on the phone, meeting them live, getting their feedback on what we were doing (when I was in the startup world back in 1999-2001).
I've heard you saying that building a product startup doesn't exclude offering services as an alternative revenue source. Why? What about the focus everyone is preaching and how does it happen in practice for small teams? How can you then communicate and market your business?
This is particularly relevant in B2B Startups. In early days, doing services and consultancy is a great way of paid customer development and learning more about what the enterprise customer really wants. It's also a good way to learn who the key decision makers are and get embedded in what is usually a very big and complicated organization. All this helps eventually to build & sell in your end software product. Over time, if you do this right, the services become a smaller part of the equation and the product revenue takes over. The trap, of course, is that you end up just doing services or consultancy, so it's something you have to watch and be very disciplined about.
What is the reasonable period of time to build a SaaS and get first clients? What is too long and which are the red flags for VCs? To what extent does this depend on the sector? What do you expect to see and hear from early-stage SaaS companies?
This is a tough question as I don't know if there is any rule here. I think the market is competitive, things change quickly. A lot of this stuff also depends on the sector they are in. I've seen companies hit product to market fit in 2 years, have seen it happen in 4 years (sometimes longer). For me, I always ask how long they have been working on the company full time to have a proper context of what they have accomplished in this time. I think Consumer is trickier to figure out than B2B software companies.
You say that European founders, among others, are not good at storytelling, marketing, and sales. What's the thing that has annoyed you the most while listening to founders' pitches or reading through their marketing materials? Top three tips?
The biggest thing for me is that these pitches tend to be "Build it & they will come" stories. I have an issue with pitches that are too product/ feature focused & nothing about the problem they are solving, who the customers are & why their solution is better than what's out there.
Top three tips are basic but address the key questions I mentioned.

1) Who is the customer

2) What is their biggest problem & why present solutions are not good

3) Why you are 10X better than competitors
European founders don't think big enough, you've said in interviews. What does it mean in practice? What would be your advice to founders?
I believe the top European founders are just as good and capable as US founders but sometimes don't seem to have the confidence or ambition to go global and build world dominating businesses. I think this is changing fast with Spotify, UIPath, Transferwise, Algolia, Talkdesk, Deliveroo, Revolut, Aircall and the like. These successful examples will really kick up the startup scene in Europe if they has not already.
And one tip for mentors/ angels struggling with their teams for this reason?
My tip for mentors and angels is really using these as examples but also being very honest with founders from day one on what expectations are on both sides and to make sure everyone is on the same page. Not sure there is much else you can do beyond that if the founder does not want to go BIG. I should also add, not every business or founder should go BIG. For founders, just be honest with yourself and your investors, and this shouldn't be a problem.
*This interview was originally published in partnership with the organizers of the annual digital business conference DigitalK.