PITCH DECK
Exclusive: Bored Ape Yacht Club's Master Plan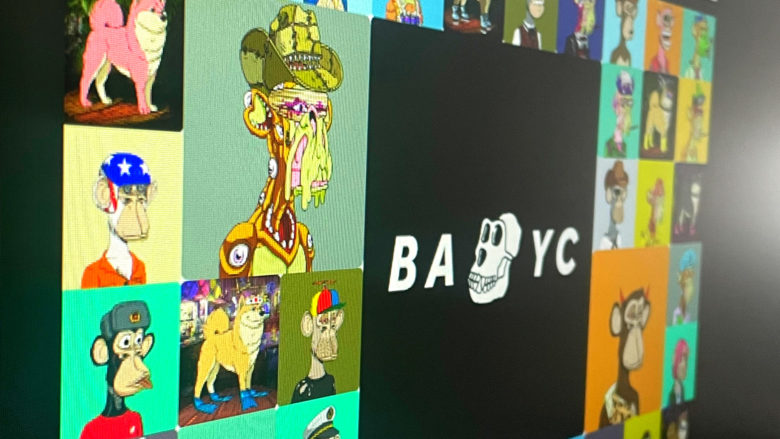 The colorful little monkey pictures from Bored Ape Yacht Club, which are now traded as NFTs at a minimum price of 117 Ether (almost €300,000), became an important part of digital pop culture (in the USA) in no time. That's why there have recently been many rumors on the market that Yuga Labs – the US company behind BAYC, could soon make a very large round of financing.
Yuga Labs is reportedly valued at $3.6 billion to $5 billion, and Andreessen Horowitz is believed to be a potential big investor in the NFT pop culture phenomenon. Most recently, the company with almost 50 employees strengthened itself with the acquisition of two of the most important NFT collections, namely CryptoPunks and Meebits from Larva Labs. And then, just this week, the in-house ApeCoin (APE) was launched on the crypto market. In the future, it is to become the central means of payment for BAYC's big plans. APE is currently trading at around €14 per token (ERC-20):
"What we're building is bigger than bored apes"
Now Yuga Labs, whose NFTs own stars like Serena Williams, Justin Bieber, Mark Cuban, Shaq, Timbaland, Jimmy Fallon, Paris Hilton, Post Malone, DJ Khaled, Snoop Dogg, Eminem, Steve Aoki, Neymar, or Gwyneth Paltrow, is looking for investors. Trending Topics has the pitch deck that is used to compete for the favor of the VCs.
"What we're building is bigger than bored apes," states the pitch deck, accompanied by a master plan on how to go from funny JPEGs to a big Web3 company. "We want to build something that expands the universe of the BAYC, but also invites the larger NFT community (and those priced out of BAYC membership) to join." BAYC with a strong online community is seen at the center of the NFT industry. At the leading marketplace OpenSea, ten percent of the trading volume would go for bored apes NFTs.
"A metaverse that makes all other metaverses obsolete"
The keyword for the expansion plans is – Metaverse. Those virtual environments that would be sold as metaverses today would simply be "boring" and silos unrelated to the Web3 and the online identities that many users would have built. Meanwhile, with games like World of Warcraft, Apex Legends, or Halo, there are already very good virtual worlds in which social relationships are built.
"That's why we're not building a metaverse. We're building the interoperable gaming metaverse – a MetaRGP," reads Yuga Labs' pitch deck. With the rather proud goal: "A metaverse that makes all other metaverses obsolete." Of course, these are big words – as they are used for investor presentations.
So what is the plan? Yuga Labs wants to create its own Metaverse where ApeCoin is the currency, where virtual land and the resources on it actually belong to the users, everyone can bring their own NFT character and everyone can create assets in the game. That would mean that you can not only use BAYC characters, but also other NFTs. This also explains why CryptoPunks and Meebits were bought. They are the first use cases of how "foreign" NFTs can come into the BAYC world.
Millions in revenue through virtual land sales
As early as 2021, Yuga Labs had total sales of $138 million. And in 2022, that should quadruple to $540 million. The lever for this: virtual land is to be sold in the planned metaverse. A total of 200,000 virtual parcels of land are to be sold together with another Web3 unicorn, namely Animoca Brands. To make the virtual plots even more attractive, 10,000 Koda NFTs will also be randomly distributed over them.
Yuga Labs expects a minimum income of 1 ETH per plot – and thus more than $200 million in sales from new business with virtual land alone. 30 percent of the plots are reserved for BAYC owners, the remaining 70 percent are to be sold off to all other interested parties. Overall, Yuga Labs expects to make 66 percent of its sales with virtual land through the expansion as a metaverse – and thus to multiply the previous NFT business.
Going for additional business alongside NFTs is probably a good idea. Because the charts in the Yuga Labs Pitch Deck also show that there were large NFT sales in March and August 2021 – but recently market figures have shown that the hype may have died down again.