interview
Financial Times: AI and Machine Learning Will Disrupt the People Who Read Us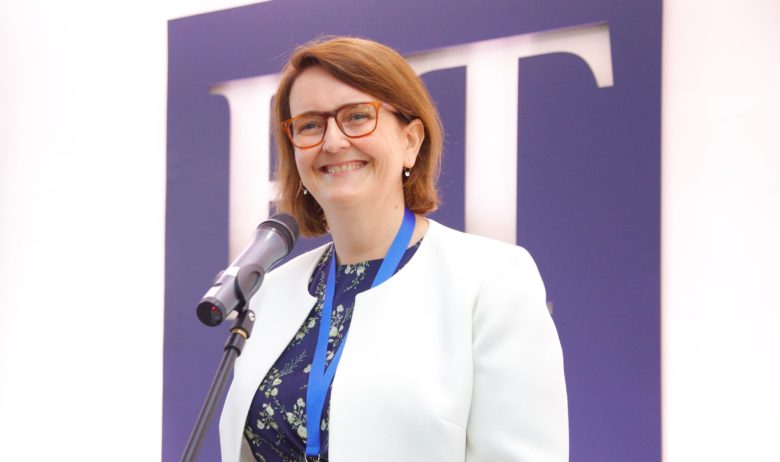 Some 131 years ago Financial Times was a four-page journal distributed in the city of London. It was the main source of information for "The Honest Financier, the Bona Fide Investor, the Respectable Broker, the Genuine Director, and the Legitimate Speculator" as its claim said back then. Today FT is a digital media company with global outreach and trusted by financiers, VCs, entrepreneurs, C-level executives, business decision-makers, journalists. On average, FT is read by 13M people monthly, 1M of them are paying customers and they account for 75% of the company's revenues (£383M in 2018).  
Unlike many media companies, struggling with the low advertising budgets, short attention span, AI, automation and tremendous competition for the time of the readers, FT somehow manages to stay ahead. And in a way, it's still there where it all started – readers are paying for the information that helps them navigate through challenging times. The difference? Alongside top journalism, it now applies data science models.
And those models and the platform that makes it all possible are built primarily in Sofia. This Sofia engineering office was launched by Cait O'Riordan, the  Chief Product and Information Officer of FT. She is leading a global team of 400 engineers who are weaving the future of media. Currently, around 80 of them are in Sofia, by the end of 2019, they will be over 100.
We sat down with O'Riordan, who joined the company in 2016 and has since then led the development of several products that made the publishing company a successful digital subscription business. We talked about the transformation, the challenges, but also the exciting times that are yet to come.
Trending Topics: Financial Times invests heavily in engineering capabilities. What are the most urgent problems media need to solve in their digital transformation process?
Cait O'Riordan: The growing importance of data in our business is a major topic. The company's legacy is publishing. However, now, in 2019 we are a digital subscription business. And if you want to run a successful digital business, you have to understand what your customers are doing, so you make sure they receive what they want to. People don't pay for things they don't use. So, we need a very strong data science capability. Data science is a key part of this, and the data platform that runs all that is built in Sofia.
The other thing is – within the newsroom. We now have engineers who work directly with the journalists. If you want to experiment with new formats and think of new ways to tell stories, or you want a very rich data experience, you need engineers working hand in hand with journalists to create the right content at the right time for the right person.
To what extent is journalism still the core of the media? It seems that infrastructure and distribution are the major topics in today's news industry.
This is something I have to remind myself. Our product is the content, journalism. It's absolutely important that we have fast websites, and be able to deliver content timely and personalized, but it's the content people want to buy. FT invests very heavily in high-quality journalism, and it is unique – something you can't get from anywhere else.
Advanced technological capabilities and measurement by great data scientists married with the best content – this is the recipe for success. However, publishing is a hard business.
"We are not competing against other publishers but against people's time. Our readers are phenomenally busy – sending emails, conducting meetings, watching Netflix, playing games."
To be able to deliver the most relevant content for their business but also cultural life, on time, is what you need to be doing as media in 2019.
Can you outline thе major areas in which media is changing or needs to innovate in the next three to five years?
I think there are three main areas – some of them are external to us, and some are internal.  Speaking of external factors, we have to outline automation, artificial intelligence, and machine learning, that will disrupt the people who read us. We are read by financiers, VCs, journalists, asset managers – all sorts of areas and roles that are starting to get disrupted.
"As the people who buy our publication get automated, this is a disruption for ourselves too. So, we have to think about how we make sure that we are increasingly relevant for the people who run the machines."
The second thing is machine learning and AI within our business. We, for example, are using the data platforms to make sure that the right content reaches our readers at the right time and place.
Voice assistants are the third part. Everyone wanted it for Christmas this year, that was not the case a year earlier (smiles).
Where are voice assistants in the context of news, content, and journalism, going to be in three years from now?
I think it will become increasingly natural for people to interact with content through their voice. I can see it with my children already, they feel extremely comfortable conversing with devices. This is a huge opportunity, but also a great challenge because it raises an important question regarding branding: What's your brand identity in a world, where the way you receive FT has no interface? We are however in the early days. We've just done some experiments with text to speech and diverse voices.
Of course, there will always be value in the product you can keep in your hands – even the newspaper. I think the balance will switch, the way we interact will change, but the value that helps you navigate through this confusing world will still be there, how we deliver it will be new and exciting.
The product you are most satisfied with?
Strategically, the most important thing we've done over the past year is the development of myFT. myFT is a very simple personalization mechanism. We found that if we build more personal experiences, people will stay more engaged with us. We've grown onsite and offsite habits around the myFT experience, increasing the rate and volume of new topic follows, which drives article engagement. We've also increased the volume of stories read via the myFT feedpage (and visits to that page) by around 40%. Our Topic Tracker product is still in its infancy, (it is now available to 70% of subscribers), but we're seeing a 15% uplift in engagement among those who use it.
What about other distribution channels – how are you innovating there?
If we want to be successful – we need a one-on-one relationship with our readers. Therefore, we don't need things like Apple news, or Facebook Instant Articles. We don't distribute our content anywhere we don't have a direct relationship with our customers. When we are looking at distribution channels, we make sure it's based on an FT subscription and we know who our customers are and measure their engagement and continue to monetize them.
We recently launched a mobile app too. This is something that excites me a lot right now. Websites are for customer acquisition, apps drive retention and acquisition.
A couple of months ago FT acquired a majority stake in The Next Web, the Dutch startup-centric media and event company. Is that your way of sourcing innovation?
They are in the conference and media business and this is a strategic decision both in terms of content and conference innovation. A lot of our revenue comes from the conference business, and TNW runs a very successful conference series.
Does FT work with startups?
Yes, absolutely. Last year, we worked with an Israeli startup on Topic Tracker. The tool gives you an understanding of how much of our content you've read on a particular topic and also suggests what else you can read to increase your knowledge on the matter. This has been tremendously successful. We also work on a content management system together with a London startup. Therefore, I'm excited to see what startups in Sofia. Particularly in ML, deep tech, AI, NLP. We work with Ontotext already.