Research
Fintechs in Bulgaria Have Earned Nearly €400m in 2019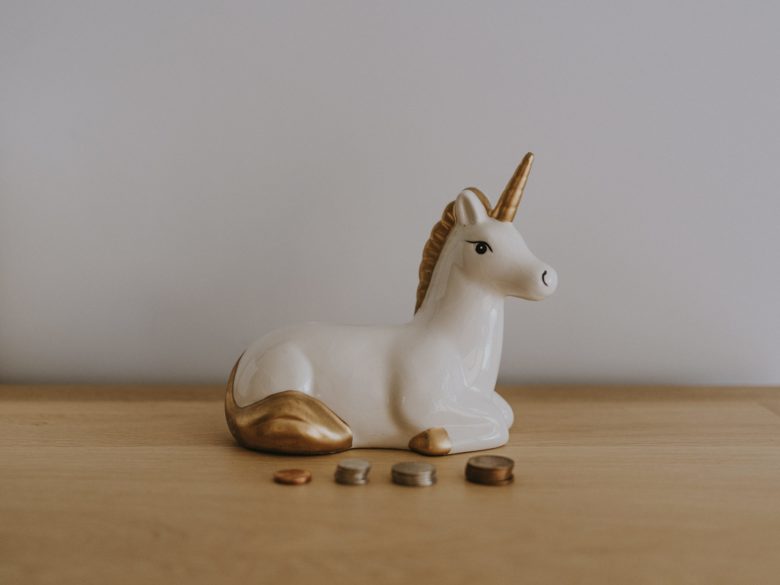 Last week, the Bulgarian Fintech Association (BFA) released one of the most comprehensive mappings of the fintech ecosystem in Sofia and Bulgaria. The association's research highlights the diversification of the industry and shows that in 2020 the Bulgarian fintech ecosystem consists of about 100 fintech companies, operating in 9 different verticals with the payments and billing segment being the largest contributor in terms of the number of fintech providers (34%). Other growing segments are lending, capital markets blockchain and crypto, insurance, and personal finance business.
It looks like Sofia, the capital of Bulgaria, remains the most preferred fintech location in the country with 83 of the companies being headquartered there. In Findexable's  2020 Global Fintech Index (GFI), Sofia has been ranked as the 38th best fintech location in Europe, just behind Athens and ahead of Ljubljana, Bucharest, and Cluj-Napoca, while Bulgaria as a whole finds itself under number 56 globally. 
"For developing countries such as Bulgaria, the Fintech industry is one of a few opportunities for catching up and developing a highly efficient economy. In this sense, although Bulgaria's Fintech industry is a comparatively small contributor to the GDP, it is very important for the overall efficiency and modernization of the economy," reads a statement from BFA.
It's still interesting to observe the financial performance of the companies that aim to transform the finance industry, so we took the list provided by BFA and checked what revenue each company generated in 2019, as per Company.Guru, which gathers information from publicly available official statistics. 
In total, we calculated for last year fintech companies in Bulgaria have reported total revenue of 753.8M BGN or a bit over €385M. Companies in the payments and billing segment are responsible for over 80% of the total amount – €313.6M. Previous research by BFA and SeeNews, which most likely did not work with the same sample of organizations, reported operating revenue of €212.5m for 2018. 
Not surprisingly, none of the top revenue contributors are new ventures – in the top 5, whose representatives total €300m, we can see players like Datecs, which has been on the market for over 30 years, international online payments company Paysafe, as well as other established companies like myPOS, Borica Bank Services, and Emerchantpay. According to the available data, for the most part, even the most financially successful fintech startups on the local market (such as Evrotrust and Cashwave) are in the low millions when it comes to revenue. It's worth noting that many local ventures started here have a company registered in other countries, which in some cases may be the main revenue-generating locations.
NOTE: While we use BFA's mapping as a starting point, in our list below, we have excluded three types of companies: those who, we did not discover to be registered in Bulgaria, those who have reported no revenue in 2019, and the IT service providers whose revenue cannot be easily attributed to a single industry. We are open to adding more Bulgarian fintech companies to the list, if yours is not present, please reach out to us on newsroom@trendingtopics.bg with the revenue generated for 2019 and the organization's core fintech area of operations.
| | | | |
| --- | --- | --- | --- |
| Company | Revenue in EUR | Bucket | Category |
| Datecs | €135,742,678 | 50m-200m | Payments/ Billing |
| Paysafe | €95,250,316 | 50m-200m | Payments/ Billing |
| myPOS | €27,421,709 | 1-50m | Payments/ Billing |
| Borica Bank Services | €22,229,475 | 1-50m | Infrastructure |
| Emerchantpay | €19,287,926 | 1-50m | Payments/ Billing |
| TiXi | €11,390,572 | 1-50m | Payments/ Billing |
| Credissimo | €10,493,471 | 1-50m | Lending |
| Technementals Technologies (Bulgaria) | €7,166,061 | 1-50m | Capital Markets |
| Naxex | €7,040,681 | 1-50m | Capital Markets |
| SafeCharge | €6,089,335 | 1-50m | Payments/ Billing |
| ePay | €5,792,519 | 1-50m | Payments/ Billing |
| CashWave | €4,707,093 | 1-50m | Personal Finance |
| Ferratum Money | €3,175,420 | 1-50m | Lending |
| DeGiro | €2,981,466 | 1-50m | Capital Markets |
| Treasury Intelligence Solutions Bulgaria | €2,593,558 | 1-50m | Payments/ Billing |
| Tide | €2,411,375 | 1-50m | Payments/ Billing |
| CashCredit Online | €2,153,452 | 1-50m | Lending |
| Paynetics | €1,807,507 | 1-50m | Payments/ Billing |
| The Burgiss Group | €1,750,191 | 1-50m | Wealth Management |
| Evrotrust | €1,650,911 | 1-50m | Regtech |
| Creditex | €1,588,989 | 1-50m | Lending |
| Foris Europe | €1,578,754 | 1-50m | Blockchain/ Crypto |
| iCard | €1,356,654 | 1-50m | Payments/ Billing |
| Think Capital Services Limited | €1,339,766 | 1-50m | Capital Markets |
| Checkout X/ Eri Digital | €1,191,358 | 1-50m | Payments/ Billing |
| SumUp | €880,213 | 250k-1m | Payments/ Billing |
| eCollect | €795,774 | 250k-1m | Payments/ Billing |
| Leno | €591,073 | 250k-1m | Lending |
| Tradeo | €474,394 | 250k-1m | Capital Markets |
| Sirma ICS | €425,778 | 250k-1m | Insurance |
| Phyre | €394,561 | 250k-1m | Payments/ Billing |
| xChange.bg | €368,973 | 250k-1m | Blockchain/ Crypto |
| Notolytix | €363,344 | 250k-1m | Regtech |
| Rentila | €332,639 | 250k-1m | Mortgage/ Real Estate |
| Paysera | €294,769 | 250k-1m | Payments/ Billing |
| Gaida Guide | €287,093 | 250k-1m | Mortgage/ Real Estate |
| Access Finance | €269,693 | 250k-1m | Lending |
| Kaje Fin Services Software | €262,529 | 250k-1m | Capital Markets |
| Easy Payment Services | €250,758 | 250k-1m | Payments/ Billing |
| Rewards Labs | €222,100 | Under 250k | Personal Finance |
| Log Sentinel | €205,724 | Under 250k | Regtech |
| Datecs Pay | €161,202 | Under 250k | Payments/ Billing |
| Ramensofia | €150,455 | Under 250k | Payments/ Billing |
| Mabsut Technologies Bulgaria | €142,779 | Under 250k | Payments/ Billing |
| Klear Lending | €139,708 | Under 250k | Lending |
| Jarvis Exchange | €136,638 | Under 250k | Blockchain/ Crypto |
| Boleron | €115,144 | Under 250k | Insurance |
| AMS Bulgaria | €75,228 | Under 250k | Wealth Management |
| Cashlend | €35,823 | Under 250k | Lending |
| Ocenime.bg | €29,170 | Under 250k | Mortgage/ Real Estate |
| Lime Pay EOOD | €27,123 | Under 250k | Payments/ Billing |
| Reloyalty | €27,123 | Under 250k | Personal Finance |
| Crediport | €25,588 | Under 250k | Lending |
| Payhawk | €23,029 | Under 250k | Payments/ Billing |
| Iris Solutions | €17,911 | Under 250k | Payments/ Billing |
| Credissimo Super | €15,864 | Under 250k | Lending |
| Tradexsocial | €11,770 | Under 250k | Blockchain/ Crypto |
| Tickey | €8,188 | Under 250k | Payments/ Billing |
| Reinno Bulgaria | €2,559 | Under 250k | Mortgage/ Real Estate |
| iPORT | €1,535 | Under 250k | Insurance |
| Transact Europe | €1,024 | Under 250k | Payments/ Billing |
Total:  €385.4M
 Revenue data source: Company.guru