STARTUPS
Mobility startup GoodVision raises €2.7M to power the future of traffic management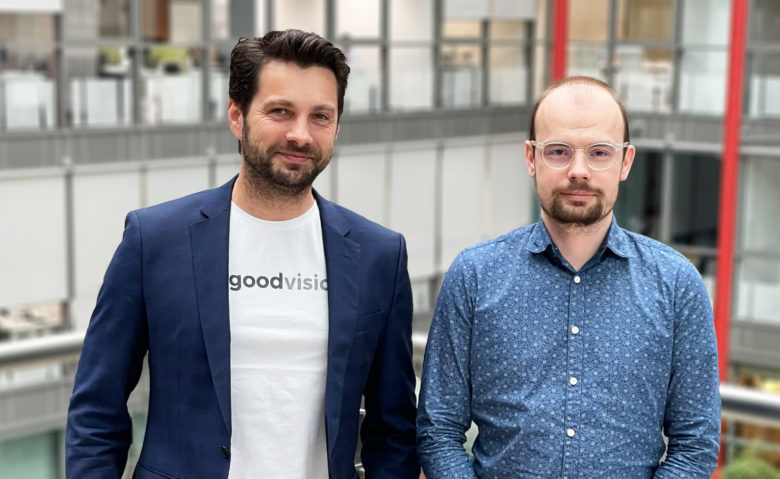 GoodVision, an AI-based mobility startup, has just secured a €2.7 million investment in a round led by Lead Ventures. Backed up also by CredoVentures, Neo Ventures, and Sofia Angel Ventures, GoodVision aims to use the new capital to boost its expansion to new markets globally. In the past, GoodVision has also raised over €3.7 million in funding.
This round of investment is particularly relevant in view of all the future possibilities opening up in the transportation industry. The past years have witnessed revolutionary digital transformations and more innovative mobility solutions will become a reality in the next future. Widespread 5G adoption has the potential to create smarter, safer, and more connected vehicles. Even for emerging technologies such as connected cars, vehicle-to-everything (V2X) communication systems and autonomous driving, GoodVision is on track to become the key traffic insights provider.
"We are super excited about the GoodVision story and what this cool team achieved so far. Their expertise in traffic management and analytics market and also their enthusiasm convinced us to support Daniel and Lukas on their journey. Their uniqueness is confirmed by many clients already and we are happy to support their mission to accelerate their global expansion,'' highlights Haszonics Balázs, Partner at Lead Ventures.
Milen Ivanov, Managing Partner at Sofia Angels Ventures: Bulgarian Startup Ecosystem
There has been a significant increase in the number of people living in urban areas over the past decade. Predictions say that by 2050 one third of the population will be living in cities. That's what inspired GoodVision to become one of the most ambitious and proactive companies in the transportation analytics industry. GoodVision is using artificial intelligence to understand the traffic on roads in cities and to react to reduce congestion, and commute time and increase traffic safety. Their advanced solutions help municipalities control the traffic on roads and increase safety for vulnerable road users.
"GoodVision provides a first-of-its-kind software platform that enables what transportation specialists could not have managed before. In the past, traffic data collection was done manually by humans on the road or single-purpose sensors, and transport analytics was done with pen and paper. GoodVision is the place where all related parties can work together on their projects and have most of their work tasks automated. That in turn helps them save time which they can dedicate to more relevant assignments," says Daniel Stofan, CEO at GoodVision.
Headquartered in London but with Czech roots, GoodVision launched its product in 2019 and today is providing it to 80 countries across 6 continents. Some of the largest civil engineering companies in the world use the AI tool to solve the problem of inefficient traffic planning and traffic control. Companies have been trying to resolve this for decades. And with GoodVision they are capable of obtaining particularly rich data about traffic flows to manage traffic better and make their cities breathe again.
GoodVision's main product "GoodVision Video Insights" is a fully scalable SaaS operating worldwide. It is monitoring traffic in the Czech Republic, detecting traffic violations in Brazil, analyzing traffic on freeways in Minnesota, and covering the Danish stage of Tour de France.
Croatian startup MobilityONE aims at €1.5M to reach US and EU markets