series a
Google Invests In Romanian Typing Biometry Startup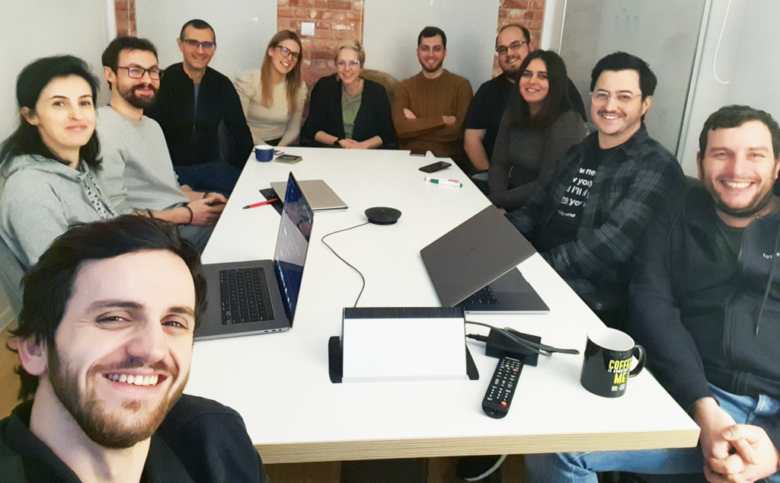 TypingDNA, a Romania born startup that has developed an AI-driven system allowing authentication based on a person's typing on a keyboard, raised a $7m Series A round led by Google's Gradient Ventures. With the fresh funding, the company that has recently moved its HQ to New York is planning to advance its R&D and focus on solutions preventing fraud, especially in the banking and financial sector.
"Keyboards are incorporated in almost any device today, making typing behavior the most widely available user biometric. This round of funding will allow us to further our mission to provide user-friendly, non-intrusive biometrics and increased security to people around the world," commented in a blog post CEO Raul Popa.
The new investor, who's joining the previous backers GapMinder and TechStars Ventures, sees even a broader application of the technology. "With global regulation impacting face-recognition-based authentication and hackers targeting SMS-based two-factor authentication, typing biometrics is the best form of identifying people without compromising privacy or security," said Darian Shirazi, General Partner at Gradient Ventures. 
The DNA in typing
TypingDNA was officially started in 2016 by data scientist Raul Popa, Cristian Tamas, and Andrian Gheara after two years of research on available online biometric technology. Currently, the startup provides typing biometrics authentication as a service, an API that anyone can use for two-factor-authentication, and fraud prevention use cases. The startup is mainly working with financial and educational institutions as clients. 
The company valued at between 25M and 37M by Dealroom has already received seed funding of 1.6M from Romanian venture capitalists Gecad Ventures and Gapminder, to continue developing its behavioral biometrics algorithms. With the latest investment, the team of 20 based between Bucharest and New York, is planning to focus more on its offering for the financial sector.  
Security for European banks on the agenda 
One of TypingDNA's strategic priorities is banking and finance in Europe, suggest an article on the website. The European Banking Authority has recently approved the use of keystroke dynamics for authentication, which opens to the sector – once the enforcement of strong customer authentication (SCA) is enacted, under PSD2, financial services providers will have to authenticate users with at least two factors. "In this context, typing biometrics will come in handy as a highly-accurate, yet a user-friendly alternative to previously burdening authentication requirements," reads the statement. Leveraging typing biometrics authentication can improve the security of accounts and prevent fraud for online and mobile banking.