ENVIRONMENTAL IMPACT
Green cities: 31 towns from CEE will participate in the EU Cities Mission by 2030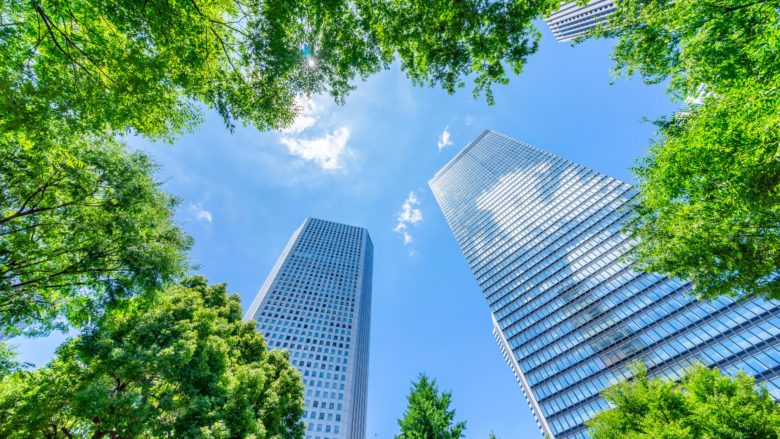 The European Commission (EC) announced the 100 EU cities that will participate in the EU Cities Mission for 100 climate-neutral and smart cities by 2030. The selected cities include towns from all 27 member states and additional 12 cities from countries associated with Horizon Europe, the EU's research and innovation programme (2021-2027).
Among the chosen 100 are 31 cities from the Central and Eastern European region:
Gabrovo and Sofia in Bulgaria
Zagreb in Croatia
Liberec in the Czech Republic
Tartu in Estonia 
Athens, Ioannina, Kalamata, Kozani, Thessaloniki, and Trikala in Greece
Budapest, Miskolc, and Pécs in Hungary
Liepāja and Riga in Latvia
Taurage and Vilnius in Lithuania
Krakow, Łódź, Rzeszow, Warsaw, and Wrocław in Poland
Bratislava and Košice in Slovakia
Kranj, Ljubljana, and Velenje in Slovenia
Bucharest, Cluj-Napoca, and Suceava in Romania
"The green transition is making its way all over Europe right now. But there's always a need for trailblazers, who set themselves even higher goals. These cities are showing us the way to a healthier future. We will support them on this! Let's begin the work today," said Ursula von der Leyen, President of the European Commission.
Sofia is a finalist for European Green Capital 2023, Romania nominated for European Green Leaf 2022
More about the EU Cities Mission 
In September 2021, the EC launched five missions for the member states as an initiative to an innovative way to work together and improve the lives of people in Europe. The European Commission's main priority is to focus on some of the greatest challenges we are facing today: fighting cancer, adapting to climate change, protecting the ocean, seas, and waters, living in greener cities, and ensuring healthy soil and food.
Therefore, the presented missions aim to work on research and innovation projects that will lead to effective actions, policies, and initiatives to deliver solutions to key global challenges by 2030:
Adaptation to Climate Change: support at least 150 European regions and communities to become climate resilient by 2030;
Cancer: working with Europe's Beating Cancer Plan to improve the lives of more than 3 million people by 2030 through prevention, cure, and solutions to live longer and better;
Restore our Ocean and Waters by 2030;
100 Climate-Neutral and Smart Cities by 2030;
A Soil Deal for Europe: 100 living labs and lighthouses to lead the transition towards healthy soils by 2030.
The EU mission for climate-neutral and smart cities, in particular, aims to battle and reduce the carbon emissions cities produce (over 70% of the global CO2 emissions) and work on better solutions in terms of energy production since the EU cities are accountable for over 65% of the global energy consumption. The ultimate goal is to create a city environment with cleaner air, safer transport, and less congestion for citizens.
The Horizon Europe programme will provide €359.3 million in seed funding during the period 2021-23 to start the innovation paths towards climate neutrality by 2030. The research and innovation actions will address clean mobility, energy efficiency and green urban planning, and offer the possibility to build joint initiatives and ramp up collaborations in synergies with other EU programmes, announced the EC.