Interview
Gtmhub: New Software, 30-Years Old Management System and $1.3M Investments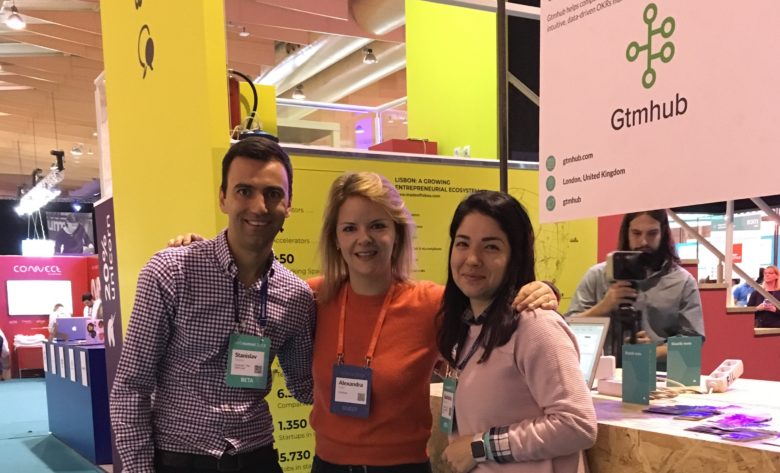 Have you ever wondered what helped Google grow from 40 to 40K people? Some argue one of the key factors was a system for goal alignment introduced by Intel in the 1980s and called Objectives and Key Results (OKRs). Led by the same philosophy, in 2015 Ivan Osmak, a former Senior Vice President at the most successful Bulgarian IT company Telerik, founded a venture called Gtmhub.
Gtmhub is a software company that has developed an intuitive data driven platform based on the OKR system in attempt to help companies align, focus and be more effective in achieving goals. In less than three years of operations the startup managed to grow out of its Sofia headquarter and launch offices in Berlin, London and San Francisco. This summer Gtmhub closed a seed round of $1.2M led by Launchub, and supported by Eleven Ventures, former Google VP Bogomil Balkansky, co-founder of Telerik Vassil Terziev, investors from AngelList and Notion Capital. Furthermore, this is the first Bulgarian company to be selected by the joint corporate acceleration program of SAP and Techstars in Berlin – SAP.io. The suggestion that Gtmhub might be the first Bulgarian unicorn has been around for some time now within the local ecosystem.
TrendingTopics occasionally met Alex Galin, Head of Strategic Growth at Gtmhub, in Berlin and asked her what is all that noise about.
TrendingTopics: What is all that buzz around OKRs? How are they so different from other well spread concepts like Key Performance Indicators (KPIs)?
Alex Galin:  There are three things that make OKRs so special. First of all, it's about alignment and this is a great challenge. In the typical case, the board of the company sets goals and transfer them to the managers and executives. However, at some point employees do not necessarily know in their day-to-day routine how they are contributing to that bigger goal. There is no visibility. The OKR system allows you to know and track how your work contributes to your manager's goals and to your manager's manager goals all the way up to the top.
"Knowing that everyone is pulling in the same direction is incredibly powerful for the company from a productivity perspective."- Alex Galin, Head of Strategic Growth
The second thing is transparency – it matters because in large organizations silos are very problematic. There are marketing people, sales people, developers etc. You come to work, see someone next to you, he or she looks busy and you have no idea. When you implement OKRs you login to your platform and see what are these people next to you working on so you know when they would be available to help you with something or how you can contribute to their work. It opens up the communication between departments. The final one is autonomy. In OKRs, you agree on the desired outcome and then individuals come up with their key results and the measurable ones. This makes a big difference because if you are managing high performance teams like engineers, they want to be told where they are going but not how to get there. They are geniuses in their own space and want their autonomy.
Besides Google, who else is working with OKRs?
The companies that use OKRs today are Google, Linkedin, Facebook,Spotify, Dropbox, Microsoft, SAP. You want to be on that slide (laughs). More an more, we see customers from non-tech sectors, such as banking, airlines, manufacturers and even governments.
To a large extent outperforming technology companies… Are OKRs the formula for growth in the tech industry?
Well, today it is all about innovation in a highly competitive environment. Every company is wondering how to innovate and ask people for innovation. But they are not putting structures in place to encourage it. The way OKRs work is by design overly ambitious. Objective is more than you think you can achieve and key results are the steps. On a separate note, there are already companies outside the tech sector – for example, we have a very big French consultancy company among our clients.
If this is an over 30 years old system, aren't there already companies that develop similar software? What is so special about Gtmhub?
The DNA of Gtmhub is in data. It was not originally started as an OKR platform, it evolved to be. There are other OKR tools out there, we have competitors and it is growing market. However, other platforms don't have what we have in terms of connectivity. The major problem that companies have with OKRs is that they need to update their progress constantly. If I'm achieving my objectives, it is a practice to have weekly check-ins and it is manual because I'd need to go to my CRM and copy from there, paste it in the OKR platforms and it takes a lot of admin time. Statistics show that the fail rate in OKR implementation is around 60%. We just do it more intuitive and scalable. We have 150 native data connectors to 150 business systems and you automatically update your progress. We call it dynamic key results. It is done by APIs with Salesforce, Hubspot, Slack, Google Sheets etc. We are the only ones on the market doing it.   
How big is the market that Gtmhub is addressing?
Our goal is to change work from an employee experience and this is an emerging discipline, you will find articles in Harvard Business Review and MIT about that. In the war for talent today, the question very often is how to create a company that employees want to stay in. You know how many billions corps spend on free breakfast and ping pong tables. But people stay there and ask themselves what is their purpose. There was a recent report that stated the market for OKR software would be around $2B in five years from now – but the real question is how big is the market for enterprise alignment. Our biggest markets are the US, UK, and the DACH region. We have customers in India and Australia. We, of course, have few customers from Bulgaria as well.
You have recently attracted a good round of investment. What are you planning to do with the money?
We want to be the platform of choice for companies when they think of how to enhance their employees' experience, to retain and attract top talent, which means we need to grow further and approach the big market players. At the moment, we are around 25 and growing super fast. We are right now hiring in Sofia, Berlin and San Francisco for customer success positions. When I joined in April, we were 10 people. We are planning to double in the next six months in terms of the team. We are also growing double figures month on month in revenues.
To our knowledge, Gtmhub is the first Bulgarian startup that has been through a corporate acceleration program, and the one of SAP and Techstars seems to be big deal. What has that brought to you?
It was the network. Since I joined in April I've seen at least five customers they have brought in and we've met with companies like PayPal, Toyota etc. That access is very important and SAP are very generous in this regard.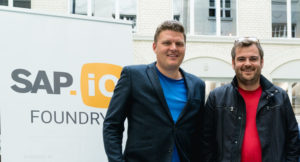 The costs for the trip to Berlin were covered by SAP.