newcomer
Hobo: A Bulgarian E-Scooter Service To Launch in Sofia In September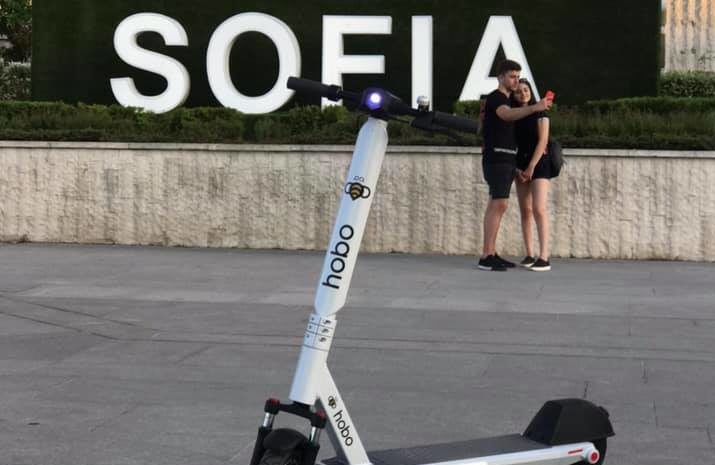 By the beginning of September Sofia will have also a Bulgarian e-scooter service. Alongside with the expectations for a foreign provider like Lime, Tier & Co, the Bulgarian startup Hobo is also preparing to launch. 
"The first ten e-scooters are already on their way and we expect them to arrive by the end of July. They will be our test fleet. We're currently closing our angel investment round and preparing to purchase another 100," tells us co-founder Teodor Rachev. 
A model that can survive Sofia
Rachev and his co-founder Todor Todorov started working on the idea last August, after trying out e-scooters in several European cities. In the past several months they've been testing their pilot model of  Acton e-scooter and discussing regulatory framework with the Sofia Municipality. The regulations should be announced by the end of July, we learned. 
One of the things Hobo's team is most proud of is the model of e-scooters they've chosen. They are produced by the San Francisco based company Acton, Rachev tells us. It's not a vehicle that could be found in stores, because it has a completely b2b and sharing model. "It's a bit bigger, heavier, but is also very comfortable. The inflatable tires make it perfect for the infrastructure in Sofia," slightly laughs the co-founder. 
The e-scooter can be unlocked and paid through an app, speeds up to 25 km/h and there will be around 120 zones in downtown Sofia where they can be parked. 
Monthly pass
The founders already have a clear pricing model. The unlock fee will be 1.60 BGN (€0.8 – at the price of a single public transport ticket) and then every minute on the e-scooter will cost an additional 0.2 BGN (€0.1). The price is lower than the standards of Lime on surrounding markets. For instance, the cost of each trip with Lime in Athens is €1 euro plus €0.15 for every minute. 

Additionally, Rachev and his partner are planning to introduce also monthly passes that feature a certain amount of minutes and are not limited to a number of rides. Another potential service is Hobo Business, targeted at companies, but this is the next milestone, that will be developed once the pilot fleet is on Sofia's streets.