guest perspective
How And Why Should The VC Industry Fund A Gender Equal Future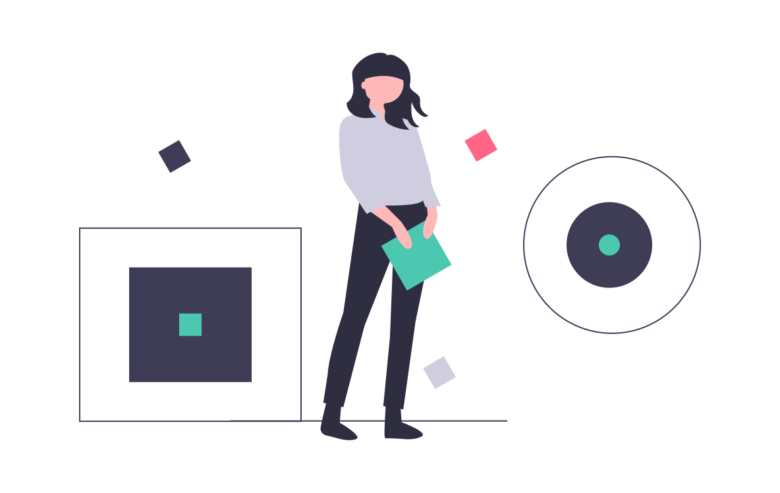 Tzvete Doncheva is а startup advisor, working in London's tech scene for the past 2+ years. She's most recently helped develop the ecosystem and portfolio initiatives at a London- based PropTech venture capital firm. In addition to that, she's advising companies on positioning, strategy and innovation management. A core activity of her work has been identifying innovative solutions (PropTech and Mobility) and connecting the key stakeholders in the public and private sectors (transport and real estate) to enable open dialogue and future progress.
The world as we know it may never be the same – we've been witnessing several of those "weeks where decades happen". COVID-19 is an international public health emergency and a shock to the system. And it makes systematic problems far more evident. For example, women are critical stakeholders in healthcare and make 67% of the global health workforce, yet, they are underrepresented in decision-making roles across the industry. And this makes other inequalities even more evident right now. For example, only 9% of health-tech startups are founded by women. In the same sector, female VC partners (decision-makers) are only 13%. An overly repeated trend throughout verticals and industries.
Venture capital is the engine of economic growth and innovation for it's targeted at identifying and funding today the solutions of tomorrow. As new problems and opportunities across sectors emerge, it is essential for the systemic issues of female underrepresentation in VC teams, pipelines, and investments to be addressed so that new solutions are not blind due to gender biases. Innovation and new solutions need to be inclusive, created by diverse teams in order to reflect the entire population. This is a goal achievable by the collective action of the VC ecosystem. 
Is gender diversity a strategic necessity? The economic danger of homogeneity in VC teams.
The case for funding women-led businesses is overwhelming – they have proven to both out-perform male-run startups (generating 78 cents to 31 cents respectively for every dollar of funding raised) and be as bankable as male-led businesses, as the  Here and Now report by Female Founders Forum shows. Yet, out of £5.6b of venture capital invested in 2017 in the UK, 89% went to all-male founder teams. 
"The problem in the venture capital ecosystem is that investors will invest in what they know, what they are passionate about and where they believe they can add the most value," says Yvonne Bajela, founding member and principal at Impact X, a double bottom line venture capital company, founded to support underrepresented entrepreneurs across Europe. 
A homogenous team leads to similar third-party introductions or tapping into opportunities in the same university networks. Naturally, this can result in a lower probability to find outlier companies, thereby being a barrier to accessing innovation. In the UK, more than 40% of investors have a consultancy, general finance, or investment banking background. 20% of venture capital personnel studied at Oxford, Cambridge, Harvard, or Stanford.
"Diversity in venture capital can be improved if the upper echelons of a business make calculated and data-driven decisions to change the fundamental mix of talent they employ, for both women and men. As more women with diverse backgrounds make top echelons, this will trickle down," says Carolina Küng, Head of Platform at Frontline Ventures, an early stage venture capital firm, investing in B2B software companies.
Coming from the world of media it does bring a new level of creativity for me – spotting cultural insights and being ahead of a "trend" in a specific industry. A different prism of innovation, which has helped me in building up both up ecosystem and portfolio initiatives.
Built from and for men: Female tech founders in traditionally male-dominated industries.
Is the gender gap more widespread in some sectors? Having worked in both PropTech and Mobility, ecosystem initiatives clearly show female participation is far from being at par. Whether it is setting up panels or attending pitch days – the gender gap is obvious. At Smart City investor showcases, it is common to have one or no women at all pitching for funding. Alarming but in line with industry statistics. 75% of pitch decks that reach a venture capital firm come from all-male founding teams. During my 6+ months internship, I've received less than ten pitch decks of teams that featured a female (co)founder.  
Sylvia Pavlova, Founder of PropTech Bulgaria, agrees there is a gender diversity problem in the space: 
"Engineering studies attract many more men than women. PropTech demands for deep professional expertise both in the industry and in technologies. It naturally leads to more men as founders of PropTech/ConTech companies." She also notes Bulgaria is setting a good example where female founders have stood out with their expertise and PropTech endeavors.
One such founder is Natalia Karayaneva, CEO of revolutionary real estate transaction management software, Propy. Propy's deck was also the first female-founded start-up decks I received. 
"There's absolutely a diversity gap in tech and particularly in PropTech. Partially, it is due to the unconscious bias toward female founders, which comes from both female and male market participants in the industry." She also turns our attention to a research, which highlights the different framing of VC questions to female/male entrepreneurs and how it affects the amount of funding women get.
The efforts promoting female participation and inclusion in the industry should be intentional. This does require time, resources and a genuine desire to contribute to a positive change. 
A desire that manifested itself in the joint PropTech, Mobility and Smart Cities Investor Office Hours, hosted by Round Hill Ventures in partnership with InMotion Ventures. Although not exclusive to female founders, the initiative was set up by the women in both firms. As such, it was also shared through our own networks. 2 out of the 7 selected PropTech were women-led businesses. One of them was Monadd, an app which allows users to manage their home address when relocating. Its Founder and CEO Jessica Mendoza also pointed out unconscious biases as a big obstacle in her investor meetings.
Addressing the problem of unconscious bias
"Feeling that unconscious biases are shading the conversation – as a founder you don't want to be misrepresented. However, you need to put extra effort to make sure that the other party clearly understands what are you trying to convey without underlying assumptions," says Mendoza.
What we as women in male-dominated industries should learn is to have more confidence in ourselves. Success correlates with both confidence and competence – self-doubt is a lead barrier to career progression. Statistics show over 70% of high achievers have experienced imposter syndrome and attribute their accomplishments to luck. It is a theme we investigated with my ex-colleague Yasmina – initiating this knowledge exchange is one of the many things I look up to her for. She has also played a key role in the firm's investment in Casafari, a company bringing transparency to the property market by building the cleanest and most complete real estate database in the world. Casafari has amazing co-founders, one of whom is a true female leader in the European PropTech space, Mila Suharev.
On the topic of unconscious biases, to this date, I am still learning how to challenge them and respond to unjust situations. At both external events and in the workplace. Being the only woman in the room (or in minority) hasn't gotten more comfortable – in a PropTech start-up and in my role at a venture capital firm. Not only women but professionals should collectively set good examples to promote diversity and inclusion in venture capital. In one's firm and in the industry – culture is paramount. And it ultimately boils down to leadership – we all know great leaders inspire greatness in others. 
"While unconscious bias does exist not just from men but also women in the VC industry, I think the UK female VC ecosystem is both collaborative and supportive,"  adds Deepali Nangia, an angel investor on the Atomico Angel Program, who invests in female founders and advises them on fundraising. She notes there has been a consistent effort in the industry to open access to funding, especially with the advent of venture capital firms that are solely focused on women or on diverse founders. 
Moving the needle on gender diversity, together 
There is a broad agreement that women in the VC industry are supportive of each other and of female founders. And it is how the tide can be turned. 
"I find women very supportive in the tech environment and female investors to be more empathetic. In general, women in venture capital are still in junior position and their words have less weight at investor meetings or when they push for female-founded start-ups. I think the VC world is evolving to be more diverse,"  admits Natalia, "Still, I know many who have fought for us to get to the next stage."
"There is clear evidence that shows female investors are twice as likely to back female founders. This is likely due to female investors' ability to resonate more with female founders and their products. For funding to be rebalanced to more female founders, the investor community needs to be more inclusive of women in VC," adds Yvonne.  
"The amount of support and feedback female investors provide is invaluable and I've truly felt the innate sense of care more from female VCs than male VCs. It is a game-changer," agrees Jessica.
 "I think that the combined knowledge that things have to 'change' in the industry and the wider movement to bring more diversity into financial services has created a positive momentum where women, as they rise in VC, are keen to bring as many as possible competent females along with them. Despite all the hurdles we still face, I think it is an incredible time to be a woman in our industry," reaffirms Carolina. 
It is the day-to-day steps women in male-dominated industries take that will make a lasting change in the future and contribute to building a better tomorrow. With the accumulation of experience, there is a higher degree of responsibility and a bigger opportunity to make a positive impact. Reflecting to the present situation, even though the healthcare industry is dominated by women, female-led Health tech start-ups only receive a fraction of investor funding. Products that could be saving lives may never raise investment. The VC ecosystem needs to come together to increase female representation at a fund, team, and founder level – in a time when innovation is imperative, the innovations of tomorrow cannot hold gender-specific biases.
This may also interest you:
Beyond the numbers: The Women In The Bulgarian Tech and Innovation Ecosystem You Need To Know
Meet Elina Halatcheva, partner at BrighCap Ventures