interview
Elina Halatcheva: We Found Enough Startups Under The Radar Worth Investing In So We Extended Our Fund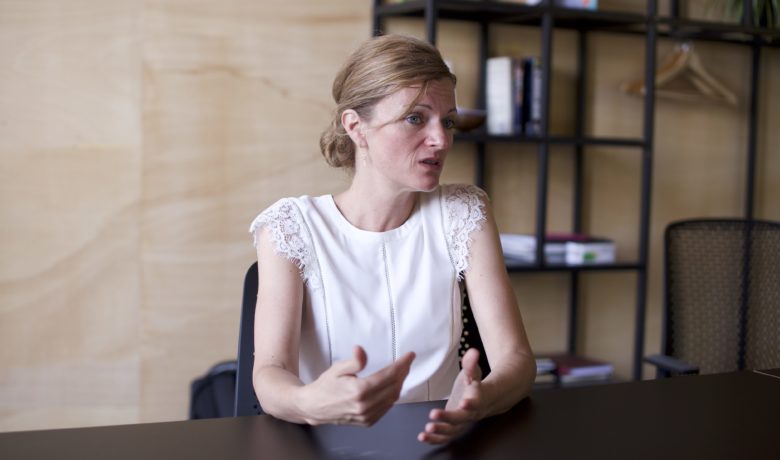 Trending Topics has started a series of interviews with venture capital, private equity, and angel investors from Bulgaria and Eastern Europe, to better understand their mindset, strategies, and put together a well-rounded picture of the industry as it is today. What should the region invest in, what have the EU funds for venture funds accomplished, are there any gaps, and what could be done better.  In the next few months, we'll interview one investor a week to collect as many perspectives as possible.
Elina Halatcheva, one of the four partners at the investment fund BrightCap Ventures, is one of the Bulgarians who made their professional names abroad and came back to contribute to the local ecosystem. Her background is in finances and investment. After college, she went to New York and worked in investment banking on Wall Street. Research on the e-commerce landscape at the time Amazon and eBay were still in their early days was one of her specialties.  As the dot-com bubble burst a year later, she thought it was a good time to do an MBA, so she went to Stanford. Her path then led her to the UK where Halatcheva worked in a $1.18 billion real estate fund and was responsible for the Eastern European market. Naturally, this helped her intensify her connection to Bulgaria and eventually brought her back.
Halatcheva came back around ten years ago together with her family, wondering what to do with such a background. In 2014 she joined Auxionaze, a b2b procurement platform, at that time the team consisted of three people.  Four years, 30 employees and 6k clients later, she left and start co-founding an investment fund.
In 2017, Halatcheva saw the opportunity to raise and deploy and investment fund with her partners, and she went for it. So she joined forces with partners Diana Stefanova, Georgi Mitov, and Daniel Lorer. To her, this was and is an interesting opportunity because it combines a bit of every experience she's gathered along the years – finances, investment, entrepreneurship. Last summer BrightCap Ventures was officially launched with an investment capacity of €23M, and then it grew. The fund, aligned with the partners' backgrounds, is targeted at founders abroad and aiming to make the connection to the local ecosystem.
+++ Everything you need to know about BrightCap Ventures+++
We met Elina Halatcheva, to find out more about her investment philosophy and the way she looks at the local ecosystem.
Trending Topics: It has been a year since BrightCap was officially launched. What does the portfolio look like now and what are the first learnings? 
Elina Halatcheva: We have six investments so far, three of them through the acceleration track and three through the early-stage investment vehicle. In the acceleration stage, we have the San Francisco based Frontline Dynamics, who link carriers on the ground and air cargo handlers. The second acceleration company is Scaleflex that works in the image optimization domain and is based between France and Bulgaria. The third one is called Cloudpipes and is an integration and workflow optimization platform. Our early-stage investments are in LucidLink, Software Group and FITE. So far, we've invested a bit over €5M. 
In all cases, with only one exception, we co-invest with other regional and international players. 500startups and EarlyBird, for instance, are based in Turkey. Last year, we co-invested with four large US VCs in LucidLink. This is important because thus we establish our relationships on the international stage, providing foreign funds with an additional pipeline. 
BrightCap invests in seed and pre-Series A stage. Are there enough companies in Bulgaria that match your criteria for investment?
When we started, our fund was €23M and we were wondering whether we'd be able to source enough pipeline opportunities. In our first year as fund managers, we found out that there are many great companies under the radar. So far, we've reviewed close to 300 companies, and we've invested in six of them, which is around 20% of the fund. 
In most of the cases, we come to these companies through our international network. Most of the founders and the sales and operations are based abroad, where the markets are, while their dev teams are here but few people know about them.. This segment turned out to be quite fruitful and so, we decided to extend the second close of the fund and raise additional capital  – currently, we are at €25M.
Our strategy is to earmark part of the capital for follow-on investments in our portfolio companies for a later period. Thus, we plan to have fewer investments but be able to work more closely with the companies and support them financially for a longer period of time.
Is it too early to talk about the expected Return of Investment?
Of course, we have great expectations (laughs). Now, honestly, they are more humble for the accelerator. We want to see some of those companies "graduating" and becoming part of our early-stage portfolio. This is also the reason why only the GPs and EIF are investors in this compartment. The percentages are also a shot in the dark at this point, but we are aiming at a 20-25% return. We hope to be able to exit the companies at 2x or 3x. It depends a lot on the sector, some sectors just have larger multiples. For us, the best outcome is when a company is acquired by a strategic buyer or even a client. And of course, the multiples there are much higher. 

Your take on the "there are not enough Bulgarian startups" is "we look abroad", is that correct?
Not exactly. Usually one of the co-founders is Bulgarian or there's some Bulgarian connection. In reality, these companies are here, but they sell abroad. We are not necessarily trying to bring people back to Bulgaria, but create and strengthen this bridge between the production here and the sales abroad. What we have also started exploring is to offer our engineering talent to fully foreign startups.
What's the philosophy and also the strategy of BrightCap?
Global founders, local engineers. We just redesigned our website and marketing materials (smiles). In other words, this is our formula – invest in companies that are already on the international market but have a strong connection to Bulgaria and the products are developed here. I think this is the most logical approach currently, and I see other funds going in the same direction. We also talk to companies that have no Bulgarian roots, with the idea to attract them to open up operations locally. We have one such case with a UK company right now. 
Speaking of the structure, we have two components – acceleration and early-stage. I'm not quite sure whether we've explained it before but in the acceleration component, we are the investors (as individual partners), together with EIF. All other LPs are investors in the early-stage fund only. In the beginning, we were a bit concerned with the resources we would need to support these very early startups. However, it turned out to be a great advantage for us, as we use the accelerator as an easy pipeline for the early-stage compartment. We back more advanced startups through the accelerator that already have some sort of MVP and achieved traction. We give them a year during which we do a hands-on, "operational" due diligence and if successful, can very easily top them up through the early-stage compartment. This was missing on the market so far, and funds were more or less limited to a particular stage of development – accelerators invested small tickets in many companies but didn't have the follow-on capital to continue their support. For us, this is a selling point. 

Is it sustainable to continue to sell tech companies abroad the idea of engineering talent in Bulgaria? There's already a lack of talent?
This is a problem everywhere. I recently read that in the US there are 4.5m software engineers, in Europe 5.7m where they were 250k only 2-3  years ago. For the same period, it's flat in the US. This shows a booming education in the domain in Europe. 
Do you think in Bulgaria there are too many funds for no companies?
Oh, I don't think so. LAUNHub is close to investing its second fund already. Eleven Ventures has 150 investments. There are not many exits, true. But it's also too early, the funds' term is 10 years. 
Do you invest in startups privately? What else do you invest in?
With my first bonus in the US, I invested in some public stocks, which I have to admit, was not the best decision (laughs). After that, I've focused on private companies and have made some investments there, which I am happy to say, have been more successful. I also worked for a startup in New York, the first online investment bank for its time, and invested some of my compensation back in the company. And finally, as a member of the €1.2B private equity fund in London, I had percentage ownership on a fund level as well.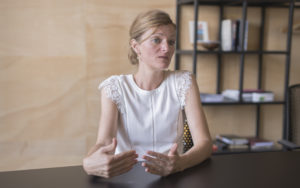 As for my current investment status – all of the partners in BrightCap actually have a personal investment in the fund and we are all working to gain returns from it. We cannot invest directly in a company because it would be a conflict of interest. In the past, there have been instances where GPs have funded startups directly but it was because of EIF's strict regulations that didn't allow publicly-backed funds to invest in companies with no Bulgarian presence. 
Apart from this, I invest in my children's education as I think this is the most gratifying investment. My kids go to international math competitions which is a big financial commitment. I don't invest in real estate for instance – after the first couple of properties, it's not so interesting for me anymore. Last, but not least, I invest in experiences and sports – traveling to new places, skiing, hiking. I was part of an expedition to climb  Kilimanjaro a couple of years ago. My next goal is to learn to kitesurf (and not fall behind the boys (laughs)), preferably in a place that I haven't been to before, like Zanzibar.
You came back ten years ago, so you've seen the development of the VC industry in Bulgaria. What has changed and what are the next steps?
Well, it's much better than it was ten years ago (smiles), let's start from there. The startups were just emerging, taking timid steps. I truly believe that the capital that came in through JEREMIE had a real impact. Based on my observations and the maturity of the negotiations we have now, I'd say the ecosystem has gone a long way. More private capital becomes available as the word spreads and private investors become more educated and less scared.
We also see more foreign investors and VCs looking at Bulgaria, or at least noticing it. I recently read a report outlining that the amount of investment of Asian and US capital in Europe in the first quarter of 2019, equals the whole investment amount from last year. A certain amount of this money is also coming from corporates who consider it easier to invest in innovation through external vehicles. And we see this more and more. We are currently starting such a corporate partnership which we will announce soon. 

What are the buzzwords companies approach you with?
Uber of something and blockchain. It's all over the place in so many pitch decks.
What's a fair share an investor should require and a founder should be ready to give?
We, as a fund, are looking at pre-seed, seed, and Series A. At the pre-seed stage, it's friends and family in most of the cases, so I guess not more than 10%. The standard for seed is between 10 and 25% but it's usually a group of investors. We have a limit to the ticket size we can give – €3.5M for the early-stage compartment, so we usually co-invest with others and receive a smaller share. To us, it's important to have at least 5% though, being a Dutch structure (in the Netherlands, investors who own more than 5% of companies, don't owe taxes – ed. n.).
What we see quite often and the local founders have not understood yet, is the practice of giving your first investors too much equity. We've seen companies that come to us and they have almost no equity for themselves left, so their motivation and compensation is not the same anymore. On the other end of the rope, we see companies that raise their valuations too high, so that they give a small share, which results in a vicious circle. The overvaluation works only with the current round but when the next round comes, if a downward valuation occurs, that immediately raises a red flag and becomes very difficult for the founders to fund-raise.
Read also:
+Evgeny Angelov, PostScriptum: In Many Cases, The Bulgarian VCs Have Subsidised Instead Of Profited From The Funds They Run+++
++Pavel Ezekiev, NeoVentures: The Focus Of The VC Industry In Bulgaria Has Shifted Towards Collecting Management Fees+++
+++ Pavel Velkov, Morningside Hill: Pavel Velkov: My Investment Style Is Risk-Averse. I Prefer Lower Returns With Lower Probability Of Loss