#Interview #digitalk2019
Indiegogo: Mobility and Outdoor Music Products Are The Hottest Topics In Crowdfunding Right Now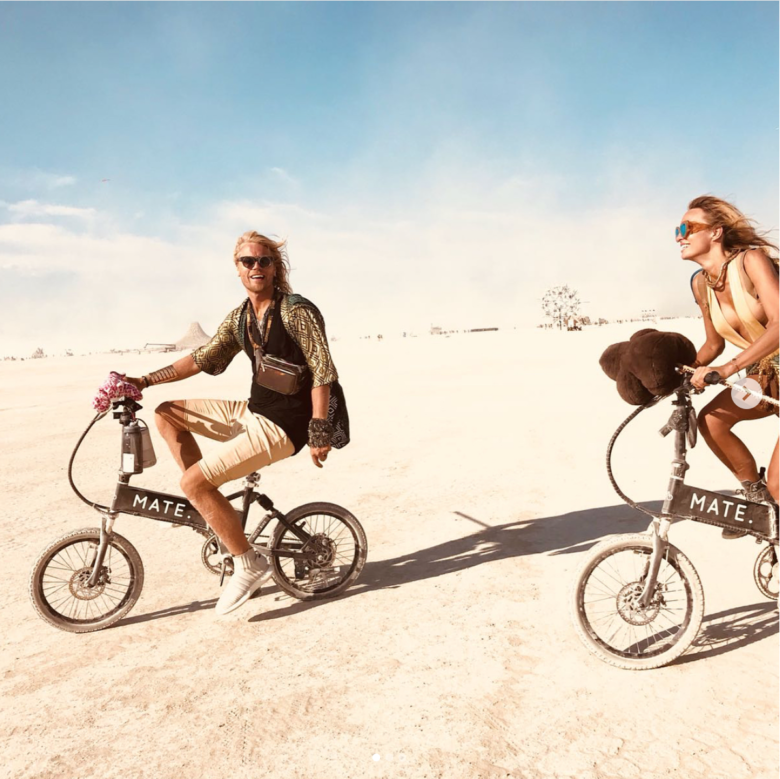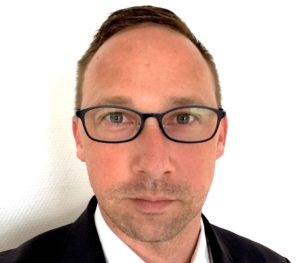 Crowdfunding of gadgets, cool pieces of tech, and also social campaigns reached $5.5B globally in 2017 and it continues growing. The typical raised amount is around $50K-$100K, but there are also mega campaigns like the one of Mate X, the foldable bike that scored $17M+.
If you are planning to join the growing trend and secure funding and clients for a product you've developed, the thought of Indiegogo has probably already crossed your mind. We talked to Pascal Condamine, a project evangelist for Europe at Indiegogo, and also one of the speakers of this year's DigitalK Conference, which will happen in the end of May. As an entrepreneur, Pascal is passionate about helping entrepreneurs succeed, specifically around fundraising and scaling their businesses by bridging Europe, USA and Asia. Here's what we found out about building a campaign, establishing a community, proper communication, and promises.
Trending Topics: What's performing best on Indiegogo recently? Which are the hottest products, do you see any trends?
Pascal Condamine:  The tech projects had a strong impact and since mid-2018 Indiegogo passed in front of Kickstarter in terms of the amount of money raised and also campaigns above the million in the tech and innovation category. Speaking of the trending topics, we have very strong campaigns in mobility – eBikes, eScooters and anything evolving around like helmets, etc. Mate, the cool, foldable electric bike, is our biggest campaign on the platform, raised over $17.6M. Other big trends are the outdoor products and  products connected to the music industry like headphones.
When it comes to digital products, what would you recommend as specific categories?
I am not sure if crowdfunding is really the right strategy for digital products. If you need to finance production – it's really hard. You have the crowdfunding to presale your product, get the money and go into production. But in the digital world, you have so many funds nowadays that invest so much money in the ecosystem to fund that kind of project.
People want to have a physical product when they back a campaign. Except you offer one year of membership/ subscription in a discounted price. Even in these cases, it's a lot harder to engage communities and usually, the amount of raised money is not very high.
+++ Halfbike: the bike with no seat has just raised another $300K+ from the crowd+++
What would you advise a company that is building its campaign right now: what should the structure and the perks be? What do you think about the 5$ contributions just because of the mission?
People want to get your product and don't really care about the swag. You can have one perk if it makes you happy, because you may have an expensive product which is $300-400, or probably it's kind of a niche and you have the community that like you, but they don't want to automatically have the product.  You can always have one perk that is like $20 and they can support the campaign. If that's not the case, I would really be focused on the product itself and the people that want to preorder the product, not get some T-shirts.
Crowdfunding campaigns are all about the discount of the regular price. But what is a reasonable discount?
Be careful not to go too low in discount, because I sometimes see a campaign where the very early birds are 60% off, and then you have the early bird that is 40% and at the end just 20-15%. And people asked themselves "wait am I being raped off" because I now only have 15% off. Also, one of the reasons for campaign failures is not calculating the logistics and RnD costs into the price.
How are algorithms built?
We have algorithm on Indiegogo called IndieFactor. It takes into account several parameters: how much traffic does the campaign get, how much backers do you have, how many interactions with comments and sharing on social media do you have, how many updates do you do to keep your backers aware of what is happening.
+++ DigitalK 2019: More than 2.5K digital business experts gather to exchange views on there's the sector going +++
I have heard of a very interesting hack: fundraisers give their friends a certain amount of money, let's sat €10K, so they back them at the very first hours, and the campaign goes up. Is that a reasonable strategy, does the algorithm work this way?
I have heard of these tactics things before, but I don't really like them because in the end, it does not help you in trying to cheat the system. That is why for me it is very important to build a community. First, because it's going to help you with your crowdfunding campaign, but also because it's going to be people who like you and your product and who are going to be engaged and become your ambassadors.
It's more important to build this community, you can spend the money on marketing instead of trying to play around the system. If you only get these €10K, that is a lot of wasted energy.
How big should be my community if I'm trying to raise €100K?
What we see is that in quality email lists the conversion rate is about 5%. And with that 5% of your email list, you need to reach at least 30% of the goal within 48 hours to have a very strong launch and create a momentum. When you have the community ready, but also if you want your community to support you and engage with the project you need to stay under six months in terms of the delivery time for your product.
Just do reverse math. If you want to reach €100K it is going to be at least 5K emails. It would depend on the price of the product but if your product is€ 50, of course, you are going to  need more emails, something like 10-15K. If your product is going to be €200-300, I would say at least 2-3K.
Is there a formula for communication of crowdfunding campaigns?
Always be as transparent as possible with you backers, because it also brings more trust and engagement from the community when they understand where the project is, what needs to be done. That's why on the page of the campaign is always stated at what stage the development is the product – concept, prototype, production or even shipping. Usually, when you are already in production that means the backer will get your product in the upcoming month, or in three months, whereas in prototype goes from six to nine months.
Not least, contact the platform because you will get a campaign manager following you campaign who is also going to help you in terms of promotion, potentially getting you a spot on IndieGoGo newsletter. We featured our campaigns in several ways. We have a newsletter, our social media channels, the homepage of Indiegogo, which is usually more suitable for very big projects, but they are several ways to push and help campaigns that are already moving forward.
What is a fair delivery promise?
The time for delivering the product over the years get shorter and shorter because it's hard to engage the community when you say you will get your product delivered in one year. In the tech world one year later there is potentially something already on the market and in stores, except if it is really something crazy and very innovative.
If you've read this and decided crowdfunding is not for you, joint the Startup Contest club during DigitalK and meet 30+ of Europe's top VCs who are now looking at the CEE startup ecosystem.