acceleration
Innovation Capital Selects Its First Cohort of 10 Companies and Backs them With €300K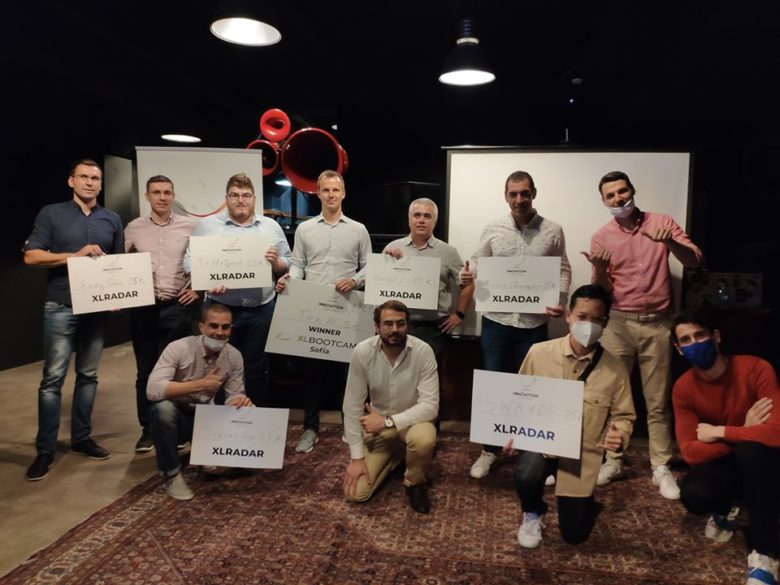 After an intense roadshow in five cities in Bulgaria, two boot camps and demo days, Innovation Capital, the newest pre-seed and seed fund in the local scene, selected its first nine companies. All of them will now go through a three-month program of acceleration at Innovation Capital's XLRadar. Eight of the startups will receive an investment of €25K and two – the winners at the demo days in Sofia and Burgas will receive €50K, all in the form of convertible notes. 
"We were on the lookout and indeed found the good entrepreneurs who are not always and necessarily the obvious winners. Our ambition is to support the founders who are now entering XLRadar with our expertise and help them strengthen their businesses and expand on the international market," says in an official release managing partner Angel Angelov. The first cohort features a mix of very diverse projects – from cosmetics brand and wooden toys to solutions for the energy sector and edtech apps. 
Such type of acceleration program has been missing on the local scene ever since Eleven Accelerator moved to the next segment turning into Eleven Ventures four years ago. The next cohort will most probably be selected in fall, tells us Angelov.
The 10 rising stars
The two companies that managed to convince the jury they have viable products and are a step ahead of the other participants in the demo days are TokWise and SenseIT. They will both receive the first investment tranche of 50K. 
SensIT, who won the demo day in Burgas, has developed a network of smart sensors that provide a map of parking slots allowing drivers to cut on the time spent in looking for a place to park their cars. The system is being tested at the moment and can be used by privately operated car parks as well as with public zones for parking, run by different municipalities. 
The winner in Sofia – TokWise, a startup that helps energy market players optimize their margins. The young company has developed an AI-based platform that resolves the data problem, injects AI in the value-driving process of forecasting and balancing, and creates new opportunities for growth.
Alongside the two winners, there are also eight other companies that will be part of the first acceleration cohort of XLRadar. Two of them were selected during the first demo day in Burgas, and the rest just recently in Sofia. 
Severina's Secret is a project that is developing innovative formulas for cosmetics for the intimate zone and is ready to launch its first product.
Archabits – Esnaf toys is a family-owned company that is producing handcrafted wooden magnetic toys for kids and adults. The toys resemble a puzzle that allows creativity and the design of new animals. The company has recently also raised $20K through the crowdfunding platform Kickstarter.
Worddio is a company focused on helping people learn new languages. It features a mobile application aimed at people who want to enrich their foreign language vocabulary and a platform targeting teachers and language schools. The mobile app offers over 270 000 words and phrases recorded in 34 languages by native speakers and all arranged by levels and themes.
Green Charger is working on a unified platform for seamless integration between the different charging station providers which enables mutual identification methods. It's building a GreenCharger™ network by bringing together the leading e-vehicle charger operators. E-vehicles owners can charge freely on every charger within the network, regardless of the charging operator.
TrenerGo is a platform for online workouts that empowers trainers to bring their business online. The solution is developed to help instructors create, edit, and monetize their workout videos fast, easy, and with minimum technical knowledge. The platform is expected to launch at the beginning of September.
EasyDoc is a young telemedicine company that connects patients and doctors. Users can find a doctor, review the comments of other patients who already visited the specialist, and book a medical appointment online using the system.
Swayde is a platform for freelance musicians.
Тr1be esports aims to create an academy for aspiring esports professionals.
This may also interest you:
Innovation Capital: We Are Not On a Hunt For Unicorns. We Look For Companies From All Sectors and Can Make Them Bankable Earlier On.