Inside The Product: PubGalaxy's Value Proposition, Product Strategy, and Next Goals on the Roadmap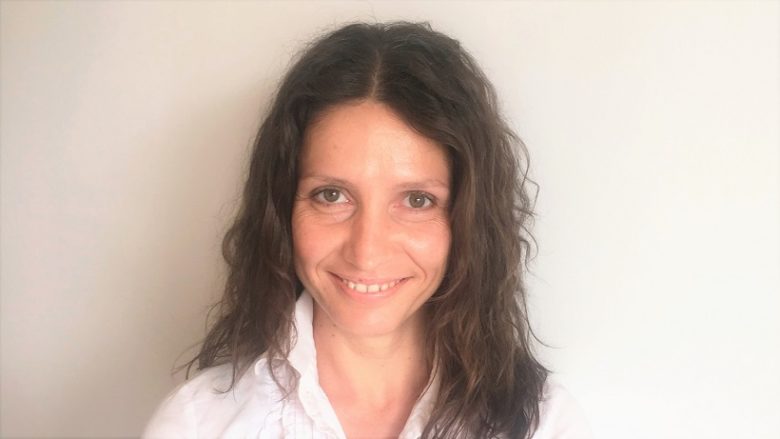 Imagine being a content publisher and instead of focusing on the creation of great content, you need to constantly think about monetization, navigate the complex programmatic advertising industry, and conduct various A/B tests to find the right optimization formula. These are usually resources and know-how publishers don't have but that doesn't change the fact that they still need to generate enough revenue to continue developing as quality media outlets. And, this is exactly the problem the Bulgarian tech scaleup PubGalaxy has been solving for the past seven years.
Today, the headquartered in Varna company is working with over 300 mid-sized publishers whose website ads are generating over 5B impressions a month. In a nutshell, PubGalaxy helps mid-sized publishers to increase their revenues from display advertising by between 30 and 50% – both by setting up the strategy and executing it. In 2018, PubGalaxy ranked second in the Big Five category of Deloitte's Fast 50 report (a ranking for companies with over €25M in turnover) and has continued growing at a high pace ever since then.
Yet, it looks like PubGalaxy is just getting started – with a vision to become a multi-product company and help publishers not only with monetization but also audience growth and engagement, the company has doubled its engineering team since the start of 2020 and is currently building out a strong team of talented product managers.
Back in May, Mariya Rashkovska, one of the most experienced and well-known product specialists in the Bulgarian IT ecosystem joined the team as Head of Product Management. In the past, she's worked at companies like Telerik and Financial Times, next to being a co-founder of ProductTank Sofia, the first and biggest product community in Bulgaria.
As we were curious to learn more about PubGalaxy's ambitious product strategy, Trending Topics SEE talked to her and we discussed in-depth things like target customers and their underserved needs, PubGalaxy's current and future value propositions, what's next on the roadmap, and what are the types of product people needed for the company to achieve its goals.
Trending Topics SEE: First of all, why did you decide to join PubGalaxy?
Mariya Rashkovska: Well, several months ago, I was working on my consulting business and wasn't really looking for a new job. However, one day Vassil Terziev, the co-founder of Telerik, called me saying that an interesting company from his network is looking for someone to take on the Head of Products role.
Without knowing anything about programmatic advertising, I met with Pressian Karakostov, CEO at PubGalaxy. He told me that the company has big growth plans and needs to build a strong product management team. Getting to know the industry and seeing that the founders understood the importance of the PM, I became more and more interested. It was also a senior leadership role with influence on the entire organization – organizational design, processes, culture, so I could use all of my superpowers.
On a more granular level, beyond the broad term publishers, who are your target customers, what are their underserved needs, what are your value propositions for them?
We define our target market as independent mid-sized publishers – websites that have several million page views per month but do not have the resources or the expertise to build a full-blown in-house ad monetization solution. When it comes to industries, we are vertical-agnostic but in terms of locations, we are currently focusing mostly on those with traffic from the US. Examples of customers include phone review sites, platforms for programming tutorials, photo editing apps, news outlets to name a few.
So, how do publishers make money? They create content that's valuable for many visitors and monetize by showing display ads to those users. Attracting traffic is just one part of the equation, in order to maximize their revenue, publishers also need to do many other things that are not a simple job if you have to do it on your own. For example, you have to constantly optimize your monetization setup and do A/B tests all the time – where, when, and how should an ad be displayed? Which are the right demand partners to send your bid requests to and in what order, how much should we wait for an answer?  What's the optimal pricing floor? All this requires lots of resources, integrations, and an excellent understanding of the programmatic advertising industry, which the publishers usually don't have.
That's where PubGalaxy comes in – we take away the hassle from ad monetization and maximise revenue by providing an end-to-end solution which combines technology with great industry expertise, delivered by our consultants. So, publishers can focus on their job – to create great content.
Technically speaking, our solution automatically 'let' the buyer side know what type of users have arrived on a given website, qualifying them by different contextual parameters – for example, demographics, type of device, time of day, among others. Then, the query is automatically sent to potential buyers asking how much they are ready to pay. In the end, the highest bidders get their ads displayed in front of the user.
There are many close competitors in the space, and I believe that it's the quality of experts and the technology that differentiates us. Unlike many others, we deliver personalized service, and last but not least, we also have experience being a publisher – with the site PhoneArena.com, we have been learning the site monetization since 2001.
Programmatic Advertising: INFOBOX
Programmatic advertising is a two-sided industry. On the one side, there are publishers that sell space on their websites, and on the other, advertisers looking to find the right audience at the right time. Each side uses an automated platform to facilitate real-time transactions on an ad exchange. In-between there are intermediaries who make this process possible – publishers use Supply-Side Platforms (SSP) and advertisers use Demand-Side Platforms (DSP).  According to Statista projections, programmatic ad spend reached $106B in 2019, with estimates that it can get to $147B by 2021.
What is PubGalaxy's product strategy and what should we expect next on the roadmap?
With the programmatic advertising technology industry slowly being commoditized, we want to continue innovating by adding new products to our portfolio. Right now we are focused on monetization only but we are planning to develop other products focused on audience growth as well as user segmentation and targetting. Platform-wise, we also aim to move beyond the web and start working on monetization for native apps.
We are working to both improve the current product and set the basis for developing new products.  Being more specific, we want to completely automate the A/B testing for continuous optimization at the back end and focus more on data and analytics that give you even greater insight into the parameters you need to optimize. In the longer term, we have the vision to work towards complete automation of our bid optimization algorithms through machine learning. We are also continuously launching various features to enable higher revenue for publishers – additional ad formats, integration with new high-impact demand partners and improving our technology for smart ad injection.
In short, we will cover more and more of the needs of publishers related to monetization.
To achieve these goals, we are working on one major initiative – a new modular platform that will replace our current one and will allow us to scale more easily. Given our vision to become a multiproduct company, this platform will enable us to sell products both separately and as an end-to-end solution. Publishers would be able to purchase just the products they need – could be a certain monetization tool, a site speed optimization service, or something else.
Another two product hypotheses we want to validate in the next few months are whether there is an actual need for a self-service product and also, is going after bigger publishers that currently have implemented in-house solutions something worthwhile.
How do you prioritize the next features and products you should build? Do you have a north-star metric?
It's the usual mix of customer discovery and market research. We talk to publishers and use the jobs-to-be-done framework to map out their underserved needs. But we also look at the direction in which the industry is going.
Speaking about metrics, when you monetize a given website, there is a sweet spot between the revenue and user experience metrics. If you visit a site with ads all over the place, you will probably leave as soon as possible and never come back. At the same time, not having enough ads may result in revenues that are lower than optimal. So, in short, you need to find the balance and look at both revenue, for example, RPM and UX metrics – the number of users, time spent on a page, bounce rate, etc.
So, the ideal success metrics would be a combination of the two aspects. There is one we are currently considering to pick – Earnings per thousand visitors (EPMV) also known as revenue per one thousand sessions (Session RPM). It's great because you'd notice undesired fluctuations – your revenue margins can be great but at the expense of the traffic that comes to your site.
What kind of product managers are you looking for to join the team and help you achieve all these goals? 
We are looking for senior product managers who can manage the analysis of a completely new business opportunity – from idea, through validation and building out the business case, to implementation with the development team.
Personally, I expect to see business acumen – does the person understand the big picture, can he or she think about strategy? An entrepreneurial mindset would certainly help and in terms of personal qualities – someone who is a self-starter, go-getter, and with a good level of common sense general intelligence.
With the right attitude and understanding of the product management methodologies even if candidates are coming from another industry, they will be able to catch up quickly. In the beginning, they don't need to understand the ins and outs of programmatic advertising works but should nonetheless be able to gather information about customer needs, do analysis, and all the other steps.
On what exactly will these new product people work? 
It depends on the person and the team where they'd fit in best.
Our product can be divided into several major areas. At the back-end side, we are talking about lots of analytics, bid optimization, integration with partners – so in this role would thrive someone who loves finding insights in data and at the same time thinks about the big picture without losing themselves in the small details. This person would need to communicate with our demand partners, know the functionalities they provide and how we can get the most from working with them, and last but not least see opportunities even if they are not defined in the current scope of the product.
Work on the client-facing part of the product involves more focus on user experience (UX). One special thing about ads is that they need to be visible but without being annoying for website visitors. So, this person would have more knowledge about design and digital marketing while understanding the latest best practices in regards to ad formats. And, of course, this product manager would communicate with our clients to get to know their monetization and UX needs better.
Regardless of the team, these people would also need to think about the future of PubGalaxy's product roadmap. We expect some of them to work on entirely new product opportunities – in a few months, we will be doing validation with publishers in order to decide on our next focus areas.