Interview
InsurTech Innovations Come From Western Europe but are Received Better on the Eastern Markets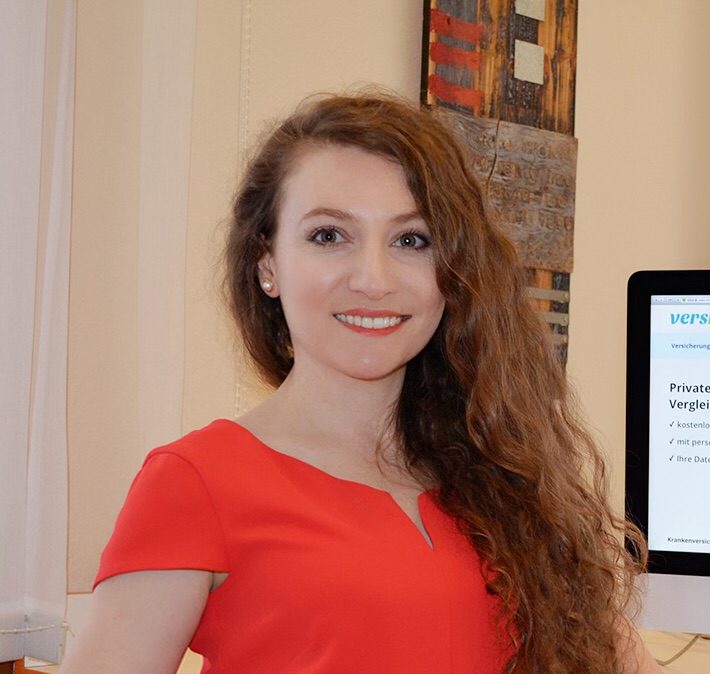 Diana Medanova founded her first company in 2008 because she was not allowed to work in Austria – an online insurtech business before the term even existed. She's been actively engaged in the disruption of the traditional insurance industry ever since. After she exited her first venture versichern24.at in 2015, Medanova spent some time consulting companies in the sector. Doing that, Medanova ended up as Executive Manager and Chief Operational Officer at bsurance, an Austrian startup that specializes in the so-called embedded insurance on the point of sale. In other words, insurance products that are better sold in combination with other products or services e.g. mobile insurance when buying a mobile device, travel insurance when booking a trip online or boot insurance when renting a yacht etc.
bsurance has recently closed Series A round of €4M from Uniqa Ventures and another real estate investor to further grow the team and open up a new office. In 2019 the company will obtain an MGA license together with the reinsurer Munich RE and will be allowed to develop own insurance products for business clients like telecoms or energy providers.
Medanova is a rare combination of an insurance broker and a digital transformation expert with 11 years of experience. We talked to Diana Medanova, who will also be a speaker at the Annual Fintech Summit, about the current and future trends in insurance technologies in Europe.
Trending Topics:  When you first started as an insurtech entrepreneur, the word was not even existent. How does it look now?
Diana Medanova: The insurtech industry is booming right now. At least from the investment point of view. Speaking of an actual implementation – things are a bit different. Indeed insurance companies are very conservative and skeptical. There are many digital solutions on the market, but insurers haven't utilized them because they still don't know how the implementation will influence their business models. Most of them are investing and preparing for the digital transformation, but have not embraced it yet.
What is the reason for that?
I could give you a particular example. My specialization is in digital insurance distribution and I mostly work with online sales channels and how these channels will evolve or transform the future. In the past, people used to buy insurance only face to face from a broker or an insurance intermediary.  Today many insurance products could be simply and easily purchased online. When insurance products are bought online, brokers and intermediaries are left out of the process. The real challenge for insurers is to find a way to not lay off its own intermediary staff, but at the same time to serve the digitally-savvy generation- mainly millennials who prefer new sales channels more than the traditional face-to-face one.
How could large insurers overcome this challenge from your point of view?
The sales personnel of the insurance company can be further specialized in more complicated insurance products that require a broad understanding of the individual situation of the client or family in order to be properly sold. Usually, these are more comprehensive life and family insurance coverages that can be offered only after a personal consultation with an expert in which the needs and the specific situation of the client are considered. Developing an in-depth knowledge in a specific insurance niche will be always a good strategy. Standard products such as car or home insurance can be easily "outsourced" to online channels.
What does the digital sales channel for insurance products of tomorrow look like?
Also in this area, there is an increased demand for specialized solutions. The client today would ideally like to obtain the insurance cover on demand and ideally exactly when he or she needs it. The practice of offering the client extensive yearly policies covering too many things (for example home insurance including automatically also mobile devices, travel, electronics cover) might slowly fade away. The younger generation cares more about having exactly the cover they need for the time span they want than saving though long year binding contracts of buying more cover than they actually wanted. This will influence a lot the way insurers interact with their clients but there is no uniform answer how the channel will look like in the future – this varies from country to country and from culture to culture. In Asian markets there is currently a rise in bancassurance as a distribution channel for insurance, in Western Europe direct online sales are clearly taking a huge stake, in Afrikan and South American markets mobile distribution is one of the fastest growing sale channels.
In bsurance, for instance, we focus on the embedded insurance distribution- when the client buys a product or service, the insurance is already integrated. This is an alternative type of distribution channel for itself.
Is there a difference between the Western and Eastern European markets?
Regarding innovations and the development of new insurance products, Western Europe is far ahead.  There is more access to risk capital and the insurance sector is more mature here. My personal observations, however, are that the adoption of such new products and solutions happens much faster and is more viral in the Eastern European markets. In Western Europe, users are more conservative when it comes to insurance. At the same time countries like Bulgaria are more eager to adopt new products and solutions. Some digital services are better received in Eastern European countries than in Germany or Austria. This is not based on statistics, of course, it's rather my personal observation.
Which are the three major trends that are driving the insurtech sector in Europe?
The first trend is the development of new insurance products that meet the needs of the new generation of clients – the millennials. For someone from this generation a standard home insurance policy the way we know it would probably not serve a lot if the person is moving the country of residence several times in their 20s. This is just an example but innovation in the product creation is needed and insurtechs are better equipped to develop such solutions that incumbents.
The second trend is the innovation in distribution channels  – the rise of online sales, alternative distribution channels, embedded insurance, mobile applications. The digitalization of the relation between the insurer and the customer is the sphere that will be most affected and disrupted through technology in the next years.
The third important trend is the utilization of data to optimize risks and costs. Using telematics in insurance tariffs is a good example for this. Through a telematics car insurance tariff, I could use my driving behavior data to lower my insurance premium. The target group for these tariffs is again the younger generation of drivers who in the standard car insurance products pay more than drivers with more years of driving experience. MetroMile is a very famous telematics insurer from the USA but insurers all across Europe are offering such tariffs for their customers below the age of 30.