Interview
Ivo Totev: Independent Research Showed that Bulgaria Is The Best Possible Location for SUSE's New Innovation Hub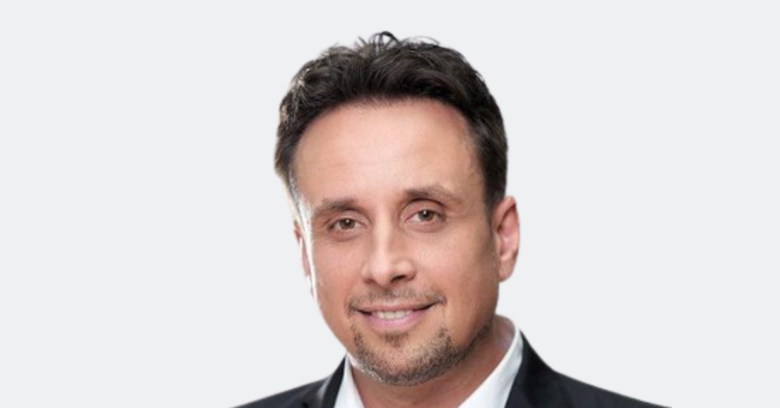 Last week, SUSE, the world's largest independent organization developing open-source solutions, announced that it's about to open an engineering and innovation hub in Bulgaria. The new R&D center will be based in Sofia, should be fully operational within the next 6 months, and is expected to grow to over 200 people in the next three years.
Just for some context, SUSE states that on a global scale, the top ten telecom operators, nine of the ten largest aerospace companies, as well as half of the world's supercomputers run on the SUSE platform. In addition, in the third quarter of fiscal 2020, SUSE's revenue has increased by 14% on an annual basis, marking a 14th consecutive quarter of growth.
This news is certainly an interesting development for the Bulgarian tech and innovation ecosystem, so Trending Topics SEE reached out to Ivo Totev, the born in Bulgaria Chief Product and Marketing Officer of SUSE. We talked about SUSE's concrete plans for its new Sofia hub, the roles it will be looking to fill, Bulgaria's competitive advantages, and SUSE's product strategy and product development processes.
Trending Topics: First of all, from a more global perspective, what is SUSE's product strategy and where did the motivation for a new innovation hub come from?
Ivo Totev: When you look at the open-source market, this is one of the fastest-growing markets in the industry. Open-source infrastructure is really the power behind the whole cloud and everything you see around digital transformation. The operating system Linux, Kubernetes-based containers, and many other areas – application services, databases – all of that is available as strong open source products and has a strong impact on enterprises worldwide. But also in the hyperscale organizations – Microsoft, Amazon, Google, Ali Baba – everybody is rushing to use open source. The reason for that is there is a global community helping to make the products better, so there is a lot of innovation happening. At the same time, these products are super open and therefore secure. It's next to impossible for anyone to put in a backdoor.
These days, it's all about innovation speed, openness, and security. And Covid-19 has further accelerated digitalization. What was on the roadmap for the next three years has now happened in half a year. We all have learned that you can sell digitally, you can collaborate digitally, you don't need to fly over ten different time zones to have a two-hour meeting with colleagues or business partners.  At SUSE, we are even about to acquire a company, Rancher, entirely virtually.
SUSE is the largest independent and one of the oldest open-source companies. Until 2018, we were part of Micro Focus but then growth investor EQT made us independent. With that we are moving much faster than before, we are much more ambitious, and we are investing much more in innovation. The ongoing acquisition of Rancher is about to make the value proposition of SUSE very, very strong. Traditionally, we are known as one of the leaders in Linux, and now we are one of the leaders in Linux + Containers, which are at the core of everything happening on the cloud.
So, we were sitting with the management team and discussing where we should invest next.  I didn't want to be part of this selection process because probably I wasn't going to be neutral. My colleagues respected that and engaged with some consulting companies and they did research which wasn't focused only on Eastern Europe. We looked at places in Southern Europe, at places in Asia, and in the Americas.
The clear recommendation coming out of that was Sofia in Bulgaria. So, here we are. We have laid the foundations and I am absolutely convinced that we will have a really good future there. Because we know what we're doing, we've done that before. We observe that the talent pool in Sofia gets better and better, with more international companies but also local champions such as Telerik. It's a community that does many things – all the way from AI through security and operating systems to applications – it's a broad ecosystem and that's what we are excited about.
As a Bulgarian, I am really happy to see that independent research showed that Bulgaria is the best possible location for an innovation hub for SUSE.
What were Bulgaria's competitive advantages?
There are multiple aspects to that question.
First, while we have offices all over the world, a big part of our leadership team sits in Europe – Germany, UK, Switzerland. Therefore, the time zone was a critical factor to look at.
The second aspect is that Bulgaria is part of the European Union – it was important for us to know that the location where we invest is embedded in a stable framework.
Then, of course, looking at the talent pool – Bulgaria is a place where we think we can recruit the right people and make a difference as somebody who is special in the market. There are not that many open-source companies that have invested in Bulgaria, to the best of my knowledge, we are the first to make an investment of that size.
Can you share what exactly you will be doing in Sofia – in terms of products, in terms of structure?
When you look at the portfolio of SUSE, there are four major areas where we add value to the portfolios of our customers and we will be looking for people in all of them.
The first one is in operating systems, together with storage, with networking, really the core of the infrastructure.  When you look at SAP and the newest solutions, 85% of them run on SUSE infrastructure. This has to do with stability, no downtime, easy management, rock-solid infrastructure people can rely on. It's an important part of our business and we will look for engineers to help us in this segment.
The second one is in Kubernetes management. The world is very quickly going to Kubernetes containers, simply because customers want to innovate everywhere. Some solutions run on-premises in a data center but you'd like to take them to the cloud in an easy way, you'd like to use Edge devices such as 5G base or cell stations connected to 5G antennas. If you want to really make use of the cloud, you'd need containers. Now, these containers need to be managed – are they all healthy, up and running, what's inside the containers, are they secure? There are a number of interesting topics around containers – it's one of the fastest-growing areas in IT.
The third area is around the whole Edge story. For the cars of the future that you'll be able to drive autonomously in a safe way, you need to have a very powerful software infrastructure in the car, a lot of computing needs to happen. We are not focusing solely on automotive, you can think of aviation, of defense, of trains, and other areas where you have devices that cannot fail and cannot go down.
Last but not least, you can't get to a high level of digital transformation without artificial intelligence. There is simply too much data coming out and you have to process it in the right way. You still have many people making decisions based on gut feelings and opinions but the really good companies can make sense of all the data and see what the trends are.
Algorithms that learn over time and get better span across our whole portfolio – in infrastructure management, in predicting which database may go down so you may take action before it happens. AI will also help us with autonomous driving, for situations for which the car wasn't programmed for. In Kubernetes clusters, you get to make better predictions on what's a dangerous software.
ML/ AI is a huge area for which you need great data scientists and mathematicians – we know there are many bright people in Bulgaria in these domains and we will try to attract some of them.
More specifically, what roles will you be looking to hire in Sofia?
One thing we learned from the past is that to make a tech hub attractive, you need to offer different roles so that people can develop. For example, if at some point developers want to spend more time with customers, we want to give them the chance to become consultants. Maybe a consultant has started a family and now doesn't want to spend four days a week traveling but do something else at the company.
We have also found that mixing product marketing, product management, and development functions really helps everyone improve. If developers talk to product marketers, they get to better understand the positioning and overall strategy of the company and therefore can write more meaningful solutions.
So, we are absolutely going to have a multi-dimensional lab and have it all – engineering, product management, product marketing, consulting, IT support, etc.
With how many people are you planning to start and is a physical office on the cards?
We are starting small because we want to have the best people. We know that the first 20 to 30 people are very very special in anything you start so we will take our time in choosing them. But over the next two years, we are planning to scale to over 200 employees.
Well, these days everything is remote. Health, of course, is the number one priority for our company. Given that we are open-source and we have many people in many places it's kind of in our culture to work this way.
On the other hand, we understand that psychologically people love to spend time together. And, we do want to build a great physical office in Sofia but safety goes first.
So, we are starting virtual but we will be monitoring the situation very closely.
I am hoping the health situation will be better soon so I can come to Bulgaria, meet our employees and the community. I also hope to meet with decision-makers on a governmental level to also understand where is Bulgaria going, what is the investment agenda for high-tech and IT, and how can we help and how can we participate.
Can you describe the product development process at SUSE in a few sentences?
Given the breadth of our portfolio, we are looking at two different processes. One is much more rigid and stable. As you can imagine, if you are shipping an operating system, you need to be providing customers with extremely reliable products. Operations systems also need to be validated and certified with all the other vendors like HP, DELL, Azure, Google, AWS, and SAP. So, it really needs to be a rigid process where you spend three months in testing and validating. This process will always remain on the safe side where you pretty much know what you will be doing in the next year. Same thing for automotive and healthcare, which are highly regulated. We've seen how long it takes for Boeing 737 to conduct a software update and declare it safe again.
This mentality is just one part of our business, though. The other part focused mainly on containers is super fast. It is agile, MVPs, get out something in a couple of weeks, put it on Github, and see whether it gets traction with the open-source community.
The good thing about SUSE is that depending on the mentality you bring, you will find a good place to be. We are very proud of our value proposition that at the same time we provide opportunities for both stability and innovation.
What do you expect to be the biggest challenges at the beginning of your operations in Bulgaria?
Well, this is not specific to Bulgaria but usually, the challenge is always finding the right people with the right work ethics and attitude. Skills can be taught but fit with our culture is very important.
The most important thing for our teams is 'No Assholes!'. If you have a company with friendly and respectful people, you will succeed. I've been in the IT industry for over 25 years and I am happy to say at SUSE this is reality.
We may need to coach people to be more self-confident. I've often seen people in Bulgaria telling themselves they're not good enough which is not helpful and not true.
As far as we know SUSE is a very ecosystem-driven company. Are you already planning any collaborations with the Bulgarian startup community?
Community is at the core of SUSE. Without the community, this company and open-source in general would not exist. So, we are keen to learn more about what's happening in Bulgaria in areas like artificial intelligence, edge computing, IoT, Kubernetes and we will reach out as I am sure there will be some great collaborations down the road.