YOUTH ENTREPRENEURSHIP
JA's Gen-E 2021 brings together 180 startups from across Europe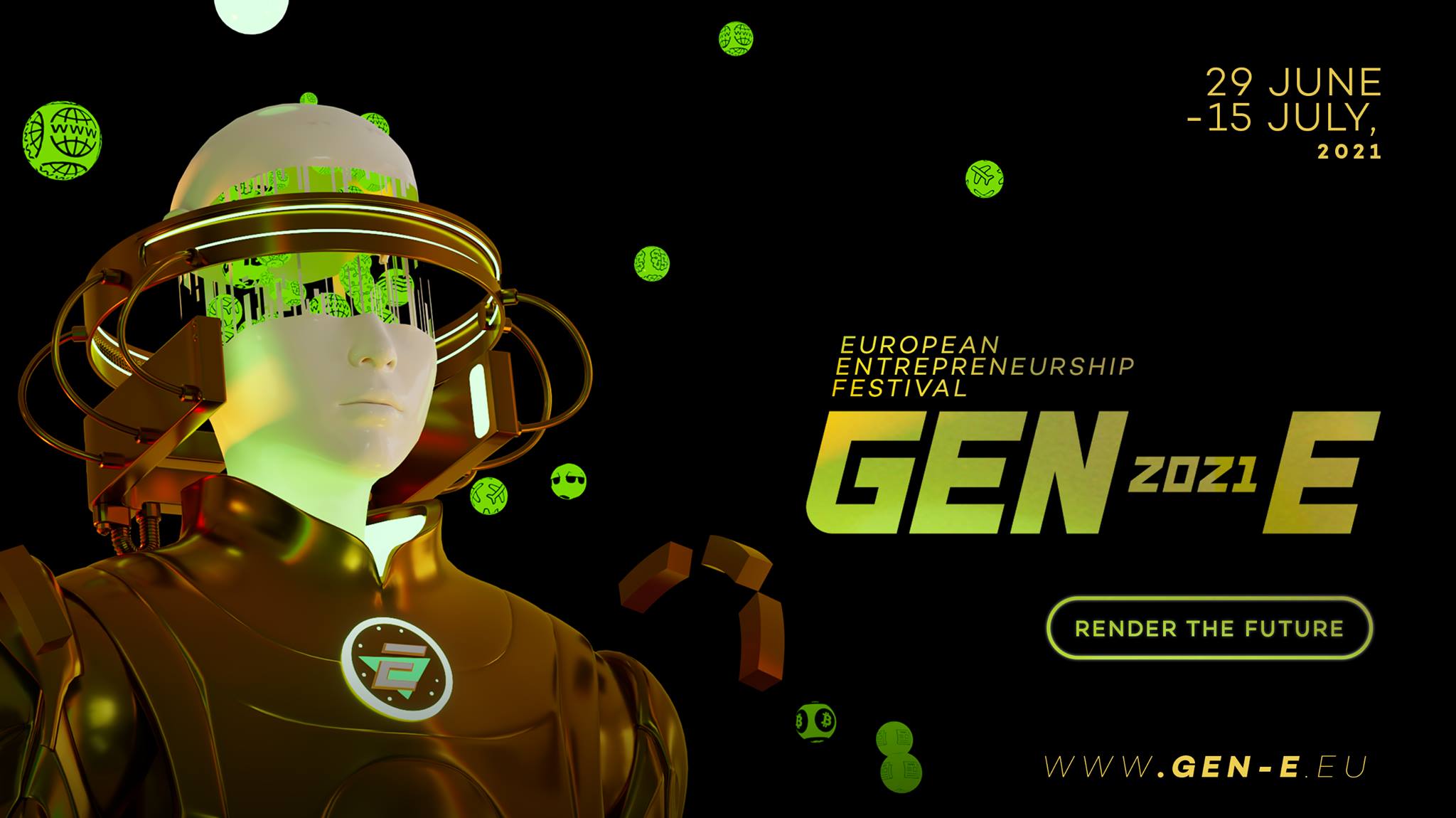 Some 180 startups run by 800 young entrepreneurs from across Europe will get together in the virtual Gen-E 2021 – European Entrepreneurship Festival on June 29-July 15, 2021, organized by Junior Achievement (JA) Europe. The event, which will be virtually hosted by JA Lithuania, will merge together two of JA flagship events – the Company of the Year Competition (CoYC) and the European Entrepreneurship Challenge (EEC).
Two Bulgarian startups – Kafeco (a student company that revolutionize consumer heating products with a sustainable, up to 50% more efficient eco-friendly solution – a coffee briquette), and Wasteful (a project for paving blocks made of plastic and industrial waste, reducing pollution and creating a product that is lighter, cheaper, and more durable than the existing alternatives) will compete for prizes in the two formats.
Trending Topics SEE was a media partner of the Bulgarian edition of the competition Rising Stars 2021 that selected the Bulgarian participants in Gen-E 2021.
+++Youth entrepreneurship: JA Bulgaria's Rising Stars forum showcases best student-led innovative projects+++
Strong record
Since 2008, Bulgaria has been actively involved in the entrepreneurship initiatives supported and encouraged by JA Bulgaria thorough its year-round programmes and the Beyond pre-accelerator programme.
In 2020, the dark chocolate and home-made rose jam products made by Kaliopa won the Public Choice Award at the COYC competition for students from the School Company programme. The team also won the individual JA Alumni Leadership Award.
WHISP won The Microsoft JA Tech for the Future Award with their platform allowing foreign citizens to join the healthcare system of the respective country where they are based.
In 2019, the Bulgarian team of Bevine grabbed the Avanade Digital Innovation Award at the JA European Enterprise Challenge in Oslo. The students presented a platform based on artificial intelligence that helps wine makers minimize their losses.
Tough competition
[embedyt] https://www.youtube.com/watch?v=If4ZH480a0I[/embedyt]
Competition at the Gen-E 2021 will be tough – both among students, and among university-goers. Pupil companies from some 50 countries and young entrepreneurs (18-30 years) from 15-20 states will compete with their ambitious projects focused on innovation and tech solutions, circular economy, sustainable development, green entrepreneurship, social entrepreneurship, medicine, and healthcare. These have been the hottest trends in the European festival that has been taking place online for the past two years.
"The JA Europe Company of the Year Competition is not simply a business competition for young people. We attempt to balance the business achievements of each team as a whole with their members' individual personal development. Mini-company members must also demonstrate that they understand how and why the mini-company performed as it did and understand the differences and similarities between their mini-companies and the real companies on their markets," Milena Stoycheva, CEO of JA Bulgaria, told Trending Topics SEE
Mentorship and high-level exchange
Apart from strong competition for the individual awards and investments, participants in the festival also get a chance to further develop their projects as part of added-value networking events. "When preparing for the competition and during the festival itself, they are in a dynamic environment. They can get in touch with young people, professors, entrepreneurs, and business players from different countries; they can get feedback and create partnerships. Mentorship is also part of the prize," Malvina Ilieva, management consultant and co-founder of The Edge: R&BD, a subsidiary of JA Bulgaria, told Trending Topics SEE.
Virtual Expo
Since the festival is virtual, anyone can register and attend it for free, getting the chance to "meet" and get to know more about all 180 projects by the 800 finalists. Viewers can vote for their favourite idea or project and become "judges" in The Public Vote Award. The winner will be announced on July 15th.