India
Jio Bharat: A $12 phone will provide access to Internet to everyone in India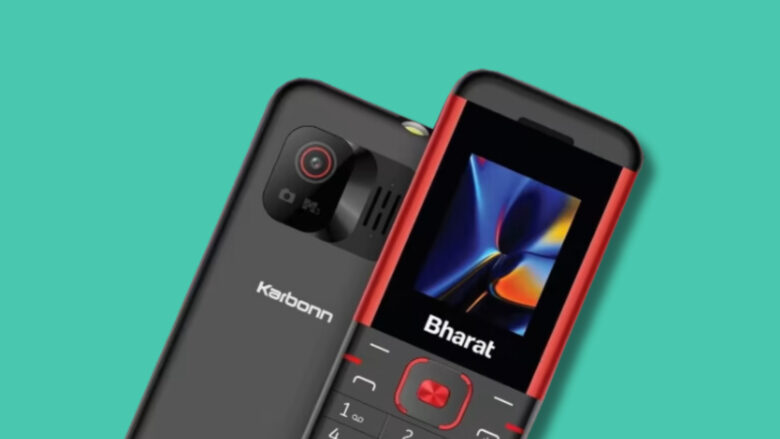 While India is leading the 5G revolution with the Jio True 5G network, there are still millions of people who are unable to use the Internet due to cost reasons and lack of digital literacy. However, that could soon change: Reliance Jio, the telecommunications division of the Indian conglomerate Reliance Industries, launched an Internet-capable yet easy-to-use telephone for 12 US dollars on the market at the beginning of July.
Digital divide in India reportedly worsening
According to Akash Ambani, Chair of Reliance Jio, there are currently 250 million people in India trapped in the "2G era with legacy feature phones." Feature phones are essentially non-smartphones that have a push-button keypad and a small touchless display. 
According to a CNBC report, the situation in India has gotten much worse as many telecom companies have more than doubled the minimum price for their 2G offerings. The situation is said to be deliberately exploited by established operators, as many users would not be able to afford smartphones with internet access anyway.
Tomorrow University: German startup secures €9.3M to create the leaders of the future
Jio Bharat: $12 phone with internet capability
Reliance Jio's new feature phone is said to aim to narrow the digital divide that is particularly prevalent between rural and urban India by providing existing non-smartphone users with a cheap alternative to switch from 2G to 4G Cellular networks offers. "By the name of Jio Bharat, the phone serves as an entry-level phone for first-time internet users who want to rely on just the basic functions without getting confused by the endless number of applications that can be found on a smartphone," says Varun Mishra, senior analyst at Counterpoint Research, told CNBC.
Technology should not be a privilege
Apart from selling the phone at a low price, Jio's monthly plans are also becoming affordable, so much so that other telecom companies may even lose customers, Mishra points out. According to Reliance Jio, the offer is 30% cheaper than the alternatives and offers its customers seven times more data. For $1.50, users should get unlimited voice calls and 14 gigabytes of data.
"6 years ago, when Jio was launched, we made it clear that Jio will leave no stone unturned to democratize Internet and pass the benefits of technology to every Indian. The new Jio Bharat phone is another step in this direction. It is at the heart of innovation and shows that we are focused on providing disproportionate and real user segments to diverse user groups with meaningful, real-world use cases," said Ambani, Chair of Reliance Jio.
100 million users in 5 days: Threads is growing faster than ChatGPT or TikTok
One-Laptop-per-Child
Of course, there have already been a number of similar ideas aimed at narrowing the digital gap between rich and poor. Many will still remember the following: In 2005, the World Summit on the Information Society took place in Tunis, where journalists curiously gathered around a green laptop. This laptop was presented as a possible universal solution to educational problems.
Nicholas Negroponte, a professor at MIT in Boston, explained the basic idea behind the project at the time: the laptop should be robust enough for children to use it anywhere in the world and affordable enough for governments in developing countries to finance it.
The unit price was supposed to be less than a hundred dollars, which was only a tenth of the cheap commercial models of the time. The goal was to provide each child with a laptop. Hence it was given the name One-Laptop-per-Child.
Initiatives like these play a crucial role in narrowing the digital divide between different populations. They help expand educational and information opportunities for disadvantaged communities and give them equal access to the digital world. They help people, regardless of their socio-economic background, develop important digital skills and also reap the benefits of technology.