Startups
Joby Aviation: Lilium rival goes public with air taxis via SPAC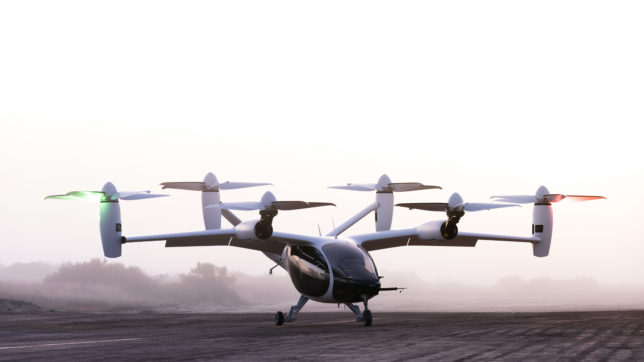 When Europeans hear the word eVTOLs (Electric Vertical Takeoff and Landing), what usually comes to mind are a couple of German startups – Lilium and Volocopter. Further across the ocean, however, there is a startup digging the scene that may just as well be a few steps further. Its name is Joby Aviation and it is making its first steps to going public.
Joby Aviation CEO and founder JoeBen Bevirt started working on his six-motor helicopter-like aircraft back in 2009. The first prototype was launched in 2015, and the first commercial flights are expected in 2024. Before this happens, however, Joby wants to put its stock on the market through a SPAC (Special Purpose Acquisition Company).
IPO hand-in-hand with LinkedIn founder
To facilitate up the process, Joby is merging with Reinvent Technology Partners, a company owned by LinkedIn founder Reid Hoffman and Zynga founder Mark Pincus. Upon the closing of the transaction, the combined company will be named Joby Aviation, and will be publicly traded, with its common stock expected to be listed on the New York Stock Exchange, Joby Aviation said in a statement.
Joby Aviation has strategic partnerships with prominent industry players, including Toyota. In December last year, the company acquired Uber Elevate, a division of Uber focused on the aerial ridesharing market.
The Reinvent deal values the combined company at $6.6 billion post-money equity value and is expected to provide approximately $1.6 billion in gross proceeds.
[embedyt] https://www.youtube.com/watch?v=4wbFw165ar0[/embedyt]
Lilium: find the differences
Joby has 1,000 test flights behind its back but still lacks a business model, at least one that we know of. The IPO is expected to provide a fresh cash injection of $1.6 billion which will be used to finance further developments before the project's commercialization. Each aircraft, which is capable of transporting a pilot and four passengers to a 240-km distance at a top speed of 320 km/h is expected to accumulate production costs of some $1.3 million.
"Our aerial ridesharing service will combine the ease of conventional ridesharing with the power of flight. A green alternative to driving that's bookable at the touch of an app," according to Joby's website. One possible use would be to transport passengers from airports to nearby cities, which would require obtaining all necessary permits.
The IPO move comes on the heels of a similar IPO move by German electric air taxi developer Lilium, valued at $1 billion by investors. The startup, which has raised $375 million since its inception in 2015, has also opted for a reverse merger with a special purpose acquisition company, Forbes reported citing industry sources.