Telemedicine
Kelvin Health: The AI Thermal Imaging Startup On A Journey To Make Remote Disease Screening As Easy As Taking A Selfie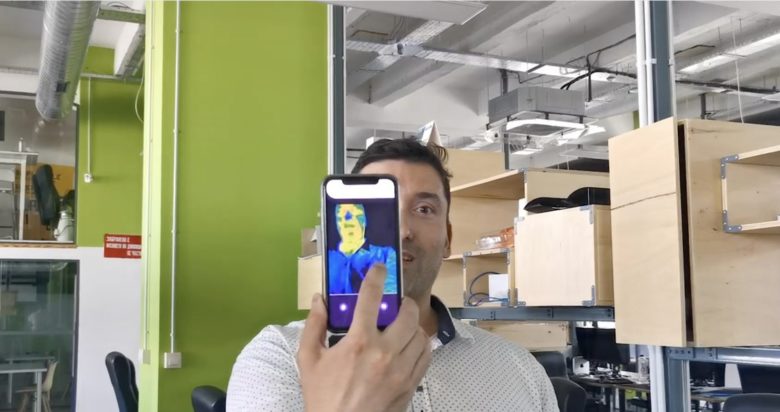 Telemedicine was a quickly growing market even before the COVID-19 pandemic but the recent events highlighted the need for accessible remote healthcare and accelerated the discovery of new solutions in the space. One such effort is Kelvin Health, a Bulgarian early-stage venture that is developing a mobile platform for AI thermal analysis that can enable users to screen for and monitor respiratory, oncological, and other thermally verifiable diseases much before visible symptoms appear. 
Started nearly three months ago during the coronavirus quarantine, Kelvin is a spin-off from image recognition company Imagga, which to date has analyzed and tagged over 15 billion photos for its customers. Building on that experience, back in March the team started collaborating with medical researchers and developed a prototype of an application, which with the help of a thermal camera, allows the non-invasive discovery of changes and anomalies in blood circulation. 
Fast forward to June, the Kelvin app has been launched in beta version, there are plans for pilot projects and commercialization of the technology for certain use cases, and the company has been selected to participate in Bulgaria Innovation Hub's program for acceleration to the US market. 
Medicine and thermography meet artificial neural networks
Georgi Kadrev, CEO at Kelvin Health, shares that if there is any change in the blood distribution, it immediately affects the thermal snapshot of the body. It may take a few days for symptoms like cough and fever to be felt, however, the signs of infection is already present. 
At first thought, the detection of abnormalities in the blood heat and distribution doesn't sound like a task one can do at home but Kelvin aims to change this so that more people can take measures on time and avoid complications. Following the advice of their general practitioner, of course. 
So, how does it all work? Well, first of all, the user needs to find a thermal camera. Kelvin is currently compatible with several such cameras but the company is planning to partner with a vendor and provide its own hardware, more suitable for medical cases and three to four times cheaper than the devices available on the market. 
With this camera connected to their phones, people can take thermal pictures of themselves – the more frequently, the more accurate the results but from Kelvin recommend the threshold to be at least four times a day. Then, the app maps the real-time distribution of heat and blood in the body and compares the collected visual with medical information in the system. 
"We are using an image processing algorithm based on AI neural networks. Trained with a large number of images, a neural network can learn what the different markers are and what the typical structures of those images are. From there, any deviation from the standard line can be easily seen. In our case, by using big data sets of thermal pictures of healthy and sick people, we can then identify anomalies and calculate probabilities for the user to have a viral infection or necrosis, depending on the case" explains Georgi Kostadinov, CTO at Kelvin Health.
Kelvin is gathering data for its algorithms from a few different sources with the main one being medical personnel that has validated and classified the images of interest. The algorithm itself is not using data only from the thermal pictures, but also demographic and user-generated data such as blood pressure. At the end, everything is combined into a 'medical algorithm' to be able to correctly detect the occurrence of an anomaly.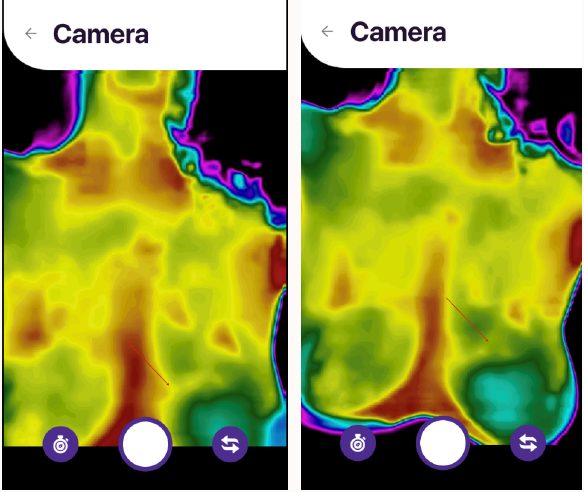 What's next 
Kelvin's focus is currently on R&D, first pilots, and fundraising, with the official launch planned at the moment for the final quarter of the year.  
"We analyzed which verticals and use cases make the most sense to pursue from a commercial and technical point of view and we have already focused our attention on a few –  one of them remains respiratory infections, the second – oncological, and the third – sports injuries and related vascular disorders in athletes," says Kadrev.
Overall, the next activities on the roadmap include large-scale clinical trials and dedication to regulatory compliance, massive data collection and improvement of AI accuracy, and partnerships with thermal camera suppliers.
When it comes to commercialization, the team has a couple of prospective business models in mind. Consumers will pay a small monthly fee to use the platform while on the B2B side, the company will sell licenses for the entire software stack to hospitals and healthcare institutions so that doctors can monitor patients staying at home. 
"We want to make the technology accessible to everyone to carry in their pocket and be able to use it at home. For us, preventive medicine and the early diagnosis of diseases have a big potential not only from a business perspective but also as an impact on our healthcare system and well-being" concludes Kadrev.