Startups
These Are The 16 Startups Selected By Bulgaria Innovation Hub For An (Online) Acceleration To The US Market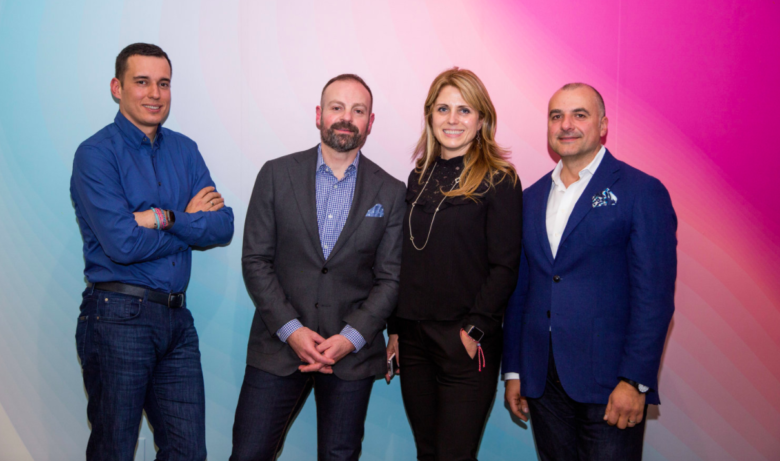 Bulgaria Innovation Hub (BIH), the Silicon Valley-based organization, which aims to help Bulgarian founders set foot overseas, announced 16 startups that are joining its summer acceleration program. Over the course of the next couple of weeks, BIH will help the selected ventures polish and adjust their Go-to-Market strategy, get to know the US legal environment, make valuable connections and meet potential partners, clients, and investors. 
The profile of the selected companies is quite diverse – we see drones, IoT solutions providers, medtech, nanosatellites, electric bikes as well as a few software products. Here are all of them.
Cashwave is a Bulgarian fintech startup, which in practice is a reseller and distributor of corporate gift cards, e-codes, and gift vouchers into the B2B and employee rewards market. Cashwave already offers a wide range of products from retailers and e-commerce sites in eight countries in CEE and is looking to expand its markets and client portfolio.
Develiot develops hardware sensing systems that help municipalities make data-driven decisions when it comes to air quality and water system management. The company already has 33  of its air quality monitoring stations installed in Sofia and Ohrid, and telcos like Telelink, Vivacom, and A1 are part of its partnership network.
Dronamics aims to transform the logistics industry with a fixed-wing cargo drone – a UAV with a wingspan of 16m that will be able to carry up to 350 kg over 2.500km at 200 km/h speed. The company has already built a prototype at a 1:4 scale and has closed several investment rounds.
Eljoy bikes is a Varna-based company that builds electric bicycles. It currently has three models on the market and a client base from all over Europe. Earlier this spring, the cleantech startup closed its first significant investment – a €630K round aimed at expanding production capacity and entering new markets.
EnduroSat is a nanosatellite engineering company with the vision to make the delivery of data from space multiple times easier and cheaper than it is now. In 2018, EnduroSat successfully launched and activated a satellite in space and will fly another one onboard a SpaceX Falcon 9 rocket later this year or in early 2021. Recently, the Bulgarian space startup received €1m from the German deep tech fund Freigeist Capital.
FantasticStay is a platform for the management of vacation rentals (VR) across different channels – for example, Airbnb, Booking.com, Homeaway, VRBO, and others. It enables property managers to run all of their listings via a single dashboard instead of the five-six different tools that are usually needed for serving guests, synchronizing reservations, management of maintenance personnel and so on.
FieldonTrack is a company that uses AI to improve the efficiency of field operations processes. The startup, which is co-founded by Telelink founder and CEO Lyubomir Minchev, is also part of Telelink's corporate venture capital wing.  
FindMeCure is often referred to as Google for clinical trials.  The Bulgarian medtech startup has created an online platform allowing everyone struggling with a medical condition to access treatments in development. The company, founded in 2015 by Maya Zlatanova, as of 2019, it already had  61000 listed treatments in development and a record of over 2 000 patients who have found treatments.
Kanbanize is a Bulgarian scaleup that provides Kanban software for agile project management and has more than 700 customers across the world – ranging from SMEs to Fortune 500 companies.
Kelvin Health is a spin-out of the Bulgarian AI image recognition company Imagga. Started during the COVID-19 crisis, Kelvin provides a platform for monitoring and early diagnosis of infectious diseases of epidemic nature.  It works via directly attached thermal-imaging camera to a mobile phone, which then feeds image data to a mobile app with an embedded image and medical analysis algorithms. This enables early diagnosis of individuals via the means of analysis of personal thermal pictures and determination of periodic changes in it.
Modeshift, which is one of the other Telelink funded companies on the list,  provides a SaaS platform that has the purpose to enable small and mid-sized transit agencies to provide smart transportation services. In practice, the startup's software gives transit agencies the tools for automatic fare collection, automatic vehicle location (AVL), and real-time passenger information. The technology has already been implemented in several Bulgarian and Romanian cities (Stara Zagora, Varna, Braila, Craiova, and others) 
NitroPack provides website speed optimization tools, targeted at the needs of eCommerce store owners, content publishers and web agencies. The company has built plugins for platforms like WordPress, WooCommerce, OpenCart, and Magento and it also offers SDKs for PHP-based websites as well as APIs for custom-built platforms. 
ONDO is positioned as a modular system that allows farmers to easily monitor and control all their plants in real-time while reducing water, energy, and fertilization costs. It's to be used in greenhouses, vineyards, open fields, and orchards and features components for automated irrigation management, precise plant nutrition, and climate control. In April, the company raised €300k from Eleven Ventures and recently opened an office in South Africa. 
Power Drone is a data analytics company using drones for technical inspection of power lines and other types of energy infrastructure and thus helping energy companies to increase their efficiency. The company,  backed by Andrey Bachvarov and winner at the national competition 'Innovative Enterprise of the Year',  empowers utilities to improve their grid asset management by collecting quality data and analyzing it with machine learning and image recognition algorithms.
Sensika Technologies is a BI platform developer providing solutions for automated media monitoring, digital channel performance measurement, and data analytics. 
Tiger Technology develops high-performing solutions for data, files and workflow management for the media, IT, and surveillance industries. Its products are used by The Pentagon, Financial Times, Disney, Microsoft, IBM, and AWS. In 2019, the company closed a €2.3M investment round.