entrepreneurial couples
Kremena & Ned: My Venture. Your Venture. Our Adventure.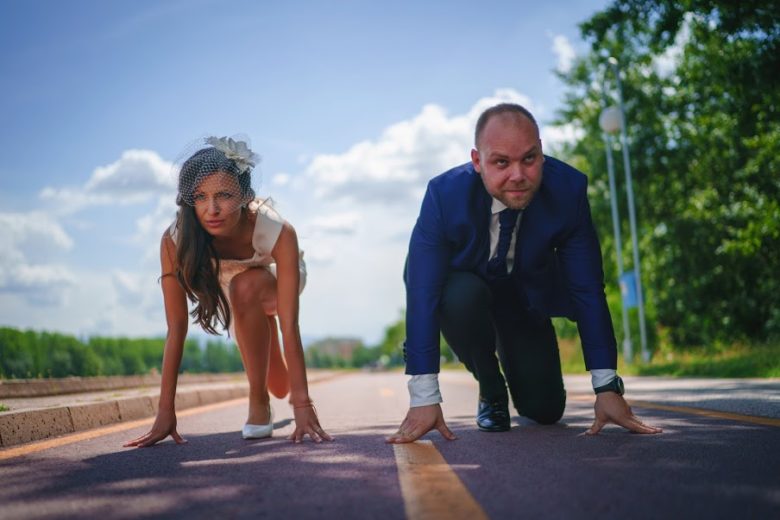 Kremena and Ned Dervenkovi met during the Summer Entrepreneurship Program in the US in 2015. While exploring the American startup ecosystem and developing their own projects in separate teams, they naturally came together. "It all started in Marriott, San Francisco", Ned laughs. Ever since they are back, Kremena has been working on her own business – products made of insects and trying to introduce new trends on the local food market. Ned, who has several more or less successful ventures on his resume, is currently an active part of the Bulgarian Startup Association, and trying to pass diverse legislative measures to help the ecosystem's further development. Kremena and Ned got married last summer, after Ned was about to miss the ceremony due to a business trip in China. The couple has never worked together, at least formally and on strictly business matters.  
You say you have never formally worked together. What does it mean?
Ned: Informally, we help each other in any project each of us is working on. Formally the bugs business is her own and led by her, I support her with advices and anything I can.  
Kremena: We do start ventures together, but not business related – rather social causes, Last summer we did a bicycle road trip in Bulgaria, together with a friend of ours with cerebral paralysis to raise awareness for people suffering from such diseases.
Ned: This was a small startup in a way (laughs). The tricycle we developed for people with disadvantages for this trip was an engineering project on its own, we fundraised and we had to do a lot of PR for the initiative. Even though it was not a commercial project, it was a serious venture.   
Have you ever thought of starting a family business?
Kremena: To be honest, we've never thought seriously of something we could start from a scratch together.
Ned: I have bad experience in this regard. From my point of view, we should be more rational and avoid potential tensions related to a company's financial sustainability. It's probably matter of time, and if we do start something together we should have very clear borders. One should keep some distance. The biggest risk is that your free and private time falls victim to the commercial project.  
What are the bright and dark sides of sharing your life with an entrepreneur?
Kremena: Well, I rather find it entertaining how often Ned has a new idea, 20 times a day (laughs).  
Ned: My challenge is to stay calm when I see Krems undertaking business related moves actions with no rational motivation. (laughs)
Ned, there was a high chance for you to miss the wedding…
Kremena: This is not my favorite news when he says he's heading somewhere. However, I'd never stop him from traveling
Ned: It was alright. I was prepared for a Skype conversation and my mother had a letter of attorney (laughs).
How do you keep personal and business life apart?
Ned: When each of us is busy with their own stuff, the communication is limited to the very minimum. The "us time" is sport and nature. It's easier to push any work related topics in the background while cycling and left breathless (laughs).
Kremena: We share hobbies, this is crucial. The truth is that we actively seek to create space and time for private life. Always during the day and on the weekends. We try to plan at least two weeks ahead, so we have something to look up to.
Is there are formula for happy entrepreneurial couples?
Kremena: Giving space to the other person, acknowledging the weaknesses and the flaws of the other person.
Ned: The real magic happens when two individuals are alike in their flaws on daily basis and both have understanding for that. Having success moments together is not so determinating. This is the formula, both for a co-founder, and a partner in life.