Venture Capital
LAUNCHub Ventures Announces First Closing for Its New Fund at €44M, to Invest in 25 Eastern European Startups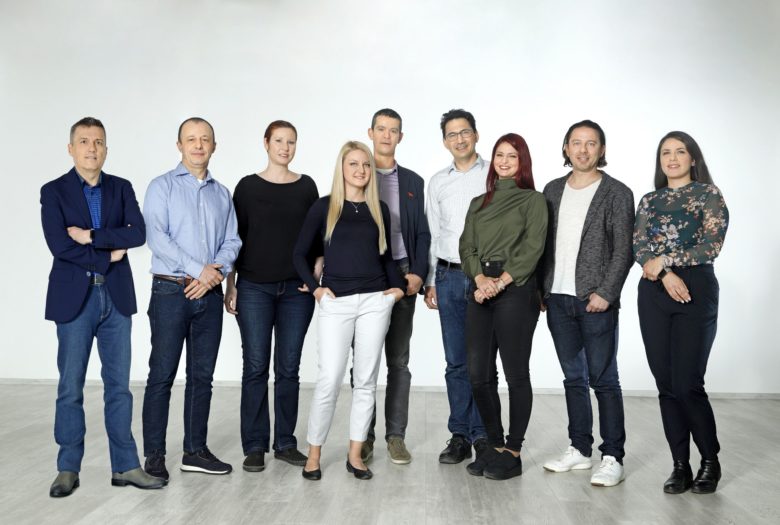 Going back to 2012, LAUNCHub Ventures is one of the oldest venture capital firms in Bulgaria and by filling the gap for seed and post-seed checks has played a major role in catalyzing the local startup ecosystem. Over time, the VC expanded to look for deals all across Central and Eastern Europe (CEE) as well as the region's diaspora and to co-invest with other European and US investors. Its second fund has so far resulted in three exits (CloudPipes, BG Menu, Connecto) and six startups reaching Series A, with Gtmhub recently making it to а $30m Series B.
Doubling down on the success of its model, LAUNCHub Ventures has completed the first closing of its new fund at €44M, whose target size is €70M and is expected to be closed by the second quarter of this year. 25 startups that are from CEE or have Eastern European founders will receive initial investments between €500K and €2M in the next 4 years. Some of the target verticals are B2B SaaS, Fintech, Proptech, Big Data, AI, Marketplaces, Digital Health, Web 3.0, and Blockchain. 
"One of the reasons that this fund is over three times larger than the previous is that we planned for more reserves to support the funding needs of portfolio companies down the road," tells us Stephane Gantchev, partner at LAUNCHub Ventures.
The European Investment Fund (EIF) is again the anchor limited partner but this time contributes less than half of the total fund size, with the rest of the money coming from corporations in the tech sector and successful Bulgarian founders. For LAUNCHub Ventures, the first closing means moving to full speed when it comes to talking to startups and investments in new companies while the team continues to fundraise for its fund, stating there are advanced discussions with other private and institutional investors and is still open to meeting new ones.
LAUNCHub's new fund has already backed three companies from Eastern Europe with a total of about €4.6M  – these are Romanian FintechOS, Greek FerryHopper, and Latvian Giraffe360.
Going for the next round
According to LAUNCHub Ventures, one of the firm's main strengths is the active work with companies on preparation for their next round, which includes both know-how and introductions to investors from the VC's large international network. Some examples of recent collaborations with other funds are Metavallon, Gapminder, Earlybird, Hoxton Ventures, and Hardware Club.
"The success of the portfolio speaks for itself, but probably our biggest competitive advantage is the hands-on work with the founders on their next funding round, designed as an internal program called 'Series A Academy'. In the program, we help portfolio companies to prepare for their next round (milestones, KPIs, team structure) and introduce them to potential follow-on investors. Nearly half of our previous fund's portfolio companies went successfully through that program and managed to raise a Series A round from leading reputable investors in the US and Western Europe," shares Stan Sirakov, partner at LAUNCHub Ventures. 
The program is usually based on what the startup needs at the moment and one of the biggest benefits is that LAUNCHub brings a potential next round investor who then shares both know-how and expectations, so that founders can shape their fundraising strategy. 
Team growth and call for more female founders
LAUNCHub Ventures are not only doubling down their efforts to support CEE founders, but also strengthening the team while putting a further focus on equality. Another news the firm announces is connected to the growth of their team, including Raya Yunakova, an Investor previously working for PiLabs in London, and Mirela Yordanova, who is now an Associate, while previously leading the startup community at Google for Startups Campus in London. "We're incredibly proud to announce that this year we've reached a 50:50 gender split in our team," says Irina Dimitrova, Partner at LAUNCHub Ventures.
"We want to see more female founders in the region, thus, we are making it easier for them to reach out to us," adds Yordanova.
Q&A with Stephane Gantchev and Mirela Yordanova
Should earlier-stage companies seeking less than €500k contact LAUNCHub Ventures? 
We are interested in meeting as many entrepreneurs from Bulgaria and the region as possible, even if the companies are still at an earlier stage. Often our first meeting is not the last and we follow the development of such companies, in view of the opportunity to invest at a later stage. In some cases, if the team or business are particularly interesting to us, we can even make an exception and invest a little less than the announced minimum threshold.
How can founders reach out to you?
We normally first look at entrepreneurs who have made the effort to ask for an intro from someone we both know, such as the founders of our portfolio companies. This is also the first round of validation for us as this person we trust has suggested that we meet you. That said, we are open to talking to companies we meet at our 'Office Hours' events or who fill in the application form on our website. Warm introductions are not a must. 
Once a meeting is arranged, what should founders keep in mind when presenting their startup? 
They should know their business and competitors very well. For example, if you say your company has no competition it usually means you don't know the market that well. And, when you know your topic, you're confident about it and that can be seen even in things like body language. 
We also expect founders to ask us questions in regards to how we can help them besides money. The other day we talked to a founder who told us: "I see a potential business partner in your portfolio, can you get us in touch with them? In the meantime, we will also get to ask them whether they're happy about working with LAUNCHub Ventures." That's completely okay and we encourage founders to seek references themselves.