deal
UK- Romanian FintechOS Raises €12.6M Series A To Expand Globally And Help Banks Easily Launch New Digital Products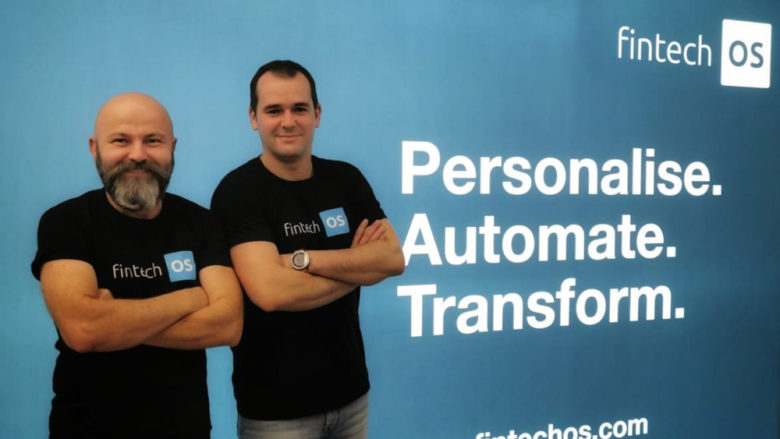 It's been seven short months since UK-Romanian fintech company FintechOS raised its seed round of a bit over million euros from regional VCs Launchub Venutrues and Gapminder, and now the company closes a €12.6M round, led by Earlybird's Digital East Fund and OTB Ventures. This deal is evidence of two trends in the region. On the one hand, b2b fintech solutions that help the traditional players reinvent their approaches, are gaining importance. On the other, Eastern Europe is turning into a hub for innovation in this space. Not least, investors seem to be gaining confidence in closing larger deals in the region.
"FintechOS is a pioneer in a booming market, with a vision to transform the way financial institutions react to market and regulatory changes. We are proud to become part of a journey that will shape the future of financial services," says Dan Lupu, Partner at Earlybird. 
FintechOS, unlike many poplar fintech players aiming to take a slice of bank's pie, is developing solutions to accelerate the digital transformation of the traditional finance sectors. And this seems to be a winning strategy.
"We have been working with FintechOS for the last 12 months and are excited and fascinated by the speed of the team and by the growth of the company. We, at Launchub Ventures, believe that fintech space is one of the most promising verticals and continuously support teams from the region working in it," tells us Rumen Iliev, Partner at Launchub Ventures, who are also participating in the new round. 
Saving the Banks from the fintech disrupters
Research done by FintechOS shows that by 2020 close to 30% of the banks and 22% of insurance companies are at risk of being displaced by fintech innovators. So, the company has developed an easy to use plug and play platform that allows companies in the financial sector to test and launch new products with minimum coding. According to own statements, the product helps businesses launch new digital products ten times faster than the traditional approach and with minimum involvement of the IT unit. 
"Our disruptive approach is customer, not technology-driven. We created FintechOS to transform the financial industry, empowering banks and insurance companies to act and react faster and to create a smarter, slicker customer experience," says Teodor Blidarus, CEO and Co-Founder of FintechOS.
The company's technology empowers traditional banks and insurance companies to adapt to rapidly changing customer expectations and match the speed and flexibility of nimble technology-driven competitors. Using FintechOS's product, banks and insurers can launch data-driven, hyper-personalized digital products and services with unprecedented speed – weeks rather than months or years. More specifically, the company offers 150 integrated sources of data out-of-the-box – from social and contextual to cloud and enterprise systems – and more than 20 automated financial processes for AI-enabled areas like KYC, Customer 360, pricing or risk analytics. Thanks to this, FintechOS clients can also access a marketplace with more than 50 ready-made apps for client onboarding, lending, savings, insurance, pensions and wealth management. 
+++ FintechOS raises €1.1m seed round from Gapminder Partners and Launchub Ventures +++
Fuel for growth: From CEE to South East Asia and the US
Started in 2017 by Romanian serial entrepreneurs Teodor Blidarus and Sergiu Negut, the company now has customers in more than 20 countries across three continents and registered a 450% growth of its Annual Recurring Revenue during 2019. With clients like TBIBank, Erste, Vienna Insurance Group. With a portfolio of €5B assets managed by FintechOS customers on the platform and operations on three continents, FintechOS seems to be among the important CEE fintech players.
The additional capital raised will be used to continue the rapid growth across Europe and to expand to South East Asia and the US markets. FintechOS will also invest heavily in the continued development of more pre-built apps, services and solutions to break down the barriers to multi-channel customer service, reads an official statement.