expansion
Legaltech Startup Advokatami.bg is Launching Singapore Operations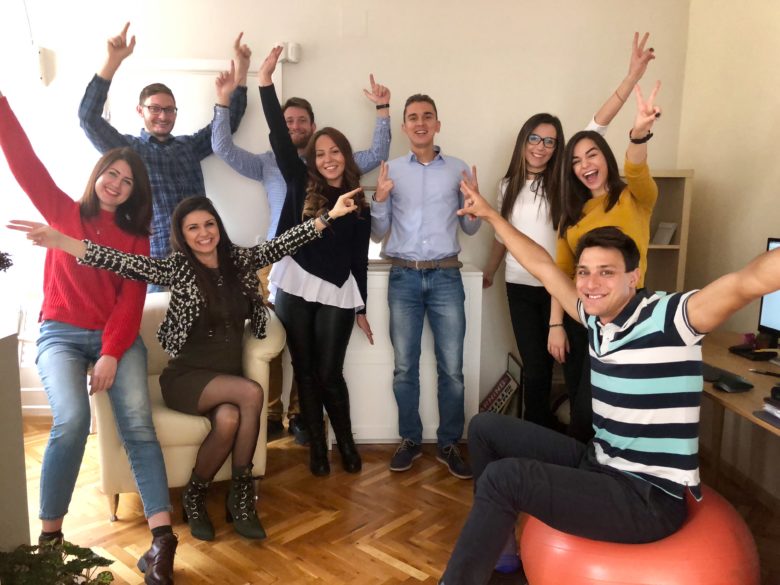 Bulgarian digital platform for legal services Advokatami.bg has just announced it's expanding to Southeast Asia and has registered a new entity in Singapore. The move of the startup is rather unexpected – last time we talked to the founder Stanimir Nenov in November, the plans seemed less ambitious and were in CEE direction. However, it seems that there's a niche for this service in the Southeast Asian region. "Since 2013 we've found solutions to numerous burdens in the legal sector in Bulgaria. Over there, our competitors are just now facing problems we've solved some two-three years ago. In the same time the US competition feels comfortable in the western part of the world and there are no signs that they would move to the East for now", Nenov explained in a blogpost.  
From the Valley through Bulgaria to Singapore
Advokatami.bg was started in 2015 as a platform for legal services. Its founders Stanimir Nenov and Mirela Mitseva came back from Silicon Valley to start their venture in Bulgaria. Before founding the company in Bulgaria, they were running a legal non-profit that aimed to explain complex legal matter in an understandable and accessible manner. In three years, Nenov and Mitseva grew their local team and the platform evolved to a marketplace for legal services.  
Back in November when we talked to Nenov, he shared his plans to soon expand in Central and Eastern Europe – Hungary, the Czech Republic and Romania. "We will first start with our most popular product – online company registration and extend the portfolio step by step", he explained. Nenov also mentioned that the company might need to fundraise soon (in 2017 digital entrepreneur Hristo Hristov backed Advokatami.bg with a six-digit investment – ed. note).
It seems however that Nenov has decided to go down a completely different road – to Asia, and has registered an entity in Singapore. It will be the second HQ of Advokatami.bg and the foundation for expansion in the wide Southeast Asian market. "This means 650M young, tech literate people who adopt digital services very quickly", Nenov explained. According to him, competitors from US and Europe still prefer the Western markets. This is probably the main reason for the strategy turn.
Besides the market potential, there is one more reason for Nenov to choose Singapore – the thriving ecosystem there. "LegalTech means something over there. The state, universities, lawyers and legal experts there work together towards legal innovations and such initiatives are appreciated and supported", Nenov stated.  
The legal Airbnb
Advokatami.bg started as a digital platform that allowed users to generate online over 130 documents – contracts, company registration packages, declarations etc. In three years, the company has turned into a legal marketplace where users could get the needed forms, contact a lawyer or a legal advisor with expertise in their specific case. The startup has just started expanding its product portfolio adding services like accountancy, and advancing its software by applying AI to help lawyers deal with cases more effectively.
The business model of the platform is simple – pay-per document, 30% commission from every transaction between lawyer and user, or subscription that allows unlimited access to documents and discount for legal consultancy services (similar to Amazon prime). With around 40 legal experts and 8700 clients, Advokatami.bg has generated €300K revenues from its legal platform in 2018.
Last year the company also opened up a physical consultancy center as a complimentary service and shared plans to expand the physical network with another four locations in 2019.