Impact
Humans in the Loop Wins Two Awards and $50k at MIT's Social Impact Competition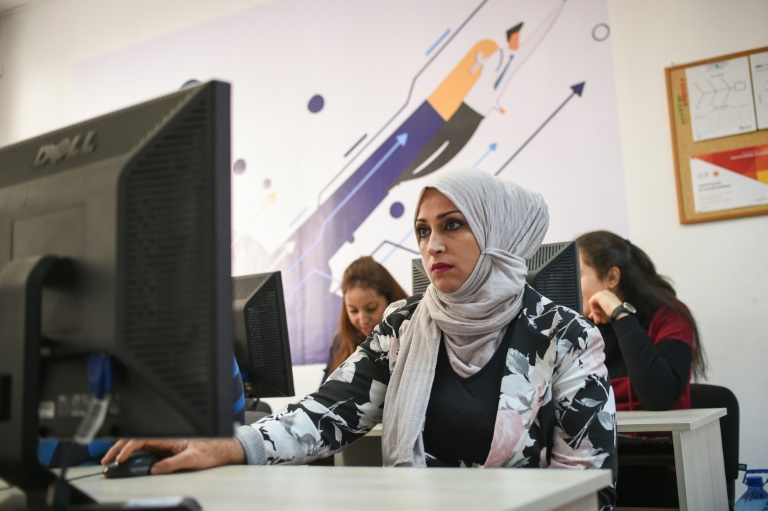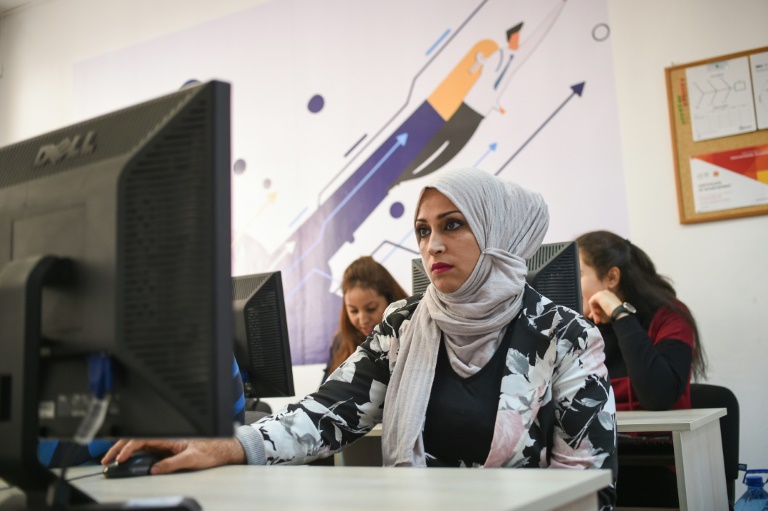 UPDATE: Humans in the Loop has become the first Eastern European company to become a MIT Solver team and will receive a total of $50k in grant funding, including the Andan Prize for Innovation in Refugee Inclusion by The Andan Foundation and the Gulbenkian Award for Adult Literacy by the Gulbenkian Foundation.
Maximizing Social Impact with AI: Humans in the Loop is a Finalist in the MIT Solve Competition
At times when 1% of the world's population, or 79.5 million people, had fled their homes as a result of a conflict or persecution, according to UNHCR data, there comes a crucial need for innovative solutions to help refugees find employment and become a self-sustaining part of society. Founded by Iva Gumnishka in 2017, Humans in the Loop (HITL), is a social startup that provides refugees with job readiness and employment opportunities by teaching them how to annotate images and validate models for AI companies. Having a social cause and being a for-profit B2B company, HITL is simultaneously solving the social problems of today and building the AI workforce of the future, which resulted in its recent recognition as a finalist in the MIT Solve global challenge for social innovations initiated by the Massachusetts Institute of Technology. 
What does MIT Solve mean for Humans in the Loop? 
The participation in the initiatives denotes prestige and global recognition for the Bulgarian social startup since this is the first time a project from the Balkans gets selected as a finalist in MIT Solve. Iva Gumnishka adds that only one other project, which operated in Bulgaria and had reached this final stage of the competition, was Team Up 2 Teach of the Dutch entrepreneur Katie Zaniboni.
The goal of the initiative is to support social-tech entrepreneurs by bringing together MIT's innovation ecosystem and a community of members which includes mentors, investors, and globally known foundations and companies. Some of these include The Bill & Melinda Gates Foundation, General Motors, Uber, The World Bank Group, Nike, and SAP. The competition is divided into six social challenges, with HITL being part of the Good Jobs & Inclusive Entrepreneurship track, and offers the winners of the most public votes from each challenge to receive a $2K Community Award after the finals on September 29th, 2020. The big prize for the teams comes in the form of funding from the Members of MIT, which will collectively amount to $2M, as well as in the form of mentorship, media exposure, networking opportunities, and partnerships. 
The CEO of HITL Iva Gumnishka shares that the main goal of her company as a Solver participant is to get access to the large pool of mentors and potential partners. As of now, the organization has identified two MIT Solve Members with which they would like to partner – the global information services company for data analytics Experian, and the Swiss non-profit foundation devoted to refugee self-sustainability, Adnan Foundation. 
Impact or financial sustainability? Why not both
Being a fast-developing sector, AI requires a lot of manual work in the form of bounding boxes and image tags before it is able to improve automatically through machine learning. With the advancement in technology, there is going to be an increasing demand for machine learning services. Iva Gumnishka's vision is to transform conflict-affected communities into digital nomads by training them on how to annotate datasets, correct model predictions, and aid AI to think like a human. More specifically, her social startup offers AI companies model training consisting of dataset collection and annotation and custom training of already annotated datasets, as well as model validation to assist their business clients in handling difficult cases in real-time, verify their output, and continuously improve their models. – "We work as a B2B outsourcing company, which connects directly with computer vision startups and researchers and supplies human input in order to help them improve their models," explains Iva Gumnishka. 
The main goals of the social enterprise are to secure the livelihoods of refugees, asylum-seekers, and internally displaced people across Syria, Iraq, Turkey, and Bulgaria and help them achieve some basic English, computer and data labeling skills. In order to leverage impact and financial sustainability, the company relies on establishing strong partnerships with local organizations in the Balkans and the Middle East, which are focused on providing IT and freelance training. The partners help HITL connect to trainees, address internet connectivity, payment processing, and equipment issues, while HITL acts as a social B2B outsourcing agency and ensures the trainees' access to paid digital projects. The work offered to the refugees does not require any language proficiency as it mainly involves image recognition and labeling. 
This business model is even more demanded and relevant in times of COVID-19 when an increasing number of computer companies are switching to remote mode of operations and choose to hire or temporarily employ digital freelancers. Even though the current situation predisposes businesses to actively show interest in the remote digital services of HITL, Gumnishka shares that in the initial stages of her company's development attracting clients would have been much challenging if it wasn't for the support of Imagga. The visual recognition API company helped Gumnishka with the implementation of the HITL pilot project by becoming their first test and afterwards a paid client. 
What comes next for Humans in the Loop? 
Right now HITL is working with around 300 refugees, 50 of which are based in Bulgaria, and the rest being in Turkey, Syria, and Iraq. In 2019, the average payment per project that the conflict-affected people received was €140 in Bulgaria, €110 in Iraq, and €95 in Turkey and Syria. Moreover, the social startup has a minimum payment of €3 per hour no matter the type of project or the country of origin of the worker, which is beyond the minimum wage in their respective countries (€0.81 in Iraq, €1.22 in Syria, €1.80 in Bulgaria, and €2.54 in Turkey). 
The goals of the social startup are to increase its geographical impact by implementing two new pilot projects in Palestine and the Venezuelan border of Colombia, where the organization will partner respectively with the local leading tech hub and startup accelerator Gaza Sky Geeks and DignifAI, which works in a similar way and develops a portfolio of AI data annotation services done by refugees affected by the Venezuelan Migration Crisis. "By next year we expect to work with around 450-500 refugees, but our aim remains not to expand too rapidly in order to ensure that our impact is maximized and there is enough work for all of the refugees that already work with us," concludes Gumnishka.